Sonic the Hedgehog Actor Roger Craig Smith Retires From Character After 10 Years
Sonic the Hedgehog has been given life by many U.S. voice talents over the years, but his most recent steward, Roger Craig Smith, has reportedly ended his stint as the blue blur after a career spanning 10 years. The news was quietly announced via Smith's Twitter account Thursday morning.
"Welp, 10 years was an amazing run," he said to his nearly 1000,000 followers on Twitter. "Onward to new zones! Much love to the fans who've been so kind. It's been an honor." Below the statement, he posted a large picture of a blue heart broken down the middle.
For those who've been following Smith's tenure as Sonic over the past decade, his retirement news is somehow both surprising and expected. While the actor was a beloved part of the Sonic canon from Sonic Free Riders through Team Sonic Racing, the character has taken on new life in recent months. Perhaps the most pertinent change was Parks and Recreation's Ben Schwartz voicing Sonic in 2020's Sonic the Hedgehog movie adaptation alongside Jim Carey. It wasn't a universally beloved film, but many fans of the series appreciated Schwartz's take on the iconic character.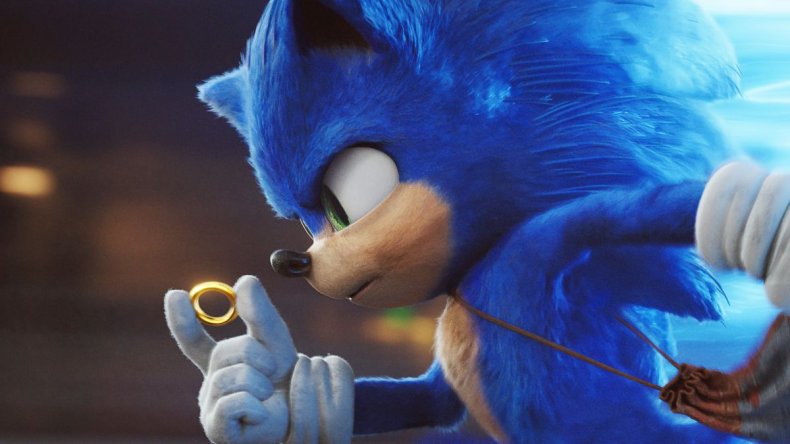 Given the positive reception, many have speculated that Schwartz might have been given a more permanent contract to play Sonic in the future. This much has not been officially announced, however, and will likely only be fully confirmed as more Sonic games are announced in the coming months. A cursory glance at Schwartz's Twitter suggests he has yet to comment on the news.
During his time as Sonic, Roger Craig Smith became known for his more deadpan take on the character's personality, a contrast to the attitude-drenched interpretation of the character that made its way to TV screens throughout the '90s. In a clip making the rounds on social media following Smith's announcement, Sonic tells Tails he's coming in for a landing, and the trusty fox companion responds "roger!" When Knuckles asks, "Who's Roger?" Sonic says: "He's talking to me." It's a joke with the kind of layers that only Roger Craig Smith can pull off.
Despite leaving Sonic behind, Smith has made no indication about the rest of his voice acting career. To those acquainted with the video game space, he's also become well known as the voice of Mirage in Apex Legends and once starred as Ezio in several Assassin's Creed titles. As we enter a new decade, Sonic may have a new sound, but the Sonic faithfuls won't soon forget Roger Craig Smith's decade of duty.
What are your thoughts on the retirement of Roger Craig Smith as Sonic? Has he been replaced by Ben Schwartz? Tell us your thoughts in the comments section!