Sonic Drive-In Suspect Was Arrested for Using Someone Else's App to Order Food Days Before Shooting
A man accused of shooting four employees, killing two, at a Sonic Drive-in in Nebraska had been arrested days earlier for allegedly using someone else's app to order food at the restaurant.
Roberto Carlos Silva Jr. was booked into jail on suspicion of first-degree murder and first-degree arson following Saturday night's attack at the restaurant on Cornhusker Road in Bellevue, a suburb of Omaha.
Police said 22-year-old Nathan Pastrana and 28-year-old Ryan Helbert were declared dead at the scene. Two other employees—Zoey Reece Atalig Lujan, 18, and Kenneth Gerner, 25—were transported to the Nebraska Medical Center for treatment.
The shooting occurred days after 23-year-old Silva was arrested outside the restaurant for identity theft on Wednesday.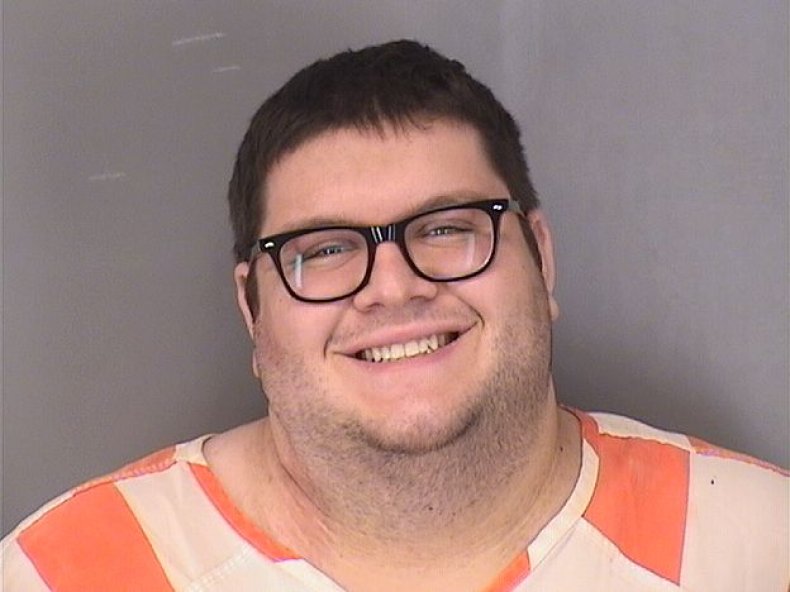 Silva allegedly used someone else's Sonic app to buy $57 worth of hamburgers and corn dogs in four separate purchases that day.
It was discovered after a 41-year-old man called the restaurant to report the fraud, according to an arrest affidavit.
Sonic employees reported someone using the name "Mike" ordered food using the man's app and used transaction information to identify the car the person was driving, the newspaper reported.
In a news release, Lt. Andy Jashinske said officers had responded to the restaurant at around 9.30 p.m. on Wednesday to investigate.
Officers located the vehicle that Sonic employees had given to dispatchers, conducted a traffic stop and spoke with the driver of the vehicle, Silva.
Silva was then arrested for identity theft (under $500) and booked into the Sarpy County Jail. At the time of that arrest, police seized three firearms from Silva and logged all of them as evidence.
Silva was released from jail on Thursday after posting 10 percent of his $1,500 bail.
Jashinske on Sunday said it was too early to say whether Silva had encountered any of the Sonic employees who were later shot.
He added that the Bellevue Police Department had not had any contact with Silva prior to Wednesday.
Police recovered four other firearms near the restaurant on Saturday, but Silva was unarmed when he was taken into custody. He has a Nebraska concealed-carry permit, Jashinske said.
Jashinske said police received a call at 9.23 p.m. on Saturday about a possible bomb in a U-Haul truck in the restaurant's parking lot. The call was updated to a shooting a minute later.
On arrival, officers found a truck that was on fire and began administering aid to the restaurant employees who were shot.
Silva was lying facedown in the restaurant's parking lot when he was arrested, the Herald reported.
He remained held without bond at the Sarpy County Jail on Monday, online records show.