'RHONY' Star Sonja Morgan Clothing Line a Ripoff of Ali Express? Reddit Users Think So
Just as they are known for drunken revelry and catty girl fights, many of the women from the Real Housewives franchise have also become household names from their many business ventures.
There's the queen of the restaurant industry Lisa Vanderpump, who had opened plenty of dining hot spots before and during her reign on Real Housewives of Beverly Hills. Kandi Burruss, star of Real Housewives of Atlanta, has been collecting checks regularly with her Bedroom Kandi collection of intimate and female-friendly sex toys. Real Housewives of Orange County cast member Tamra Judge runs a successful gym with her husband Eddie Judge, and Bethenny Frankel of Real Housewives of New York City has her Skinny Girl empire.
Then there is Sonja Morgan, also of RHONY, who has used her image to promote plenty of products, whether it was items from her own former fashion line Sonja Morgan New York to that thing she had with the toaster oven, and a shoe collaboration with European retailer French Sole. For a while she was appearing in onstage productions under her Sonja In the City venture.
However, many of Morgan's business dealings have fallen through the cracks over the years. Her failed production company, Sonja Productions—a venture with Hannibal Pictures, Inc.—resulted in the reality star filing for bankruptcy in 2010 and the toaster oven she ranted about for multiple seasons never actually hit retail store shelves. Plans for a Tispy Girl restaurant didn't even break ground in New York City.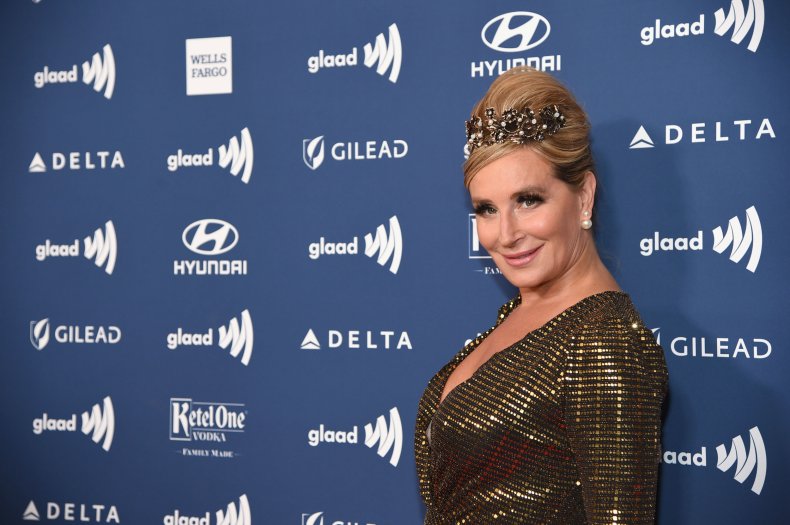 Nowadays, Morgan is busy with Sonja by Sonja Morgan—a ready-to-wear clothing and jewelry line marketed online—but even that is starting to come under fire. The brand's authenticity was called into question after a Reddit user scoured the internet and discovered many of the items Morgan is selling on her luxury apparel website were also available on online Chinese retail giant Ali Express.
In a sub-Reddit r/BravoRealHousewives on Friday, user u/HermanMunsterShoes accused Morgan of drop shipping majority of the items sold under her clothing label from Ali express.
"That means when you place an order on her site, you're effectively placing an order directly through AliExpress, and AliExpress is shipping you your item from a ton of different suppliers and warehouse across China. Sonja doesn't touch the inventory except to buy one sample, then give it to Sonja to wear. No one is checking if bulk shipment is okay quality at all. She is charging hundreds of dollars to be a middle man and is doing effectively no additional work," the post read.
The post included links to a number of products sold on Morgan's website that were exact copies of items available on Ali Express for much cheaper, like, for instance, Morgan's show-stopping Rose Ruffle Bodycon Dress she famously wore to an appearance on Watch What Happens Live in 2018 that retails online for $166.95 on her site but only costs $36.97 on the Adyce shop on Ali Express.
Southern Charm's Naomi Olindo's label L'Abeye was accused of similar business practices. Although Olindo's online boutique appeared to have items sourced from multiple Chinese websites as well as U.S. and Amazon suppliers.
The post gained a plethora of responses from people online with some folks criticizing Morgan and Olindo for shady business practices. However, Morgan, caught the most flack.
In a statement to Newsweek, a Sonja by Sonja Morgan representative noted the "curated styles" available on the website are "sourced through various manufacturers and suppliers by Sonja with her team and all items are checked, verified and quality tested for Sonja's standards and only after that, these items are made available to purchase and all items ship from our USA warehouse."
"Since we source items for this line from various channels we cannot control where else they are sold on. If you know about Aliexpress, this website is a consumer website that features billions of wholesale items sold by international suppliers, many of them copied from other brands that are not verified for anything like product quality, designs, fit, etc," the statement continued.
This article was updated to include a statement from Morgan's company.