Trump Administration Is Letting Small Farms Go Out of Business, Says Farmers Union
When the U.S. Secretary of Agriculture Sonny Perdue came to speak at the World Dairy Expo in Madison, Wisconsin last week, farmers hit hard by tariffs and low prices were looking for a message of hope that the White House administration had their backs.
Instead, Perdue's view that smaller producers were likely to go out of business at the expense of bigger producers left many who had travelled far and wide to attend the meeting feeling despondent.
"Now what we see, obviously, is economies of scale having happened in America—big get bigger and small go out," Perdue said on October 1.
"It's very difficult on economies of scale with the capital needs and all the environmental regulations and everything else today to survive milking 40, 50, 60 or even 100 cows, and that's what we've seen," Perdue added, according to The Associated Press.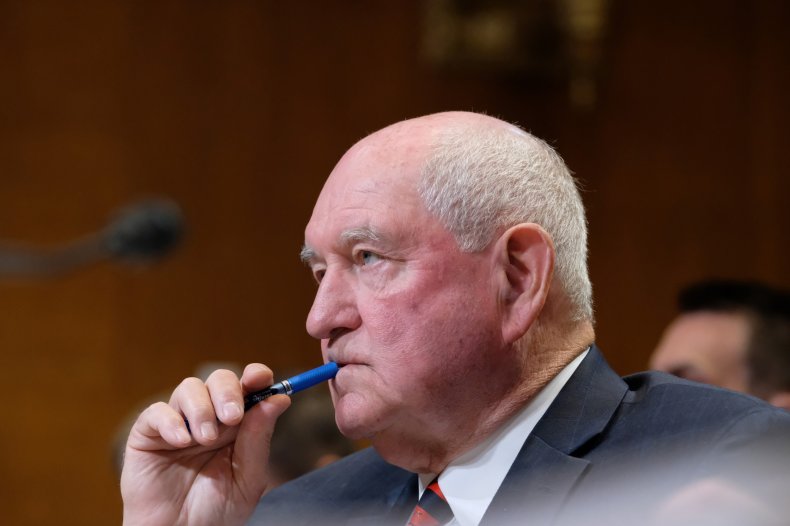 Following Perdue's conclusion, an article on the website of the Wisconsin Farmers Union summed up the sentiment of its members, with the headline, "Perdue rips open rural America's wounds."
The piece described how Perdue's words were like "a kick in the guts."
The union's president Darin Von Ruden, who runs a dairy farm near Westby, told Newsweek it showed the where the priorities of President Donald Trump's administration were when it came to the rural sector.
"The secretary had the opportunity there to say that we should be doing more for the smaller family farms and small farms in general. He chose to say that if economics forces them out, then economics forces them out. That's telling me and other farmers that it just doesn't look like that there is room for us in this business."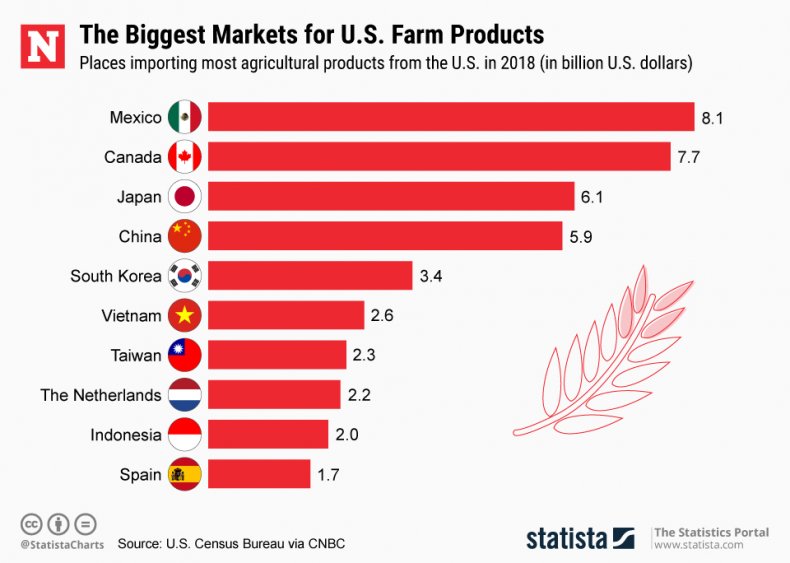 Von Ruden and his members still take heart in that consumer trends have shown that most people want to see their food come from family farms, not corporate behemoths.
His union wants an end to mega-mergers, criticizes the amount of subsidies the biggest producers get, and is among a growing chorus pushing for a supply management system enacted by Congress that can curb overproduction, which hurts prices.
Nearly 3,000 U.S. dairy farms went out of business last year, and around 700, almost two a day, in Wisconsin, according to U.S. Department of Agriculture (USDA) figures.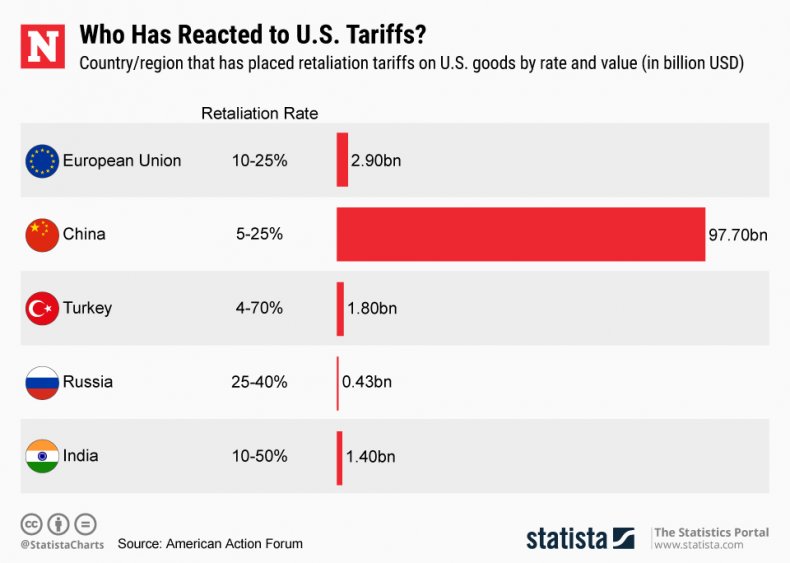 Von Ruden said: "I have had some phone conversations you just don't want to have with fellow dairy farmers and they are wondering why more is not being done to save the dairy industry.
"Those dairy farmers are really being cheated by the system. They are not bad managers. Anybody who has been in dairy for the last 15 or 20 years is a good producer and trying to do their very best but the system is set up against them. We are trying to stay in business with the largest corporations with their taxpayer subsidies."
The people his union represents are seeking safety in numbers, banding together to keep above water in a business that has been hit by a five-year low in milk prices, adverse weather, the power of large producers and of course, trade wars waged by President Trump.
The impact of the trade spats will mean long-term losses in export sales, according to an ominous warning by Boston Consulting Group published this week.
The firm said that other countries are filling the gap left by American producers, whose competitive advantages and links with China, developed over many years, are being eroded.
Brazil has replaced the U.S. as China's top supplier of soybeans while Russia and Australia have muscled into the market once dominated by U.S. producers.
"The growing risk is that much of the market share abroad that U.S. agribusiness is losing to foreign competitors will be hard, if not impossible, to win back, even if current trade conflicts are resolved to the U.S. government's satisfaction," the study concluded, as cited by Bloomberg.
Retired Wisconsin dairy farmer and president of the National Family Farm Coalition, Jim Goodman, said if the present administration brandishes its credentials of supporting small businesses, then they should view farms as part of that policy.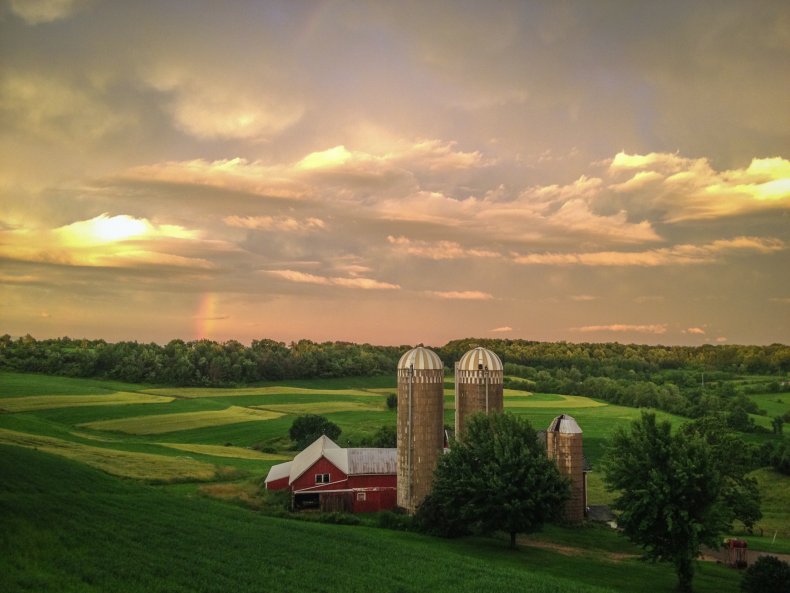 "It is rather disheartening to hear the administration talking about small businesses being the backbone of rural America... farmers are small businesses," he told Newsweek. "Talk is cheap, now it is time for them to put their money where their mouth is."
Keen to make inroads in a traditionally Republican-supporting electorate for 2020, electioneering Democrat candidates have been talking up their rural credentials on the stump in Midwestern states.
Elizabeth Warren, Bernie Sanders, Pete Buttigieg and Kamala Harris have presented plans to reduce consolidation of agribusiness and shift the focus of the trade spat with China to lessen the burden on U.S. agriculture, Iowa Public Radio reported.
Last week, former vice-president Joe Biden tweeted that Trump "broke his promise to America's farmers," and insisted "I will expand opportunities for our farmers—not count them out."
Asked if just how strong the Democrats' 2020 election message was, Von Ruden said, "not strong enough."
"They are talking about supply management and to get supply and demand more balanced," he said, adding, "all of agriculture is in a five-year slump in prices and the only we can stay in business is with the help of our elected officials," he told Newsweek.
"We are not ready to give up on this battle yet, we don't want to quit producing milk. We love our animals, we love the land and we love the environment and we want to continue to provide people with the best high quality food at the best price possible."