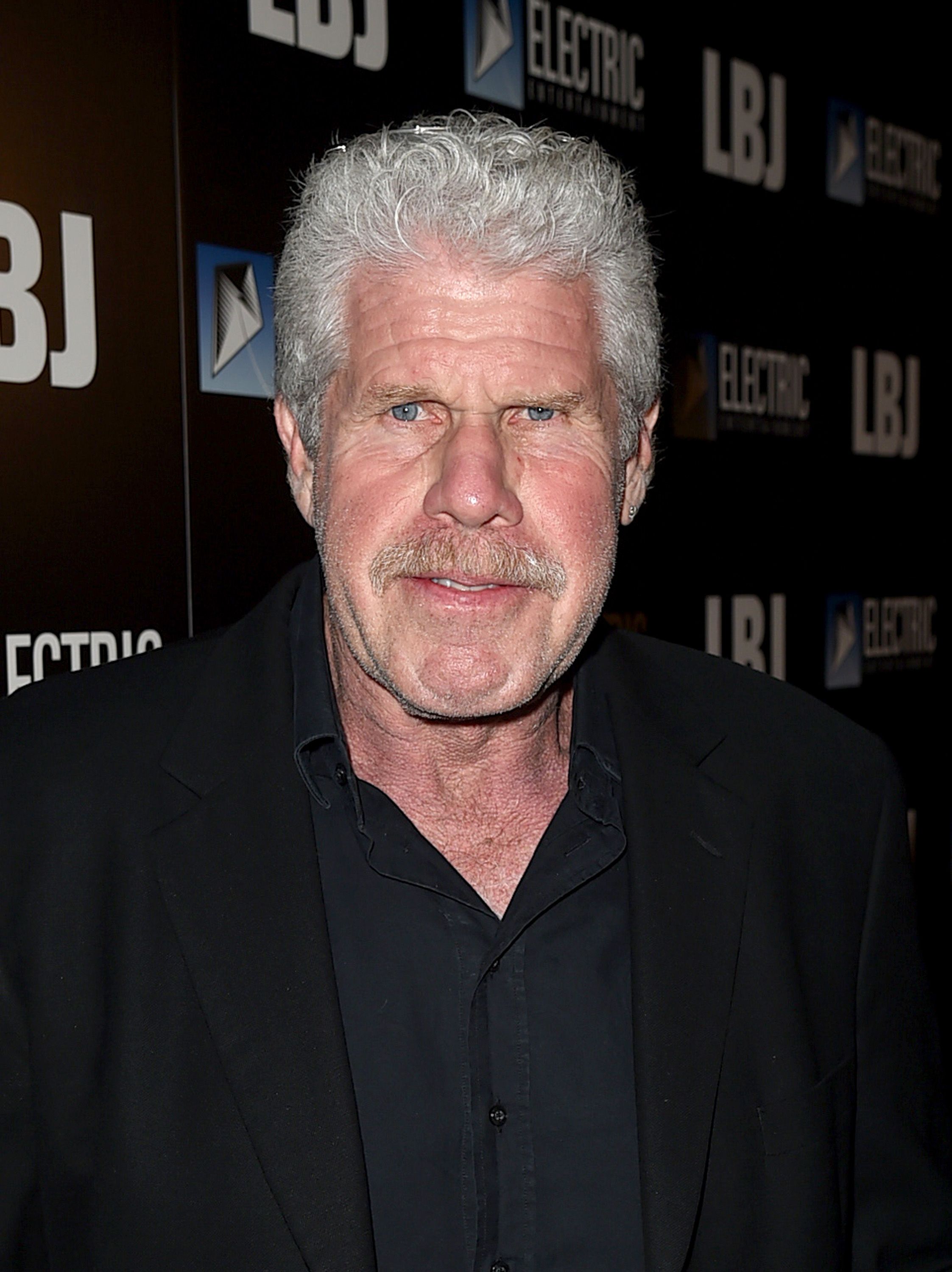 Actor Ron Perlman of Sons of Anarchy and Hellboy fame continues to go off on President Donald Trump on Twitter.
Trump, who traveled to the U.S-Mexican border Thursday to reiterate his refrain of stopping "crime and chaos in the frontier," as The New York Timescharacterized it, continues to insist that Democrats fall in line with his plan to build the wall along in exchange for halting the 21-day partial government shut-down.
Perlman, who previously has called out Donald Trump Jr. and Hollywood producer Harvey Weinstein on Twitter, holds nothing back when it comes to the president:
"POTUS, you heartless scumbag, are you listening to the devastation you are causing hundreds of thousands of Americans with your little Nazi ethnic cleansing stunt at the border? Are you watching how Unsafe this nation has become with your fake crisis? There is NO human lower than you," posted Perlman on Friday for his 768,000 followers.
Trump continues to declare a national emergency status if those opposing him in Congress do not fall in line with his relentless border project. White House officials considered diverting emergency aid from storm and fire-ravaged Puerto Rico, Florida, Texas and California in order to build the wall, reported the Times.
Republican Senator Lindsay Graham of South Carolina said, "It is time for President Trump to use emergency powers to fund the construction of a border wall/barrier. I hope it works," in a statement after Republicans reportedly failed Thursday in finalizing a deal to reopen the government with the stipulation that some undocumented immigrants would be protected.
"It's worse than it looks in the photos because you don't see the wide shot of the kids in the cage by themselves and the numbers that we saw," reported MSNBC's Jacob Soberoff when Trump was in McAllen, Texas, visiting with border patrol agents and talking about border security last summer. Soberoff visited Hildago, Texas on the border Thursday.
Referring to the McAllen Border Patrol Processing Station, Soberoff described the facility from his summer visit:
"More people, kids were separated from their families here than anywhere else on the southern border. This is the epicenter. Diane Feinstein was saying 2,500 kids were separated so far. Eleven hundred of them were separated right here in this sector."
Soberoff toured the facility with other reporters Thursday. He said the center has "a manpower issue" due to a lack of officers and agents taking care of the young children held in detention.
"It's sickening, honestly, to see little kids – they say 4-years old is the youngest that are separated from their parents," added Soberoff. "Here's the thing: … only four social workers were in there when we took the tour yesterday that have to care for these kids that are increasing in numbers on a daily basis when they're separated from their parents."
Some children may be held for up to 24 hours before social services attends to them.
"They're on their own," said Soberoff of the 4, 5 and 6-year olds.
He explained the processing procedure and how parents are most likely caught off guard when their child is taken to a separate area:
"The way the separation actually works is legally, you can be here for up to 72 hours. The physical separation happens when the parent is brought to the processing center on the way out the door. The parent doesn't know if they're going to go with their kid to ICE Family Detention or if they're going to be prosecuted at this point because they're not doing 100 percent family separation prosecutions yet at this point. They might not even get to say goodbye because basically the parent goes to processing."
Some parents may not even get to speak face-to-face with a real person when thrown into the system.
"There are so many people being processed that there's virtual processing, sometimes through video conference with agents and other facilities -- sometimes not even with physical humans here – then you get a piece of paper that says, 'Hey, you're getting charged right now. Call this number and this is how you're going to find your child after you come back from court.'"
On Thursday, Perlman posted other harsh words for Trump, without giving specific comparisons:
"Every day we see images of The United States transporting this felonious traitor on our dime as if he is a legitimate leader is a stain on our history, our core, and the blood of true heroes that suffered horrific deaths to lift up all the principles this lowlife shits on daily."
As the fight over funding the border wall continues at the highest levels in Washington, at least 800,000 federal workers who have been furloughed or forced to work without pay continue without receiving a paycheck in the new year.