Sons of 'El Chapo' Blamed for Deadly Ambush of Mexican Soldiers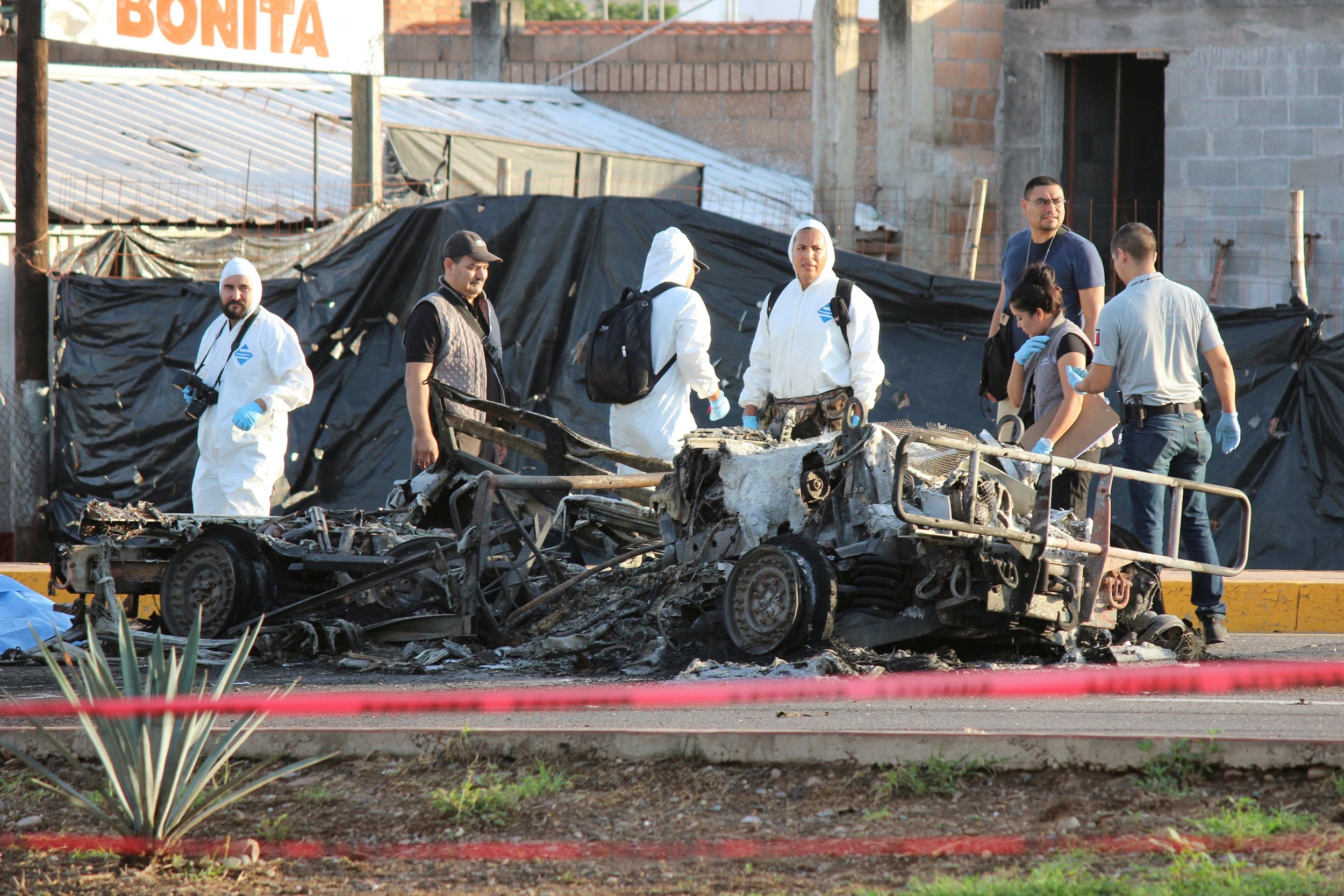 Sons of jailed drug kingpin Joaquin "El Chapo" Guzman were likely behind an armed attack on a military convoy on Friday that left five soldiers dead and 10 wounded, a senior security official said.
The attack took place in the early morning on the edge of the city of Culiacan in northern Sinaloa state, along Mexico's Pacific coast, the home base of the Sinaloa Cartel, whose former leader Guzman was recaptured in January.
The convoy was transporting a detainee, Julio Ortiz, when it was ambushed by armed men hurling grenades which caused two of the convoy's vehicles to burst into flames, said General Alfonso Duarte, the regional defense ministry commander in charge of Sinaloa.
Ortiz was arrested in El Chapo's hometown of Badiraguato in Sinaloa. Ortiz was allegedly involved in a conflict over control of drug crops pitting Aureliano Guzman, a brother of "El Chapo," against Alfredo Beltran, a leader of the rival Beltran Leyva cartel. Ortiz was taken alive by the attackers, but it was unclear whether he was an ally or enemy of the armed men.
"We aren't sure (about the identity of the attackers), but it's very probable that they work for the sons of El Chapo," Duarte told reporters in a joint news conference with Sinaloa Gov. Mario Lopez.
The governor said that numerous armored trucks were behind the ambush.
"It was a cowardly attack since the soldiers, unfortunately, didn't have a chance to defend themselves," said Lopez.
President Enrique Pena Nieto promised to bring those responsible for the attack to justice in a post on his Twitter page.
"El Chapo" Guzman was re-captured earlier this year following his brazen escape from a maximum security prison in July of last year. He is currently in prison in Ciudad Juarez, a northern city on the U.S. border, awaiting extradition to the United States.