Sony's Rival to Google Glass Goes on Sale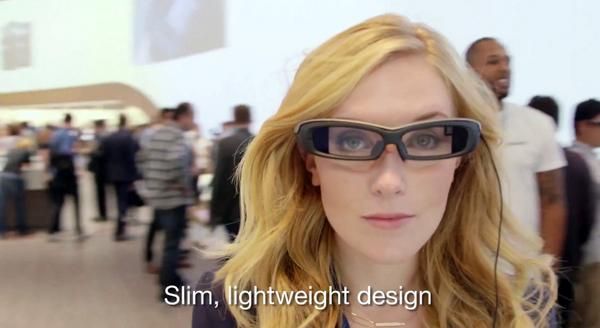 Updated | Sony's SmartEyeglass, a wearable product originally designed to compete with the now defunct Google Glass, went on sale on Tuesday. Is this how the Japan-based tech giant plans to make up for its dwindling smartphone sales?
A 2013 survey revealed that 90 percent of Americans were not interested in wearing Google Glass, even if it was made affordable. The most commonly cited reason was social awkwardness, with users being not-so-affectionately nicknamed "glassholes." Yet when Google held a one-day sale of the product back in April, it sold out. Google did not release any sales numbers, so it is unclear how many units were sold. Though the market waters for wearable tech haven't been sufficiently tested, Sony is jumping right in.
SmartEyeglass, which sells for $840, connects to Android devices (4.1 and higher) via Bluetooth to display images, videos and text in the wearer's view. The visuals are described as hologram-like, come in monochrome display to save energy and are delivered through its 3-mm-thick lenses. The glasses come with an abundance of features, including a 3-megapixel camera, a microphone, brightness sensor, accelerometer, gyroscope, compass and a large battery pack.
Unlike Google Glass, the product will not host its own apps. Instead, it will use apps installed onto the smartphone device it connects to.
While the excitement surrounding the Apple Watch's unveiling may be a sign that the masses are now ready for wearables, it is also indicates that they want to wear something aesthetically pleasing. In the Google Glass survey, the second most commonly cited reason for no interest in the product was the design. Despite Sony's description of the glasses ("slim, lightweight design"), it is not pretty, according to the Twitter consensus. One Twitter user said, "Google Glass way too fashionable? Love wearing swimming goggles? Sony has you covered." Another went so far as to say, "It's like a chastity belt for your face."