Sony Drops FIFA Sponsorship Amid Corruption Scandal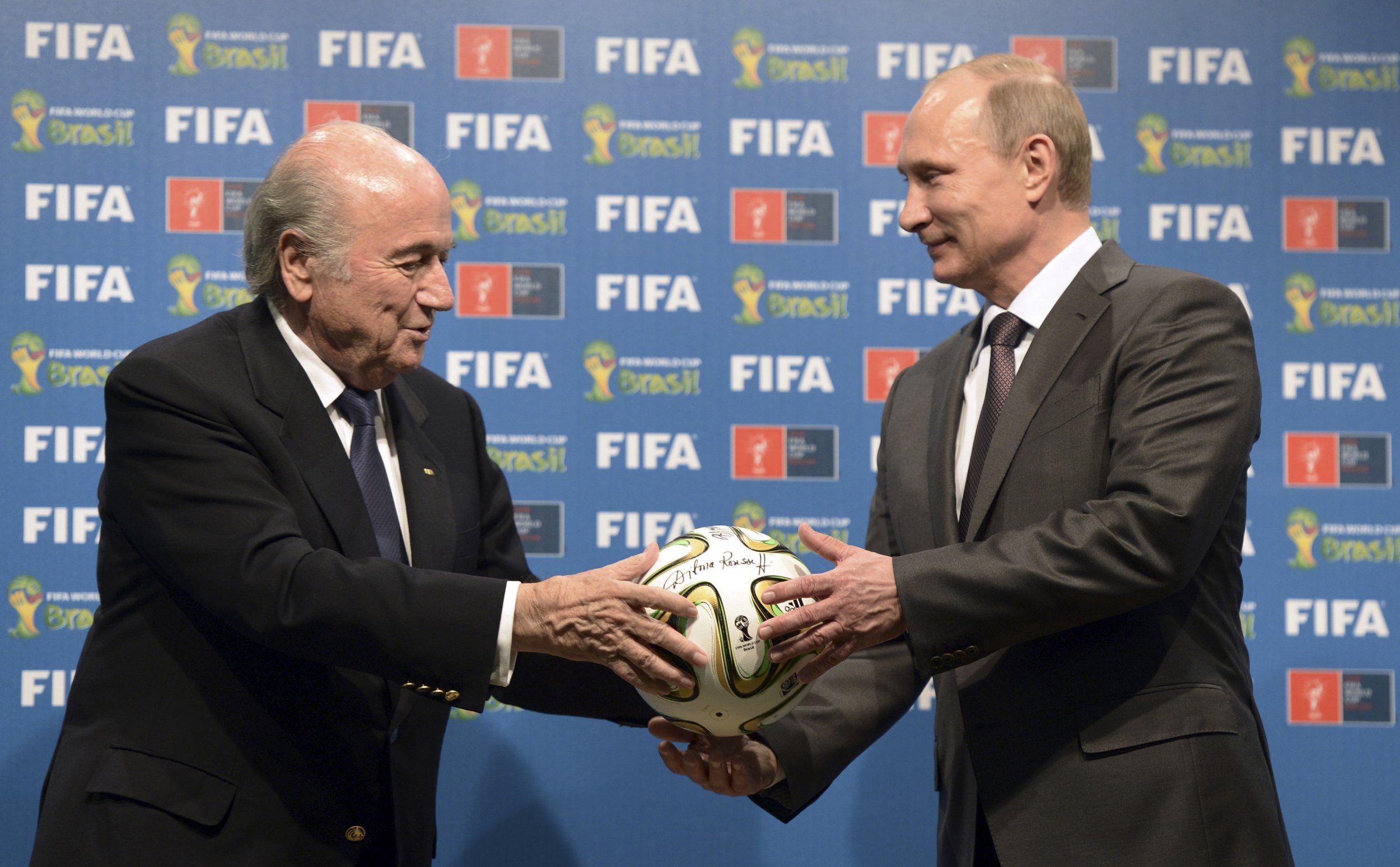 Sony has pulled out of its $277 million FIFA sponsorship, saying the expense of sponsorship may become a burden in the future for the technology company.
While Sony did not attribute the move to end its 10-year relationship with FIFA to recent corruption accusations, the decision comes at a time of turmoil for soccer's governing body. Corruption claims related to the 2018 Russia and 2022 Qatar World Cups have been circulating. In mid-November, FIFA cleared Qatar and Russia of any wrongdoing following an in-depth report by Michael Garcia, FIFA's leading U.S. investigator and chairman of the investigatory chamber of the FIFA Ethics Committee. After FIFA cleared both nations, Garcia slammed the organization for not properly representing the facts. FIFA is once more reviewing his report.
A new report published today by The Sunday Times said Russian officials gave expensive artwork to Michel Platini, the president of the Union of European Football Associations and a FIFA executive, and Michel D'Hooghe, a FIFA voting member. While Platini denies the accusation, D'Hooghe admitted he received an artwork, which he called "absolutely ugly." D'Hooghe did not vote for Russia in its 2018 World Cup bid.
Officials behind the Russian bid denied any wrongdoing following this report. "This kind of speculation will not affect Russia 2018's focus on doing what we have been doing for nearly four years already: making great progress towards our objective of hosting the best ever FIFA World Cup in 2018," they told CNN in a statement.
Nikkei Asian Review reports that Samsung may be set to take Sony's spot as the official digital sponsor for FIFA. Over the summer, Adidas, the athletic gear sponsor of the World Cup and FIFA, expressed frustration over the corruption allegations but has not threatened to drop its sponsorship. "The negative tenor of the public debate around FIFA at the moment is neither good for football nor for FIFA and its partners," Adidas said in a statement this past June. Adidas has a sponsorship contract through 2030. It first became a sponsor in 1970.
The contract between FIFA and Sony had been ongoing for the past 10 years, including the 2010 South Africa World Cup and the 2014 Brazil World Cup.