Sony Hack Attack: Don't Count on China Helping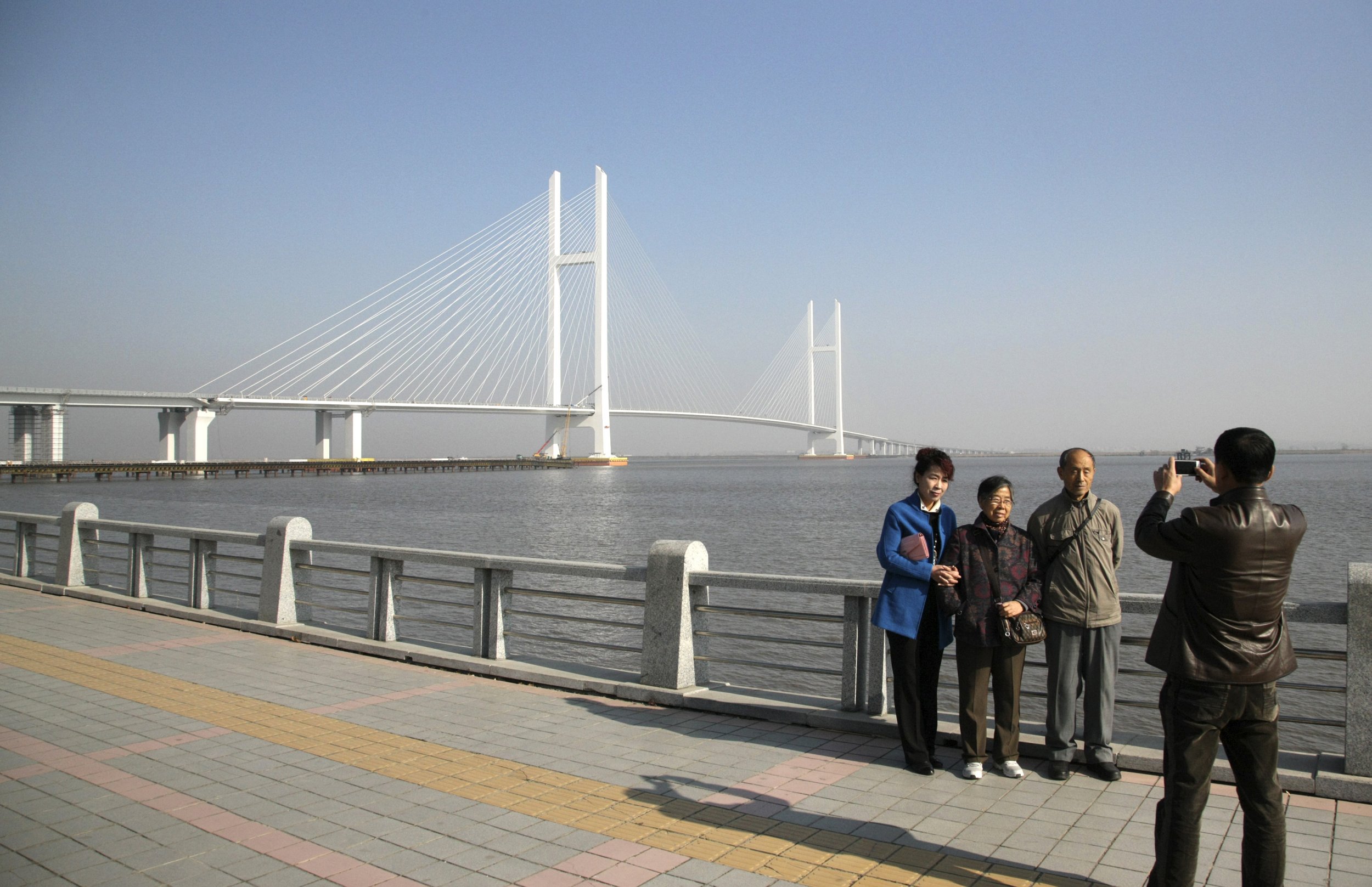 The United States has reportedly asked the Chinese government for help with North Korea and cyberattacks. Most of North Korea's Internet traffic passes through China, and The New York Times quotes one administration official as saying, "What we are looking for is a blocking action, something that would cripple their efforts to carry out attacks."
There are numerous reasons to be skeptical that Beijing is going to be forthcoming with this request. Discussions on cyber between the United States and China have been difficult ever since the United States indicted five People's Liberation Army officers for hacking into U.S. companies. In October, Foreign Minister Yang Jiechi told Secretary of State John Kerry that Beijing was waiting for the United States to "take positive actions so as to create conditions for the restart of dialogue and cooperation between the two countries."
That positive action—probably something on the indictments—has not happened. While China does not approve of North Korean actions, it is sympathetic to the argument that The Interview was insulting to North Korea. The Global Times said the movie was nothing for Hollywood or American society to be proud of, a result of "senseless cultural arrogance." Moreover, there is a long history of Beijing going easier on Pyongyang than the United States would like, even if some Chinese analysts have grown tired of supporting the Kim Jong Un regime.
Press reports reinforce the sense that China will not do much, though Bloomberg is reporting that China will start its own investigation of the hack. Officials stated that China opposed cyberattacks and would engage in "constructive cooperation" with the international community, but said there was no proof North Korea was behind the Sony attacks. Foreign Ministry Spokeswoman Hua Chunying said, "We need sufficient evidence before drawing any conclusion."
There is, however, a small glimmer of hope. In her statement, Hua stressed twice that China opposed "cyberattacks launched by any country or individual by using facilities beyond its own national borders against a third country." This is most likely a reference to the North Korean hackers reportedly operating from China (here are pictures of the Chilbosan hotel in Shenyang where members of Unit 121, North Korea's computer network operations team, are supposedly based).
One of the newspapers owned by the People's Daily ran an article today quoting a South Korean professor as saying Pyongyang had approximately 1,000 hackers in China, so the Chinese press at least is not categorically denying their existence.
In June 2013, China signed on to the report from the third U.N. Group of Government Experts (GGE) on Developments in the Field of Information and Telecommunications in the Context of International Security. The report affirms that "international law, and in particular, the United Nations Charter" applies to cyberspace and that states must do something about cyberattacks that come from within their territory. It also affirms, "States should seek to ensure that their territories are not used by non-state actors for unlawful use of [information and communication technologies]."
Ever since the Chinese signed off on the GGE report, they have said little about international responsibility and much about national sovereignty. But the statement from the Foreign Ministry suggests some sensitivity to the norm and thus how Washington might structure its argument to Beijing. And while China not likely to close the Chilbosan anytime soon, they may have signaled to North Korea that it is a possibility.
Adam Segal is the Maurice R. Greenberg senior fellow for China Studies and director of the Digital and Cyberspace Policy Program at the Council on Foreign Relations. This article first appeared on the Council on Foreign Relations website.