'Venom' Reactions: Tom Hardy's Take on the Symbiote Is a Mixed Bag at Best
Sony's Venom movie had a tough hill to climb due to the absence of Spider-Man, but if you're looking for a reason to watch the film, the lukewarm social media reactions after Monday's Hollywood premiere probably won't help.
Early reactions to Venom are remarkably split and mixed. They run the gamut, with some putting the film the same league as Ben Affleck's Daredevil and Halle Berry's Catwoman (neither a good thing). Others praise Hardy's performance and the comedic moments, arguing the movie is worth your time.
We've picked our favorite reactions and split them into the good, the bad and the ugly.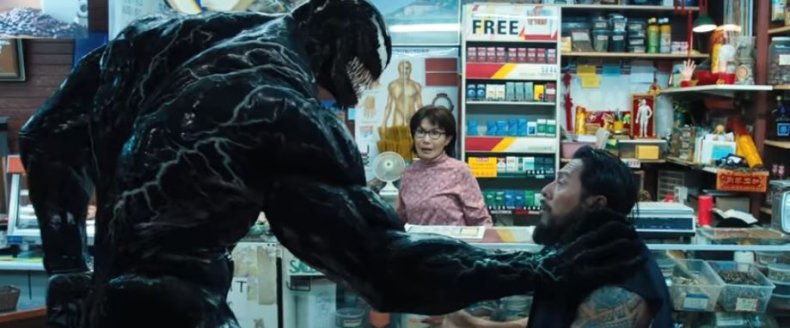 THE GOOD
THE BAD
THE UGLY
Venom will release in theaters on Oct. 5.
Are you excited to watch Venom? Do you have any expectations for the Sony film? Let us know in the comments section below.