Sony World Photography Awards 2018: Overall Winners Revealed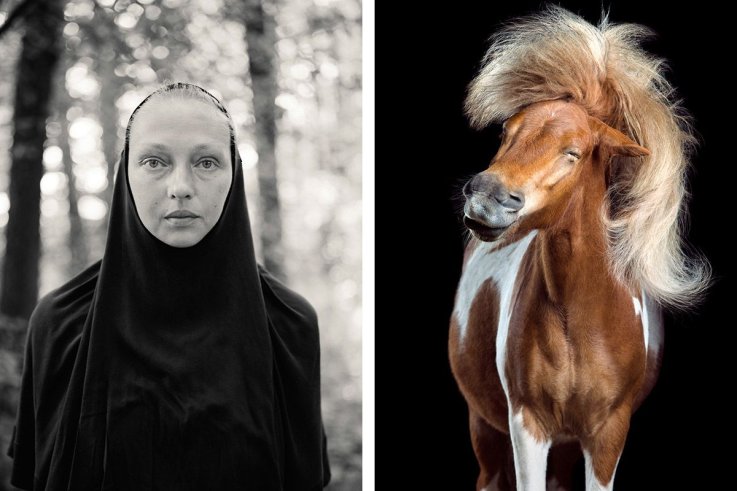 The World Photography Organization has revealed the overall winners of the prestigious 2018 Sony World Photography Awards.
The coveted Photographer of the Year title was presented to British artist Alys Tomlinson for her series Ex-Voto, a personal project that encompasses formal portraiture, large format landscape and small, detailed still-life images of the 'ex-votos' (offerings of religious devotion) found at pilgrimage sites of Lourdes (France), Ballyvourney (Ireland) and Grabarka (Poland). She wins $25,000.
Tomlinson was selected from the 10 category winners of the Professional competition. The judges also announced the 2nd and 3rd places in each Professional category. The overall winners of the Awards' Open (best single image), Youth and Student Focus competitions were also revealed.
Veselin Atanasov of Bulgaria was named Open Photographer of the Year for his work Early Autumn. He receives a $5,000 prize. An IT specialist, Atanasov is a self-taught photographer who began shooting in 2014. The winning photograph captures autumn in the Central Balkan National Park.
All winners were flown to the awards ceremony in London and received Sony digital imaging equipment and publication in the winners' book. Their work will be shown as part of the 2018 Sony World Photography Awards Exhibition at Somerset House in London. The Awards' annual London exhibition brings together the best established and emerging talent from around the world, providing winning and shortlisted photographers the opportunity to showcase their work on an international stage.
Produced by the World Photography Organization, the Sony World Photography Awards is the world's most diverse photography competition. The 11th edition saw a record-breaking 320,000 submissions by photographers from more than 200 countries and territories, presenting some of the world's finest contemporary photography captured over the past year.
In this gallery, Newsweek publishes two photos by the photographers who were placed first, second and third in each category, plus pictures by the winners of the Open, Student, and Youth competitions. Once you've looked at these, you may want to check out this gallery, featuring the top images from 62 countries in the Open competition.