Sony Xperia XZ2: Five Reasons to Buy and Five Reasons to Skip
Sony mobiles are in a difficult position these days. Apple and Samsung are battling it out for supremacy, with several others like Google and Huawei biting at their heels, leaving Sony in no-man's land.
The Japanese company's latest flagship was announced in February at the Mobile World Congress in Barcelona. The Xperia XZ2 and Xperia XZ2 compact featured a new design, along with a bevy of updated features.
To rattle a few off of them: HDR display, 960fps slow motion video, Dynamic Vibration System.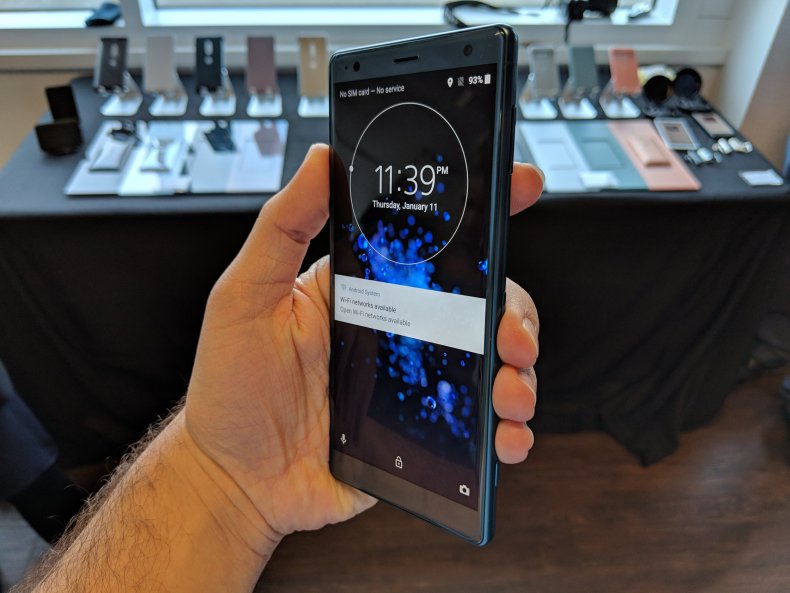 But does the Xperia XZ2 have anything that sets it apart from the competition? Anything that demands your cash instead of an iPhone or Samsung Galaxy? The short answer is no.
In a world of $1,000 smartphones, the $800 Xperia XZ2 fails to stand out in any significant way.
But don't despair if you've already made your purchase or are a die-hard Sony fan. There is still plenty to love.
Reasons you should buy:
1. A great battery life
How often do you find yourself reaching for a charger at around 6 or 7 p.m.? Have no fear, the Xperia XZ2 will get you through the day. With a 3,180 mAh battery (in comparison, the iPhone 8 has a 1,812 mAh battery), reaching bedtime is a breeze. Wireless charging is also available thanks to the glass back.
2. That slow motion camera
Admittedly, getting the 960 frames-per-second slow motion camera to work is a bit of an effort. You need to time your second capture to get the image just right. Let's just say it's not exactly going to be a spontaneous thing, you'll have to plan it.
But once it does work, it looks incredible.
3. It sounds great
A pair of front-facing speakers make videos and music sound fantastic from the XZ2. The sound quality is clear and shouldn't give you any troubles when watching Netflix or a YouTube video. Sony claims it's the loudest Xperia speakers they've ever made and it's easy to believe them.
4. Same experience on the Compact XZ2
Sony has taken Google's lead and decided not to punish people who want a smaller phone. Same camera, same processor, the compact model stacks up well against the standard XZ2. The only key difference you'll notice between the smaller and bigger models are the obvious ones: bigger screen and bigger battery.
5. The design (looks)
The design is a double-edged sword, which coincidentally leads into the first reason not to buy. But since we're still in positives list, the design of the XZ2 looks premium. There's four colors to choose from (liquid black, liquid silver, deep green/blue and pink) and a nice, rounded back made of glass.
The Compact model isn't quite as nice due to the matte finish, but there's an upside to that (mentioned below).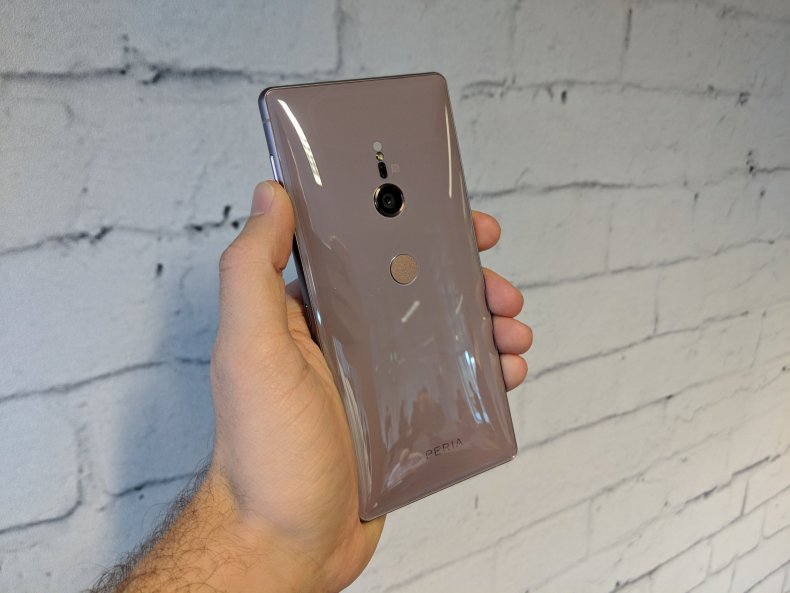 Reasons not to buy:
1. The design (practicality)
It's all well and good for a phone to look appealing, but it shouldn't come at the expense of use. The XZ2 may be the slippiest phone on the market. There wasn't a single place to put the phone down without it eventually slipping off. Case in point: the XZ2 and XZ2 Compact, resting side-by-side on Post-it Notes, eventually had the larger model slipping off.
And you can forget about every putting it on the armrest of your couch. That phone will slide off in seconds.
Also, there is a lot of bezel real estate for a 2018 smartphone.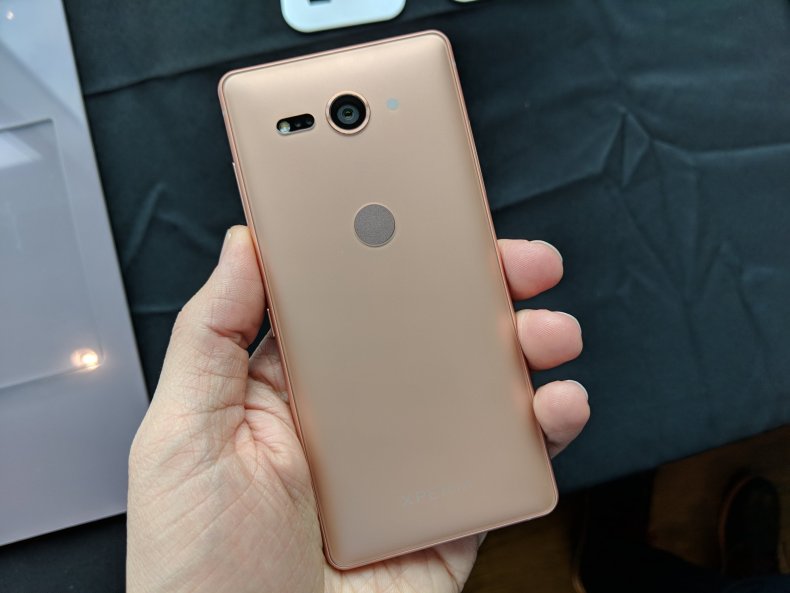 2. No headphone jack
It doesn't matter that every phone is scrapping the headphone jack, it will always be a negative point for new models. The XZ2 is dust and water resistant at an IP rating of 65/68, which seems to be the common excuse for companies these days.
But given Samsung continue to roll out Galaxy phones with headphone jacks and water resistance, that line is starting to wear real thin.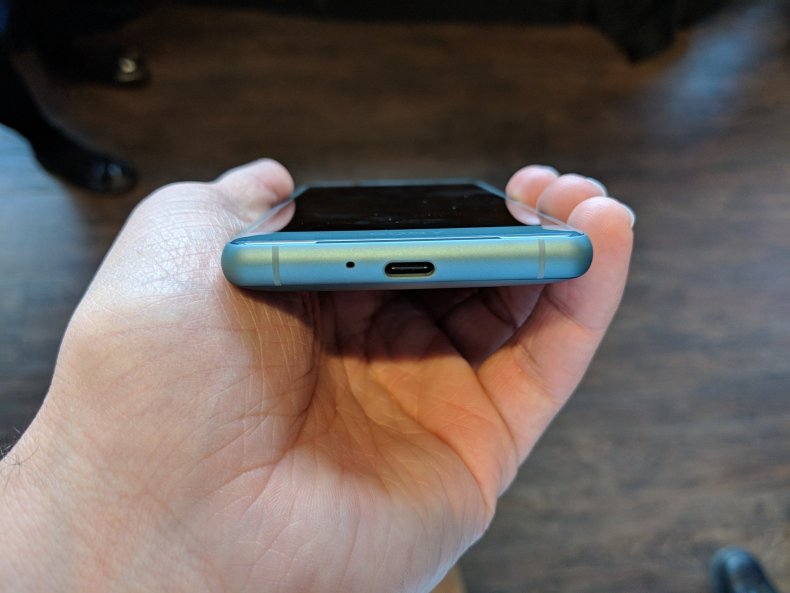 3. Awful fingerprint scanner placement
The back of the XZ2 is a fingerprint magnet because of the gloss, but the real killer here is the scanner's positioning relative to the camera. Not only is it too low for the natural placement of your finger, it is also roughly the same cutout size as the camera itself.
Picking up the XZ2 and resting your finger on a small circle almost always results in a smudge lens. It's Great quality fingerprint scanner, it's just in a terrible spot.
4. Dynamic Vibration System
When Sony first told journalists about the "Dynamic Vibration System," which they compared to the Dualshock rumble of a PlayStation controller, the idea sounded great. The execution though? Lacking.
If it is on when you're playing Angry Birds, you'll get small rumbles that are OK. Just OK. Watching movies and listening to music, however, added nothing to the experience by having Dynamic Vibration on. It's honestly distracting more than "immersive."
5. The display
This is tough on Sony, but why put an LCD display in your flagship smartphone? The XZ2 looks quite good, and the HDR feature really improves some video streaming. The problem is we live in a world of OLED displays.
If you never compare the XZ2's LCD to another phone, you'll probably never notice. But side-by-side with an OLED makes the difference clear
In summary:
If you buy a Sony Xperia XZ2, you will probably enjoy having it in your pocket. It's a good phone. And that right there is the problem: it's good, not great. It just doesn't match up to the iPhone (8, 8 Plus or X), Samsung Galaxy S9 or Google Pixel 2. Add in the recently released OnePlus 6, which is a steal at $529, and the XZ2 and XZ2 Compact is probably a phone you can skip.