Sony's CEO on Battling Cybercrime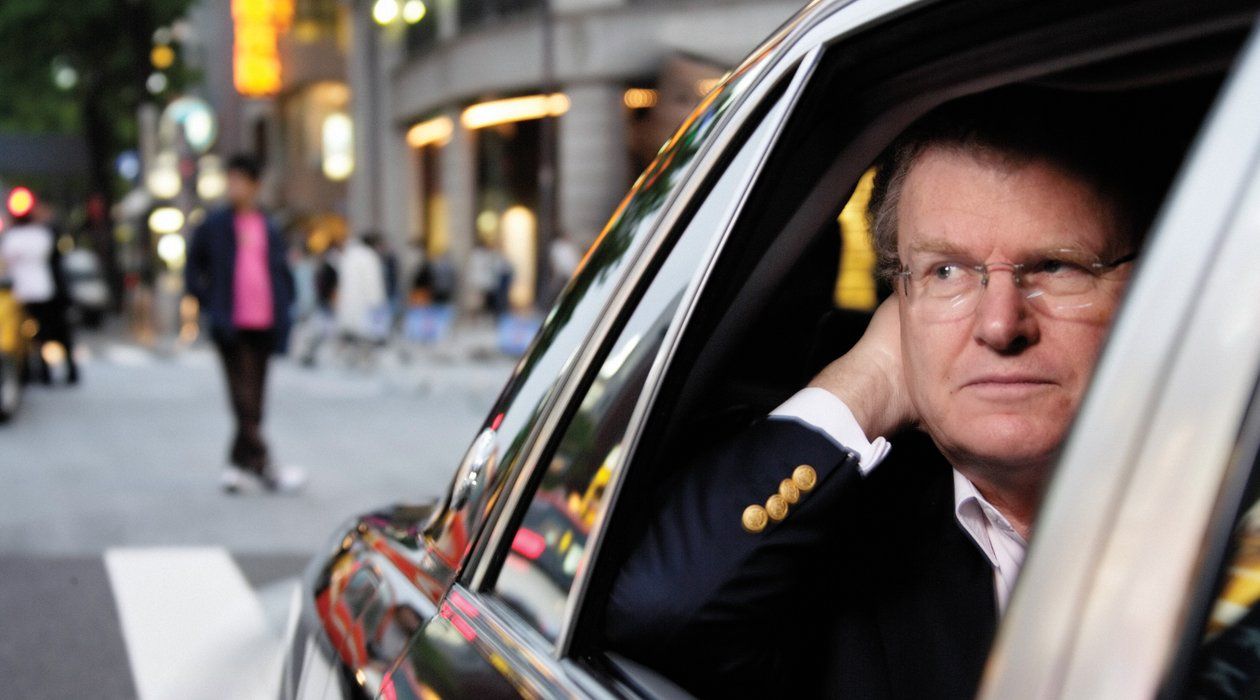 Sir Howard Stringer started his career as a journalist, and as he ushers me into his bookshelf-lined conference room, with its glossy table and framed photo of his family at Buckingham Palace the day he was knighted, it's impossible to miss his 10 Emmys for news coverage lined up on the wall.
But today the news business just infuriates him—at least as it concerns Sony Corp., where he serves as CEO. "We are the poster child" of computer hacking, he says more than once. "I feel a little sense of aggrievement…Enough already. If the CIA and the FBI can be hacked, Sony can be hacked…I'm sick of hearing it."
Companies from Citibank to Lockheed Martin have been targeted by hackers recently, but none more prolifically than Sony. The Tokyo-based company's PlayStation game network was offline for almost a month after one hacking incident; then another cyberattack compromised Sony's movie sites. Sony has been pummeled by critics for waiting almost a week before alerting PlayStation customers, and for not encrypting passwords on some entertainment sites.
The New York Times even recently raised the question of how long Stringer, who has said he would like to stay on until 2013, can hold on to his job. "Absurd," Stringer calls that speculation. In January of this year, "the board of directors asked me to stay on for three years," he says.
"What we've demonstrated recently is you can be hacked. Period. Every company has some vulnerabilities." He is particularly annoyed that Sony, to his mind, has been bashed more than other companies like Citi, which, after all, is a bank and not an entertainment company, and which took a month to start alerting its customers.
If he's sounding a bit defensive, it's not hard to understand why. Just a few months ago, in January, he seemed on his way toward finally turning around the mammoth electronics and entertainment giant. Then the company got slammed: The Japanese earthquake and tsunami. Ten Japanese plants shut down by the damage. PlayStation hacked. Sony movie sites hacked. A giant earthquake-related tax hit. Throw in major back surgery (just days after the tsunami), and you've got an annus horribilis—all in just six months.
Now, at 69 years old, Stringer is turning things around yet again, a Sisyphean task. Still, the Welsh-born giant—he stands an imposing 6 feet 4—remains remarkably good-humored given the duress. He was heartened by the response in Japan, where no employees were killed and all 10 damaged plants are now back up and running. "I've been in New York a week. So many people have said, 'You look very well'—they thought I'd be bent double by the stress of the last month or two," he says.
And he is unfailingly energetic in his determination to change the subject. The message he wants to get out is that "we actually deliver more entertainment experiences for more people than anyone else on earth." He enthuses about Sony's lineup of 3-D camcorders, Internet TVs, and smart phones. He hands me a sheet ("You can have it if you like. I typed it out!") listing Sony's many tentacles—including 800 million Sony consumer-electronics products in circulation worldwide, and 75 million registered PlayStation accounts.
I haven't yet brought up the "I" word—as in iPad—but Stringer does. "We don't have an iPad at the moment," he says, but besides Apple, "nobody else has an iPad either." What Sony does have is a tablet—actually two versions, including one in a foldable clamshell shape—that will come out in the fall.
For all he doesn't want to talk about hacking, the former journalist in him can't help but bring it up. "I get a little irritable on the subject because the same staff that was struggling to recover from the earthquake, and is still struggling, got hit by hacking," he says. With thousands of sites, "how can I sit here and tell you there will be no further vulnerabilities? We're dealing with it. Now it's a known hazard."
Enough about Sony, he says: "Everybody is being hacked now."