Sophia Rising: The Story of One Girl Defying the Odds in Northern Kenya
Non-profit supporting young women uses travel to promote self-confidence and education
A new film is changing the narrative of young woman and girls in Africa. Produced by young women, "Sophia Rising" follows the story of Sophia, a nineteen year old in Northern Kenya, as she escapes child marriage, female genital mutilation (FGM) and limited access to education to graduate high school and apply for university. The film was written, filmed and produced by Kenyan and Tanzanian girls, as part of the UNEARTH project, is a collaboration between BRAVE, Global Girl Media, and Samburu Girls Foundation, and puts young women and girls at the center both as the subject and as the storytellers.
The challenges that Sophia has faced are not uncommon. At 14, her family (predominantly her uncles) pressured her to marry a 58 year old man. With the support of her father, she was able to avoid that life and attend school instead but not all have been as lucky. According to UNICEF, in 2014, 23% of women in Kenya were married before the age of 18. Sophia's older sisters were married by the age of ten, and there is pressure for her younger sister to follow suit.
With the pressure to marry at a young age, receiving an education can be challenging. In Northern Kenya, 19% of girls start school, let alone finish. But studies have shown that higher rates of young women with an education and an independent income reduce violence against women and improve overall economic strength. Women often bear the brunt of negative impact from climate change, political violence and economic downturns, but without access to education, it is difficult for them to enter spaces where there voice will be heard on these issues.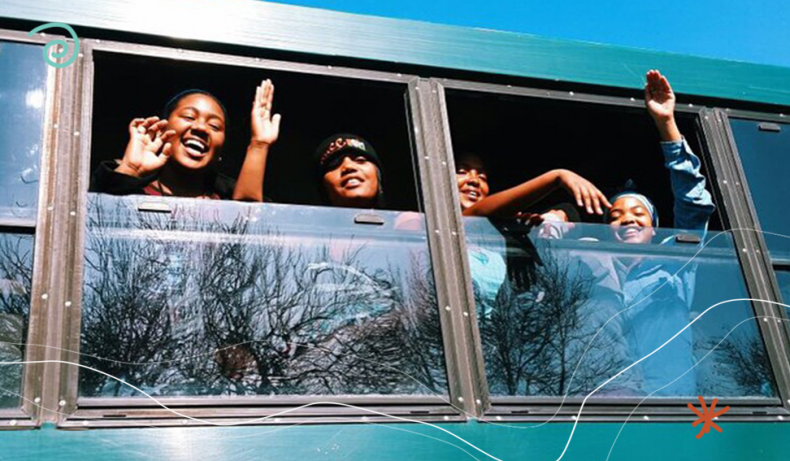 As the film and Sophia's story highlights, women in these difficult situations are not without agency. Without being handed the space to speak out, women in places like Kenya are increasingly creating their own spaces to tell their stories. Non profits are supporting these efforts, like Fempo in Democratic Republic of Congo, which gives women the training and tools necessary to run for public office.
The one of the producers of the film, BRAVE, has discovered a unique way to support young girls and provide them with skills and self-confidence to speak out: Travel. BRAVE takes young women and girls facing violence, child marriage and FGM and takes them on a trip across their country, which is often the first time these girls have left their communities. India Baird, the founder and director of BRAVE, says, "BRAVE uses the challenge of travel and adventure in wild places to create opportunities for girls, and works with those who can provide the resources, knowledge, experience, and safety that girls need to lead." The trips create a safe space for them to speak about their experiences, while learning about things like conservation, advocacy and even filmmaking. By learning from other girls in different situations, as well as discovering the experiences of people in other parts of the country, these young women gain understanding of issues that they face, and brainstorm solutions.