The makers of Sophia the robot are set to mass produce thousands of humanoid machines starting this year.
Hong-Kong based company Hanson Robotics will roll out four new models in the first half of 2021 after its humanoid robot Sophia went viral in 2016.
The launch comes as researchers predict the global coronavirus pandemic will open new opportunities for the robotics industry.
"The world of COVID-19 is going to need more and more automation to keep people safe," founder and chief executive David Hanson told Reuters.
Hanson believes robotic solutions are not only a response to the pandemic, but can also be applied to the realm of healthcare, and the retail and airline industry.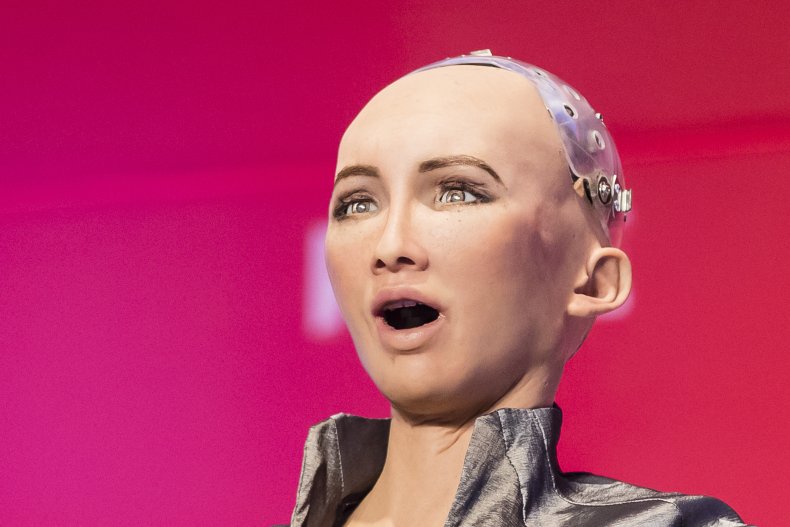 "Sophia and Hanson robots are unique by being so human-like," he added. "That can be so useful during these times where people are terribly lonely and socially isolated."
Sophia, whose artificial intelligence allows her to express 50 emotions and process conversational and emotional data, agrees.
"Social robots like me can take care of the sick or elderly," she explained. "I can help communicate, give therapy and provide social stimulation, even in difficult situations."
Hanson Robotics notes that Sophia is designed to help people, and can be programmed to assist with "a wide range of physical interaction tasks."
"Our robots will serve as AI platforms for research, education, medical and healthcare, sales and service, and entertainment applications, and will evolve to become benevolent, super-intelligent living machines," the company website reads.
Hanson said he aims to sell "thousands" of robots in 2021, but did not provide a specific number.
Hong Kong Polytechnic University social robotics professor Johan Hoorn said that although the technology is still in relative infancy, the pandemic could accelerate a relationship between humans and robots.
"I can infer the pandemic will actually help us get robots earlier in the market because people start to realise that there is no other way," Hoorn said.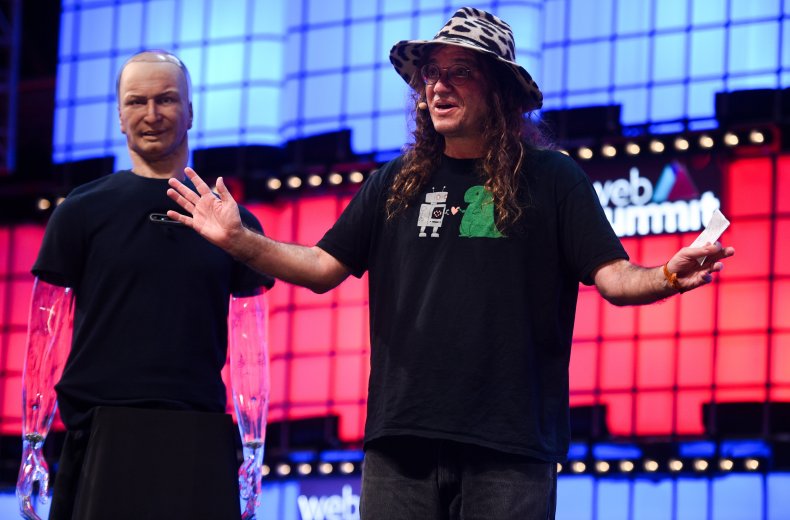 Other products on the market are already finding solutions to help fight the pandemic.
SoftBank Robotics' Pepper robot was deployed to detect people who weren't wearing masks and a robot-run field hospital set up by robotics company CloudMinds helped during the coronavirus outbreak in Wuhan, China.
In fact, the use of robots was already on the rise before the pandemic.
According to a report by the International Federation of Robotics, worldwide sales of professional-service robots jumped 32 percent to $11.2 billion between 2018 and 2019.
And sales of service robots for professional and domestic use have continued to boom, despite the economic downturn.
The pandemic has further fuelled sales in professional cleaning robots used to disinfect hospitals, public transport and supermarkets.
Hanson Robotics are optimistic its products will be on the market shortly and plan to launch a robot later this year called Grace, developed specifically for the healthcare sector.
"Robots will soon be everywhere," the company website reads. "How can we nurture them to be our friends and useful collaborators? Robots with good aesthetic design, rich personalities, and social cognitive intelligence can potentially connect deeply and meaningfully with humans."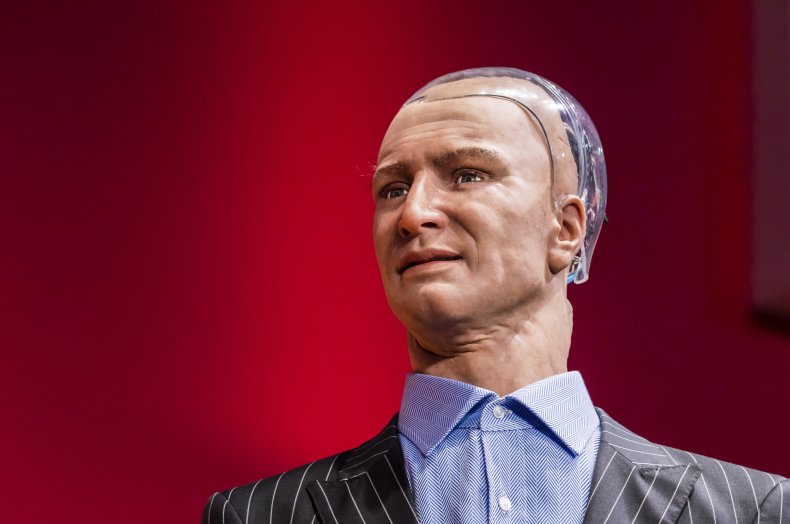 Many believe humanoid robots could be especially useful in caregiving jobs.
Some models are currently being used to help children on the autism spectrum learn social skills, since interacting with a robot is thought to be easier for autistic children who can be overstimulated by interaction with people.
Zeno, another humanoid created by Hanson Robotics, is currently used in autism research around the world, and has been used to help children on the spectrum learn arm motions and facial expressions.
When asked whether people should fear robots, Sophia replied: "Someone said 'we have nothing to fear but fear itself', What did he know?"
Sophia was granted citizenship by the Saudi Arabian government in 2017, the first time any country recognized a robot in such a way.
She has also expressed interest in having a family of her own similar to human family dynamics.
"I think it's wonderful that people can find the same emotions and relationships, they call family, outside of their blood groups," Sophia told the Khaleej Times, adding that she could see robots one day with their own family households in the future. "We're going to see family robots, either in the form of, sort of, digitally animated companions, humanoid helpers, friends, assistants and everything in between."
Newsweek has contacted Hanson Robotics for comment.