Former The Sopranos actress Drea de Matteo slammed Dr. Anthony Fauci, former chief medical adviser to the president who was regularly the face of the government's response to the pandemic, after he said vulnerable Americans should get the updated COVID vaccine shot.
Appearing on the Adam Corolla Show podcast on Thursday, the actress said she joined adult subscription platform OnlyFans, which often contains content that is not safe for work, to make money after getting shunned by Hollywood for her anti-vaccine comments at the height of the pandemic.
"They want to do it again," de Matteo said, referring to the Centers for Disease Control and Prevention (CDC) on Tuesday recommending that Americans should get the updated Covid vaccine. "Public enemy number one, that other Italian. The real f...... mafioso, I'm not going to say his name, the little tiny Italian, [Fauci]."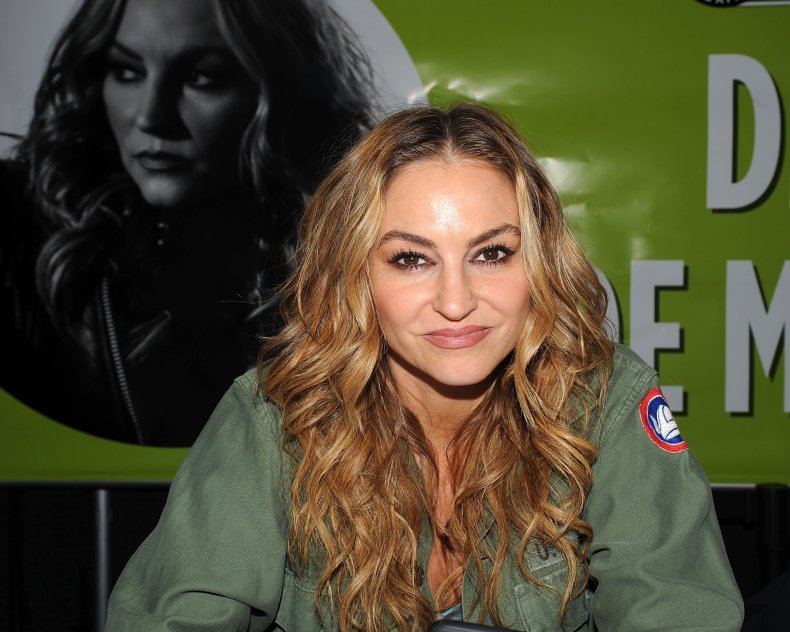 COVID-19 hospitalizations have been steadily increasing in the past several months, but are still considered low in about 92 percent of the country, according to the CDC. There were 18,871 admissions in the week ending September 2, an increase of 8.7 percent from the previous week.
On Monday, the Food and Drug Administration approved the latest shots from Moderna and Pfizer for most Americans.
In an interview on ABC's This Week that aired on Sunday, Fauci said that those who are vulnerable to the virus, such as the elderly for instance, should get the shots.
"But I believe we should give the choice to people that are not in the high-risk groups, to have the vaccine available for them," Fauci said. "We have experience with this type of vaccine in billions of people. It's a safe vaccine."
Newsweek has contacted Fauci and Drea de Matteo by email.
Drea de Matteo said her agent dropped her during the COVID pandemic, when she was vocal against vaccine mandates, and she turned to OnlyFans to make money.
"I guess you could say I was a bad girl because I did not follow the rules a couple of years ago," she said. "So, I don't want to be at the mercy of mandates or strike or anything like that ever again."
She said her children encouraged her to join OnlyFans, where she regularly posts photos.
"My kids were the ones that were like, 'Do it,'" de Matteo said, explaining that her daughter helps create the content. "She'll edit the pictures, too, because they want certain things that we haven't been able to do."
"I figured, 'OK, so everybody's in their underwear and being sexy on Instagram and I don't do that, but I can do that and get paid for it.'...I don't know why I didn't think of this sooner."
De Matteo won an Emmy in 2004 for portraying Adriana La Cerva on The Sopranos. On the podcast, she spoke about the shock of leaving behind her acting career.
"I didn't know this was going to have to be a change of life, you know, all of a sudden that during a time I'm supposed to be relaxing a little bit, that I would have to switch careers and figure new things out because my own industry thinks I'm, you know, a savage," de Matteo said on the podcast.
"I know some people have said some nasty things about me having joined OnlyFans. But, you know, the way we see it in this house is mommy's a warrior, not accepting defeat."