'The Sopranos' Cast Members Say Rewatching the Show Was a 'Revelation'
The Sopranos aired its last episode 14 years ago. George W. Bush was still in office, streaming platforms weren't a thing and Britney Spears' conservatorship ordeal was only just beginning.
But amidst a rapidly changing society and constantly evolving pop culture landscape, The Sopranos has remained relevant and revered, routinely upheld as one of the finest examples of prestige television of all time.
The beloved series has found new relevance in 2021 with the release of the prequel film, The Many Saint of Newark, led by the late James Gandolfini's son in his place.
But the show has also found popularity with a new generation of fans, many of whom were too young to watch it the first time around.
And with its continued popularity, The Sopranos is being experienced through a new medium in 2021—podcasts.
Michael Imperioli and Steve Schippra who played Christopher Moltisanti and Bobby Baccalieri on the show respectively, have relived the show for their Talking Sopranos podcast and now, subsequently a book, Woke Up This Morning: The Definitive Oral History of The Sopranos.
The guide to the series is filled with interviews that get up close and personal with the cast (Lorraine Bracco, Edie Falco, Jamie-Lynn Sigler), series creator David Chase, various directors, and a host of others who worked on The Sopranos during its six-season run.
Newsweek sat down with the pair to discuss the podcast, the book, and the show that made it all happen.
Michael Imperioli, Steve Schippra Q&A Interview [MI, SS]
Some answers have been edited for clarity.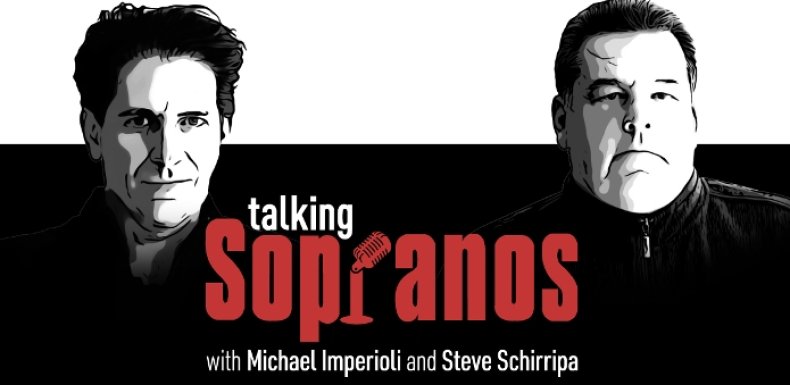 Q: Can you talk about the experience of reliving the show on the podcast and with now the book?
MI: I've found it to be amazing. Steve and I, we hadn't seen the show since it went off the air in 2007. And rewatching it for the podcast for me has been a revelation to really just see how great it is.
How great the performances the writing the filmmaking. You know, I guess in the midst of it when we were doing it, maybe took it for granted a little bit because we were in it but with some distance. I'm just really, really amazed at the level of quality and how good the show is, to be honest.
SS: I enjoyed every moment of watching it. I always knew it was funny. I didn't realize how funny and some performances that I thought were meh—now, just fantastic.
I couldn't see anyone else in these roles except for the people that play them.
The show is a masterpiece and David Chase. They throw that name around a lot 'genius' but he is a genius.
Q: Can you tell me some favorite scenes that really stood out to you that may not have stood out here the first time around?
MI: The "Funhouse" episode is great. I love that. That's the last episode in season two, when Salvatore 'Big Pussy' Bonpensiero gets killed. And I think it was monumental because you have this major character being killed off the show, which very rarely happened on television but I think that almost overshadowed the rest of the episode, which is very weird, and really very groundbreaking.
SS: I enjoyed "Whitecaps"—this scene with Carmela and Tony, when they have a big argument. I thought that was some of the finest acting ever anywhere between the two of them. I also enjoy tremendously the intervention scene. Laugh out loud, funny, and also the Pauley walnut scene where he goes to the psychic. Oh yeah, that is all really incredible stuff.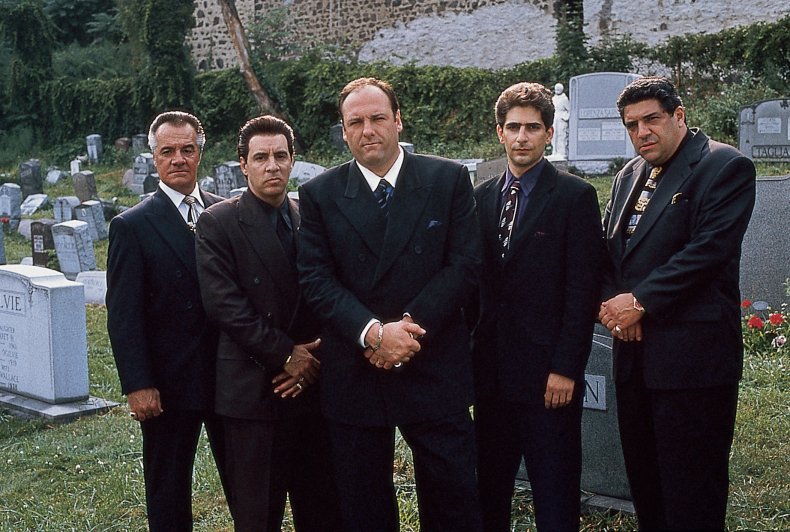 Q: How did working on the podcast lend itself to creating the book?
MI: There was so much material the podcast is going to end up being like close to 300 hours—it's just immense.
So to have something a little bit more condensed I think is a good thing. What we realized, that there was a lot more he wanted to even talk about a lot of the guests.
So the book, there are people we didn't talk to for the podcast and then we went back to the people we already talked to unless further with them.
There has been several soprano books, but there's never been one that from the mouths of the people who made it and this is that book and I think it makes it.
SS: I mean it's the podcast plus 50 percent—it's so much more. For the podcast we went scene by scene in the book, we're going season by season and talking to all the actors and producers, directors, the crew people that we spoke to, their journey on the show. You've got you know, as many different people we interviewed as many different stories. Which is fascinating to me. I love hearing their stories.
MI: We have photographs from Steve and mine's personal collection that have never been seen by anybody.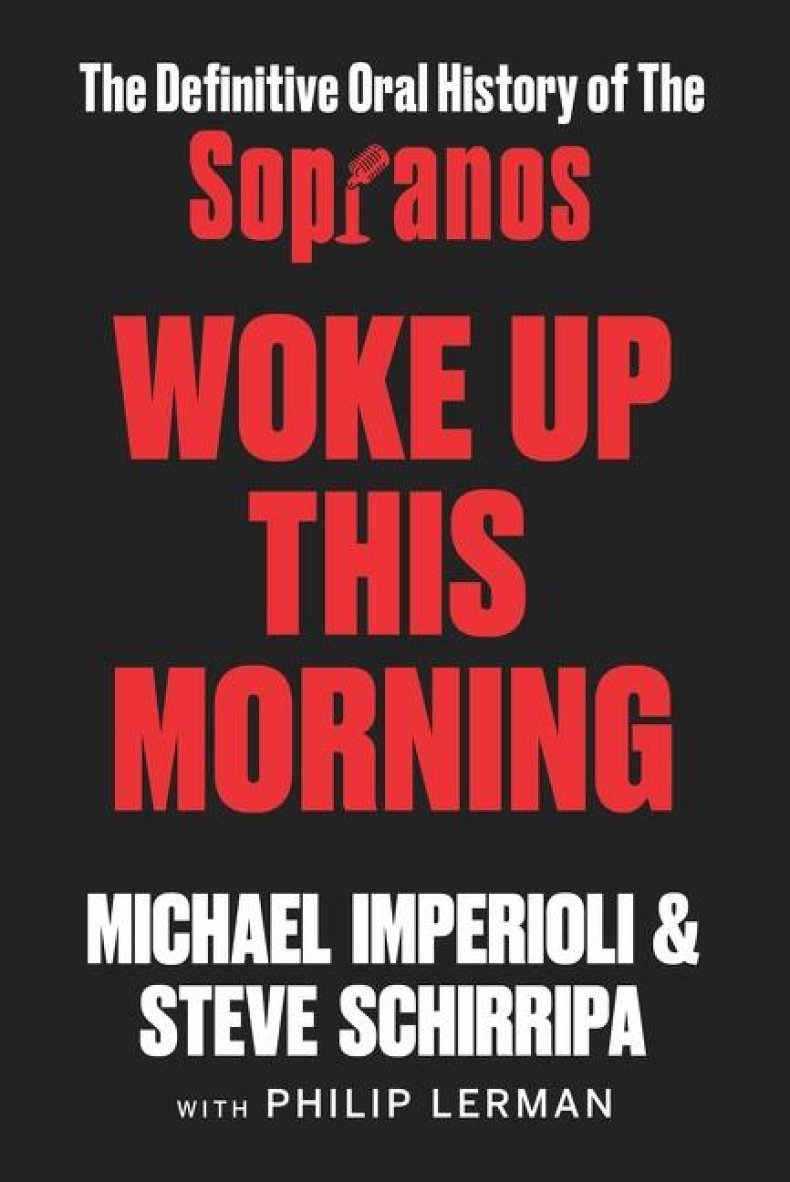 Q: How do you feel the sort of younger generations now still seem to have an appetite for the show? Like why does it resonate so strongly with people who maybe wouldn't have watched on the first time around?
MI: None of us could have ever predicted this in a million years. The introduction to the book talks about how about two and a half years ago, right around the 20th anniversary of the first airing of the first episode, I was shooting a pilot in Central Park and this kid from Scotland who was here on vacation, walked up to me, he was like 20 and showed me a tattoo of Christopher Moltisanti on his leg.
I was like 'Whoa,' first of all, he was 20. He was from Scotland and he's got a tattoo you know. And right around that time I went on social media, on Instagram, it was the first time I was ever engaged in social media and I became aware of just how much this younger generation social media generation has embraced the show.
And it was one of the reasons we decided to do the podcast, because the podcast is really a new media that a lot of younger people are into. And I think it's just a testament to the quality of the show.
I can't put my finger on the formula. There was definitely magic that happened on The Sopranos that you know, lightning striking and this group of people come together at this point in time with this great material. I think it's just a testament to the quality of the show. I don't know how else to figure it out. I think it's amazing and makes me really happy.
SS: I think the show holds up every bit as well as it did. It could have been written yesterday besides the computers or cars, you know, maybe the phones the material holds up every bit as if it was written yesterday.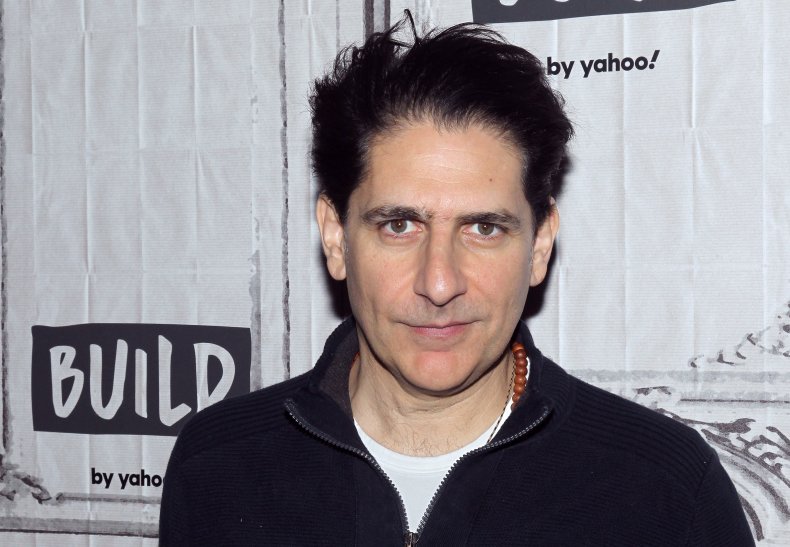 Q: And on that note, are there any like current shows that are on right now that in your opinion live up to The Sopranos?
MI: I don't know of anything. I'll be really honest. And this is very, kind of a little biased, I don't think anything will ever come close to The Sopranos. I'll be flat out honest with you. My favorite show—it's about to come on soon. I think for the third season is Afterlife.
Ricky Gervais is a friend of ours. He was a guest celebrity superfan on our podcast and visited the set of The Sopranos. He's someone I think is doing amazing things in television. He's one of my favorites.
SS: Brilliant. Afterlife is absolutely brilliant. And listen, there are some great shows. I mean, I don't watch them all. I watch what I watch, but there's some great stuff out there but I don't think it touches The Sopranos. And yeah, I'm biased, you know, we were part of it. But after watching it again and hopefully I'm a little smarter than I was 20 years ago, it is absolutely—I can't even imagine. I mean honestly.
Q: The podcast is coming to an end on December 20 and that episode is going to examine The Sopranos' cliffhanger ending. Many people are going to be excited about that. And I'm wondering if you're able to kind of give us a bit of a preview and on your takes about Tony's fate and what listeners can look forward to.
MI: Well we're going to have David Chase on for the finale and we're going to ask him some very direct questions, not just about the last episode, but about those last nine episodes last season seven as we call it, and what he was trying to do, and what was on his mind.
I've been going back and forth between anything Tony's dead and Tony's not, you know, but we're gonna get into it for sure. And that's for the finale.
SS: I think Tony Soprano was alive and well and living in New Jersey. That's what I think. Eating onion rings as we speak.
Q: With the release of The Many Saints of Newark, which Michael you narrate—how did that come about and what was it like? Getting back into the character Christopher for that and almost in this abstract way as the narrator, because as we know, he's already dead. Spoiler alert.
MI: I know that they tried a couple of ways to connect the series to the movie.
[The director] Alan Taylor talked about it, they shot something with Edie [Falco], as Carmela, maybe telling people a story about back in the day for The Many Saints of Newark basically, but it might have been a little distracting to see one of the characters from the series.
I'm not really sure why they didn't want to do it, or why they decided not to use it, but I imagine they wanted something a little more abstract, which was why you don't see Christopher you see a photo of him and his voice from beyond the grave, which is obviously very abstract and strange, but for me, it was really fun to play him not as we left him.
So now he's in hell apparently. What does that mean? He's the older well not necessarily chronologically, but something's different. Something's changed. He's not the Christopher we saw in the last in the "Kennedy and Heidi" episode. And what is that and that's what I tried to bring to it.
Q: If the timeline would have allowed in 'Many Saints' who do you think would have played a young Bobby?
SS: Who would have played the young Bobby? I don't know any fat kid!
MI: Cate Blanchett is very versatile...
SS: Christian Bale! He would have to put on 100 pounds to play the young Bobby Baccalieri!
"Woke Up This Morning: The Definitive Oral History of The Sopranos" is available at bookstores now.