'Sopranos' star Jamie-Lynn Sigler on new movie 'Mob Town' and Living With Multiple Sclerosis
Jamie-Lynn Sigler knows a thing or two about being Italian. From playing the daughter of a mob boss on the iconic television series The Sopranos to playing the wife of a mob boss in her most recent film Mob Town, Sigler is uniquely qualified to bring nuance to the role of Italian women.
The thing is, she's not Italian.
"I love the Italian community. I love that culture," Sigler told Newsweek Conversations. "As long as you keep hiring me, I'm happy to play Italian," the actress, whose background is a mix of Cuban, Greek, Romanian and Sephardic Jew, added.
And they do keep hiring her. In Mob Town, Sigler plays Josephine Barbara, the wife of mobster Joseph Barbara.
"It was such a fun opportunity. It's a piece of history that not many people know about, I didn't know about myself," Sigler said.
The film, directed by and starring Danny A. Abeckaser as Joseph Barbara, tells the real-life story of the infamous 1957 Apalachin meeting of mafia heads at the Barbara home. More than 100 members of the American mafia attended the meeting before local authorities got wind of the gathering and raided the Barbara compound.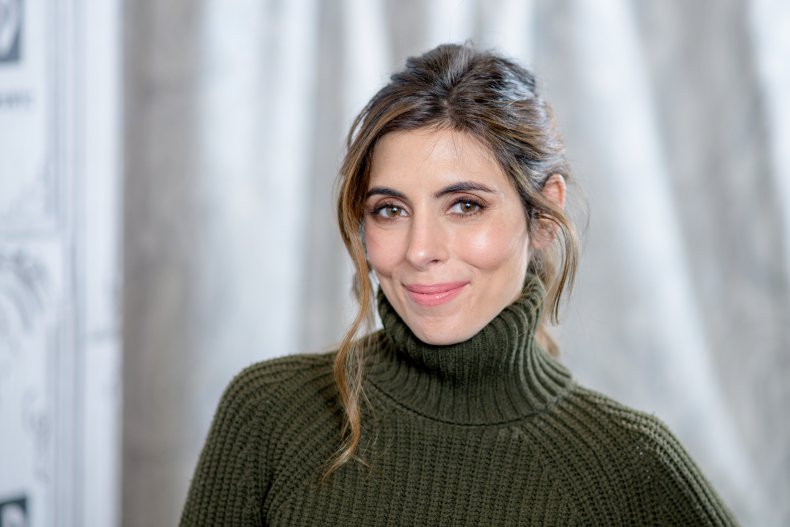 Though Sigler was working in musical theatre before The Sopranos, it was the groundbreaking show about mob boss Tony Soprano and his therapist that really put her on the map. She played Meadow, the eldest daughter of Soprano (played by the late James Gandolfini) and wife Carmela (played by Edie Falco).
Sigler told Newsweek that she feels the massive cultural impact of the show today more than ever before.
"I was so young [when it was airing], and it was so personal for me then, it was hard for me to see the grand view of it that everybody had," she said, adding that the show and the cast felt more like home than a massive TV hit. But now Sigler said she "can appreciate and understand the way The Sopranos made [fans] feel."
In 2016, Sigler revealed she was diagnosed with multiple sclerosis at age 20 while filming The Sopranos. However, the actress is quick to point out that MS isn't a death sentence, but rather just part of her life.
"People with MS, people with any disabilities, fall in love, have breakups, have jobs, have children, have families. You start to forget about that. MS, while I have to think about it for certain things, is not my life," Sigler said.
Mob Town is now available on video-on-demand, Digital, DVD and Blu-ray.
Watch the full interview with Jamie-Lynn Sigler on Newsweek Conversations.