Sorority Disbanded After Member Uses Black Students' Pics in 'Unattractiveness' Presentation
The Alpha Delta Pi sorority has been indefinitely disbanded from Methodist University in Fayetteville, North Carolina after a white sorority member used pictures of Black student football players in a presentation on features she considered "unattractive."
The sorority member reportedly used the images in a PowerPoint presentation shown last week at a sorority event, WRAL reported. She rated pictures of the Black football players from the university's 2019-2020 team in an attempt to be humorous.
She reportedly pointed out "big nostrils, dreadlocks and big lips" as physical features she considered unattractive. She also compared them to images of "attractive" white students.
Pictures of the presentation eventually leaked through social media. Gradually, Black students whose pictures were used and school administrators became aware of the incident.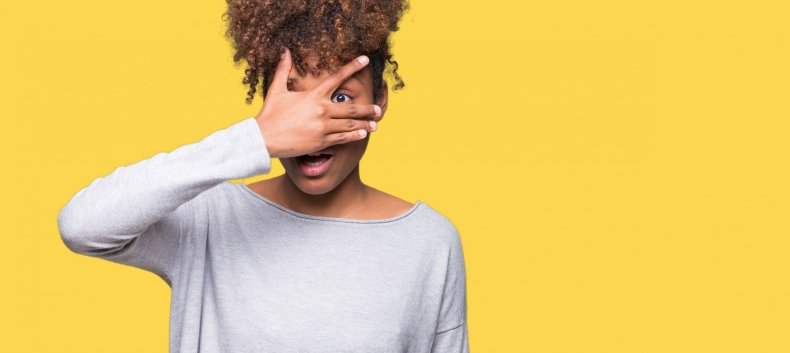 Ja-Quez Harrell, a Methodist senior and former football player at the university, had his picture used in the presentation. Someone sent him his image from the presentation the day after it occurred.
"My first reaction, other than pure rage, was confusion," he told The Fayetteville Observer. "What is this? Why is it deemed funny? What was the reasoning? Who else was a part of this? ... With everybody that was there, how come nobody stopped it?"
Beth Wright, a spokeswoman for the sorority's national headquarters, said her group has suspended the membership of the offending student. Her group has also suspended the membership of the university's sorority chapter.
"Alpha Delta Pi was outraged and deeply saddened to learn of the racist behavior of a member of our Theta Epsilon chapter at Methodist University," Wright wrote the Observer. "Her actions directly contradict the values of Alpha Delta Pi."
"Racism has no place in our sisterhood," Wright continued, "and we will continue to work for inclusive spaces and restorative justice in our chapters, on our campuses and in our communities."
Wright said the national organization is speaking to the university chapter's members to learn more about what happened. Wright also said the organization would provide support to those who had been harmed through the presentation.
The university has launched an investigation. It has disbanded the sorority indefinitely until the investigation has concluded.
In a September 21 statement that didn't mention the specific incident, the university's President Stanley Wearden and its Chief Diversity Officer Quincy Mallot urged students to "support Racial Healing on our campus" by attending on-campus events to be announced in the coming week.
Methodist is a private university with about 2,000 students. The university's spokesman Brad Johnson said that the university is 42.4 percent white and 20 percent Black.
Newsweek contacted Methodist University for comment.