Sorry State: Maine Has Never Made the NCAA Men's Basketball Tournament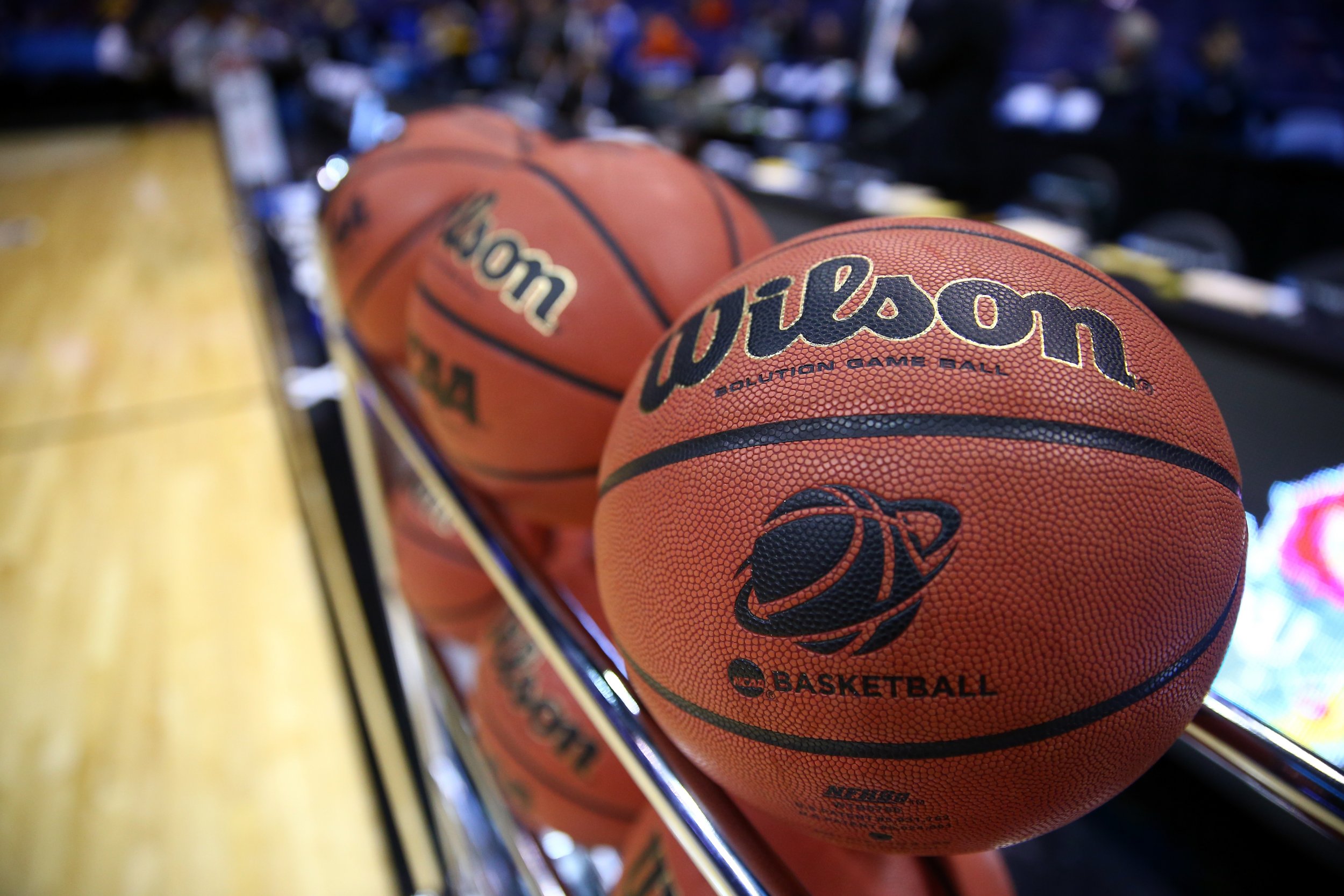 "Hope is a good thing, maybe the best of things, and no good thing ever dies" –Andy Dufresne, escaped inmate, Shawshank State Prison
In the shadows of the lighthouses from Quoddy Head to Kittery, outside the lumber mills from Presque Isle to Millinocket, hope springs eternal in the state of Maine. Hope that one day this majestic state, this land of scenic harbors, of sylvan mysteries, of —yes—basketball-crazed denizens, will experience March Madness. For themselves.
"It would be great, there's no question about it," says Ted Woodward, the men's basketball coach at the University of Maine, the only Division I institution (and hence, the only school eligible for participation in the NCAA tournament) in the state. "We've had years where we've had a chance to break through, but we just haven't done it yet."
Not yet. The NCAA men's basketball tournament began in 1939 with a field of eight schools and has since expanded to 68. It has been staged every year without interruption, even during World War II. It has become a national obsession –the first Thursday of the tournament, when games tip off at 12:15 p.m., is a de facto holiday for many now that games are live-streamed on the web--- and every state, at some point in these 75 years of play, has been represented. With the exception of two: Alaska, which has no Division I schools, and Maine.
It is almost too cruel. Maine, which every morning welcomes the sun before every other state and every year welcomes spring time after the other contiguous 47, has never hosted an NCAA tournament game, has never had its team play one.
Mainers, better than most, understand delayed gratification (this writer once happened upon a hand-painted sign Down East that read, "Will Summer Ever Come?"…in mid-July) but at what point does grim hope yield to surrender?
"There's a feeling of resignation, that we're not good enough" says Portland Press Herald sports columnist Steve Solloway, who emigrated from New York to Maine in 1975, and is thus deemed an outsider. "Every March I write a column with the theme, 'What Division I school are you adopting this year?'"
Maine, which itself is nearly the size of the other five New England states combined, is an anomaly. The only monosyllabic state. The only state that borders just one other state (New Hampshire). Tucked into the far northeastern corner of the map, Maine harbors 3,166 islands and more coastline than California. And yet it is an afterthought, historically so. Despite its location so close to the epicenter of the American Revolution, Maine did not join the Union until 1820.
As inaccessible as touchstones such as statehood and an NCAA invite have been to Maine, the University of Maine is nearly as inaccessible to outsiders. "To begin with, it's a three-hour drive from Orono just to the border of New Hampshire," says Cindy Blodgett, the most decorated basketball player the Pine Tree State has ever produced. "And the basketball teams, men and women, bus to nearly every game."
Mike Brey, now the basketball coach at Notre Dame, vividly recalls a game in Maine in which he partook in 1998 as the coach at Delaware. A blizzard had blanketed the state and knocked out power in most homes by the time Brey's Delaware team pulled into Bangor, normally a 15-minute ride from the Maine campus. Local roads were inaccessible as authorities advised people not to drive.
"We had no idea if we were going to play," says Brey, "and then an official at Maine called us. He told us the game would be played at the Penobscot Job Corps Training Center, essentially a middle-school gym. Then he asked us if we could send our bus up to Orono to pick up his team."
The contest, which Brey fondly refers to as "The State of Emergency Classic," was played before perhaps two dozen people. There was a stage at one end of the gym, where Brey spotted lads playing ping-pong. One side of the gym was flanked by a cement wall. "I stood up at one point and when I turned around two kids were in my seat," Brey recalls. "Never experienced anything like it. But you know what? We won the game and it was a key win for us. We made the NCAA tournament that year."
Always, it's someone else.
Weather is always a factor during basketball (okay, hockey) season in Maine, but it need not be a detriment. Blodgett, who in the mid-1990s led the Black Bears to their first four NCAA women's tournament appearances while leading the NCAA in scoring as a freshman and sophomore, recalls playing on her driveway in Clinton in the harshest of winter weather. "My parents' rule was that I had to check in with them every hour," she says Blodgett, "because I had a tendency to get frostbite on my cheeks."
Blodgett's prowess was legendary. Before she even donned a Black Bear uniform two biographies were written on the homegrown hoopster, one by Tabitha King. You may have heard of her husband, Stephen. "The Kings are down-to-earth people and they were U. Maine grads," says Blodgett. "They were regulars at our games."
Who wasn't? The Black Bears of Cindy Blodgett and coach Joanne Palombo-McCallie, now the head coach at Duke, regularly outdrew the men's hockey team. And this in an era when the skaters won two NCAA championships.
"We were knocked out of the NCAA tournament in the first round all four years," says Blodgett, "but we gave the state some hope. And the year after I graduated, we did win our first-round game against Stanford." That 60-58 victory in 1999 remains the only NCAA tournament victory, men's or women's, in Black Bear history.
Oh, there have been near-misses. Former coach John Giannini, now at La Salle, led the Black Bears to a 24-7 season in 2000 with a guard whose name seemed lifted straight from a Dan Jenkins novel: Huggy Dye. But Maine lost in the conference tournament and Dye was later dismissed from the team for allegedly assaulting his girlfriend.
In 1994, Maine played Drexel for the North Atlantic Conference championship with the winner to receive an automatic NCAA tournament berth. The Black Bears' senior star, six-foot-six forward Francois Bouchard—how did he not play hockey?—of Old Orchard Beach, was elbowed in the eye late in the game. Bouchard exited the court with blood streaming down his face as the Black Bears, who have not hosted a conference tournament game since (they now play in the America East), fell 86-78.
When you phone Bouchard to inquire about the incident, when you inform him that you are writing a story on the history of hoops in Maine, he replies, "Who are you to write this?"
"Mainers take their sports, and everything else, very seriously," say Solloway, the Press Herald columnist.
Bouchard was a Maine-stay, a Division I caliber player who chose to remain in-state. So was Brian Andre, a six-foot-nine giant who led tiny Valley High School in Bingham to a state-record 101 wins in the late 90s, but was unable to take the Black Bears across the March Madness threshold.
Garet Beal is also a Maine-stay, and he hopes to be that person. "Pretty much every day I think about it," says Beal, a six-five swingman who just finished his freshman season with the Black Bears. "That's why I go to the gym every day."
If Stephen King were ever to pen a novel about a homegrown male Maine basketball hero, he would need not stray far from Beal's bio. Garet was born and raised on Beal's Island, a sublime haven Down East that is nearer Nova Scotia than Portland (Maine, that is). His house is flanked by homes owned by two aunts, while his uncle lives across the street. His grandmother lives a minute away.
"A good portion of the island are Beals," says Beal, whose bedroom window allows him to gaze out upon the Atlantic Ocean.
Beals have inhabited Beal's Island for as long as anyone can remember, none more famously than Garet's Civil War-era ancestor, Barnabas Coffin "Tall Barney" Beal. His height was estimated at anywhere between six-foot-six and seven-feet tall. "Stories of Tall Barney's feats of strength included him knocking out a horse with a single punch," reads an account in the Bangor Daily News.
Alas, Barnabas preceded the invention of basketball. More recent history shows a lineage of tall Beals with a penchant for playing basketball. A year ago Garet averaged 34 points per game for Jonesport-Beals High School, a school whose senior class had an enrollment of 17 students. He broke both the school's career scoring record and, by accumulating 55 points in less than three quarters of one contest, the single-game scoring record. Both marks had been held by Garet's father, Lindell, who stood six-foot-nine.
Lindell Beal, a lobsterman, passed away two summers ago in his sleep at the age of 43.
If you peruse last year's Parade High School All-American list of 40 players, you will spot some familiar names. There's Jabari Parker, now at Duke, and Andrew Wiggins, who plays for Kansas. Both are expected to declare for the NBA draft this summer and be chosen amongst the first four picks. Also on that list: Garet Beal. "Honestly, it was surreal more than anything, seeing my name with theirs," he says.
Beal is of their class, if he's not exactly in their class. But so what? Duke and Kansas have won multiple national championships in the past quarter-century. Maine still awaits its first NCAA tournament game. And if Garet Beal could somehow help the Black Bears achieve that goal, well, he'd take his place alongside Stephen King, Cindy Blodgett and Andy Dufresne as a Maine legend.
"I have so much pride being from Maine," Beal says. "I think about it every time I put on my jersey and see the word on front. If I could do this for my home state, it would be a dream come true."
Impossible? You do remember how Andy Dufresne escaped, don't you? All it took was perseverance and a solid plan. And it couldn't hurt if Beal maybe put a poster of Rita Hayworth up in his dorm room.