Sorry Trump: Barack Obama Seen by More Americans As Best President of Their Lifetime
It's been more than a year and a half since Barack Obama left office—but he's still very much in the public's mind. They have voted him among the best presidents of their lifetime in a new poll.
A survey from the Pew Research Center found that 44 percent of Americans believed Obama was the best or second-best president of their lifetime, while 33 percent named Bill Clinton and 32 percent came out in support of Ronald Reagan.
The poll, conducted from June 5-12, surveyed 2002 adults from the U.S. and asked them who they thought had been the best president in their lifetime.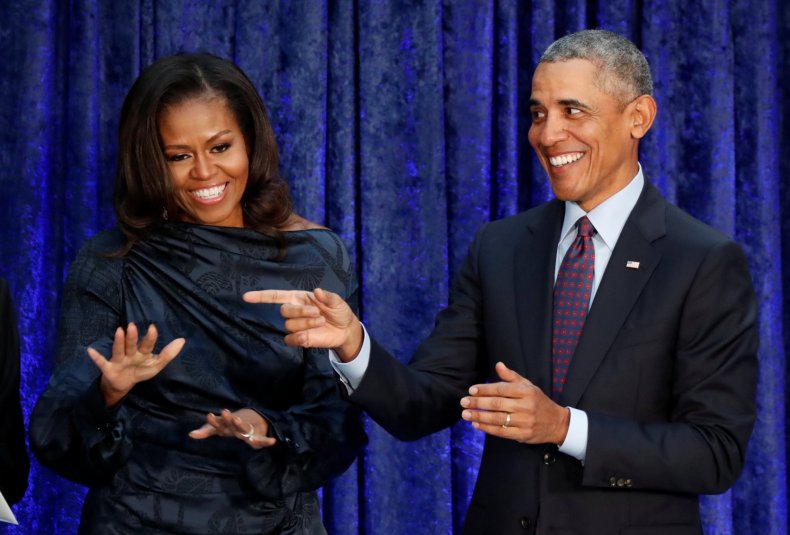 And it appears Obama's popularity has grown since he left office, with a similar survey conducted in 2011 finding that just 20 percent of people cited Obama as in their list of best presidents of their lifetime, with a far greater share (49 percent) naming Clinton as their best president.
Indeed, while Obama's popularity appears to have doubled since 2011 (from 20 percent to more than 40 percent naming him among the best presidents) among general respondents, even Republican support for the former president appears to have increased. Some 13 percent (up from 5 percent in 2011) named him among the best presidents in their lifetime.
Obama's popularity in the poll comes in contrast to that of incumbent President Donald Trump, with just 19 percent of Americans finding him either the best or second-best president of their lifetime, although this number climbs among Republicans, with 40 percent naming Trump as among the best presidents.
No doubt Trump will not be pleased with the results of the poll, having previously boasted his polling numbers were better than Obama's, citing a poll released in May that showed 51 percent of likely U.S. voters approved of his job performance, while 49 percent disapproved.
"We just had a poll, 51 or 52, which came out, you know, very nicely," Trump said of a Rasmussen Reports poll.
"Then I turn on like, you know, one of the networks and I see, 'Donald Trump, who's not very popular…' I'm saying, 'What are you talking about?'" Trump continued. "In fact, you saw the poll came out that I'm above Obama."
"I'm above Obama," Trump repeated at the time.
The recent poll results were released as President trump was on a European tour that included a two-day NATO summit, a visit to the U.K. to meet with British Prime Minister Theresa May and have an audience with the Queen, followed next week by a meeting with Russian President Vladimir Putin in Helsinki.