'Sorry World' Sign Put Up Outside Boris Johnson's Home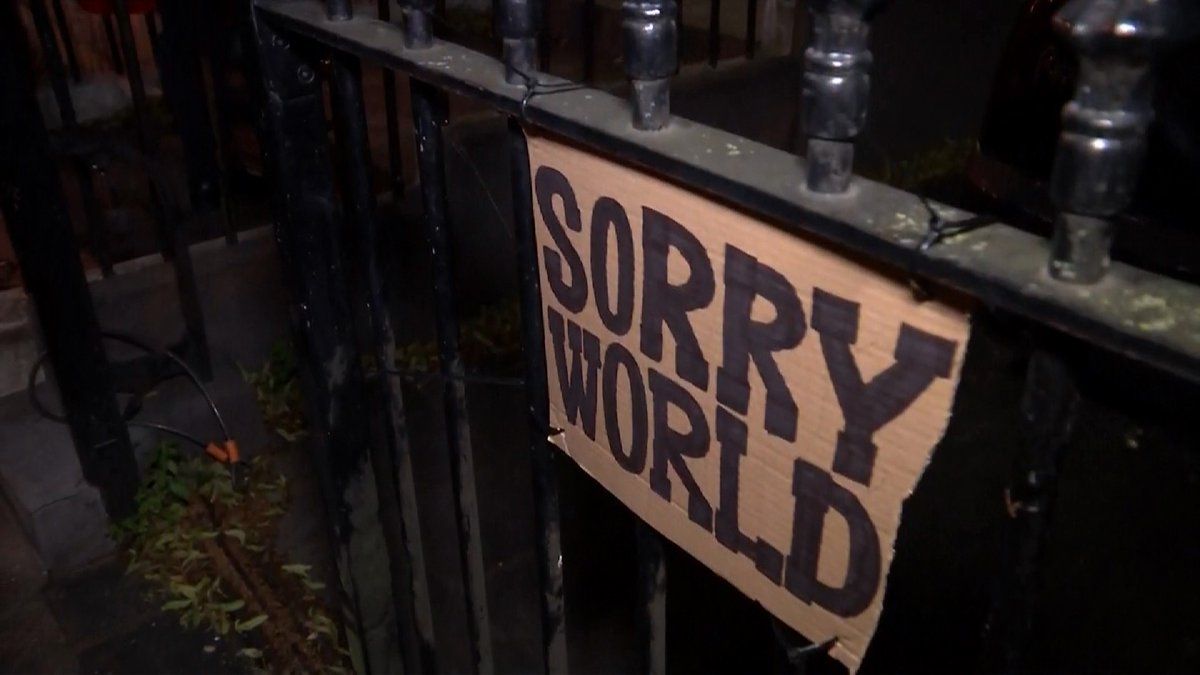 On Wednesday, Prime Minister Theresa May appointed former mayor of London Boris Johnson the country's new foreign secretary - but not everyone seems to be pleased about the news. An anonymous member of the public has since tied a cardboard sign outside the gates to Johnson's north London home, which read "Sorry World" in large black letters.
Sky News captured the sign on camera, as a journalist challenged the former mayor outside his home, asking whether he planned to apologize for his offensive comments about senior foreign politicians.
"You've got a few people to apologize to? President Obama for example?"
Less than a month ago, Johnson said that the U.S. president's "part-Kenyan" heritage had something to do with his "ancestral dislike of the British Empire."
"Look, as I've said, the United States of America will be at the front of the queue," Johnson replied to the journalist on Wednesday before going back into his house.
Johnson has made a series of other ill-judged comments in the past. In November 2007, he compared U.S. presidential hopeful Hillary Clinton to a "sadistic nurse in a mental hospital." In 2005, he undermined the power of China on the international stage. "We do not need to fear the Chinese," he said. "China will not dominate the globe. We do not need to teach babies Mandarin."
Today, German foreign minister Frank-Walter Steinmeier called Johnson an "irresponsible politician."