'A Sound I'll Never Forget': Hero Nashville Cops Recall Moments Before and After Blast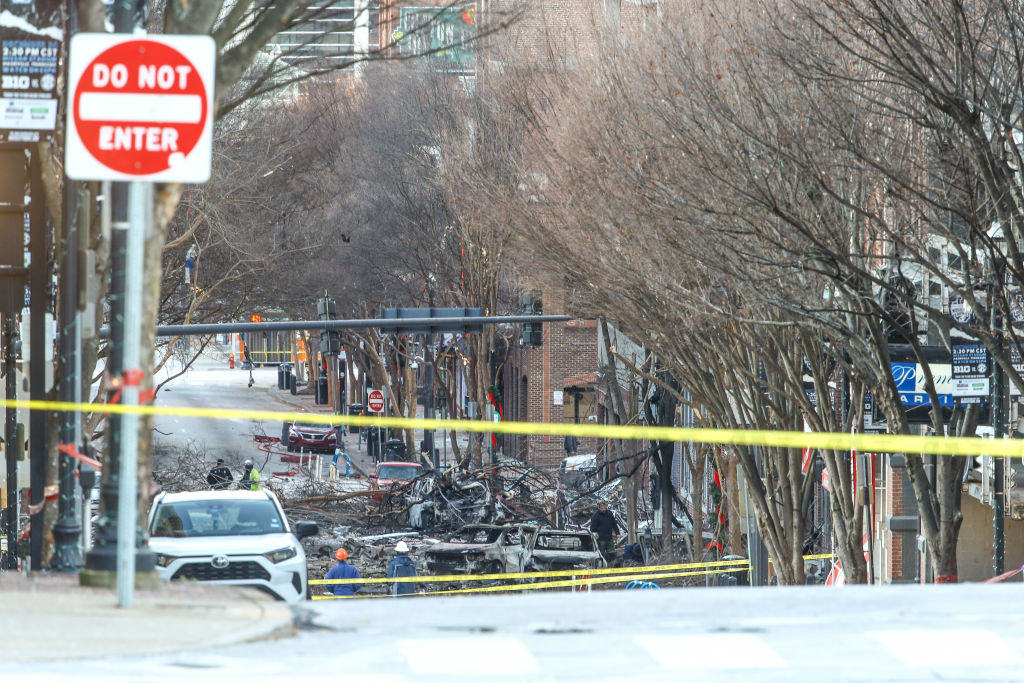 During a Sunday press conference, Officer Amanda Topping, one of the police responders who went to the scene in Nashville just before a Christmas morning explosion there, described the recording warning that the blast was imminent as unforgettable.
Six police officers form the Metropolitan Nashville Police Department responded to the scene, where a recreational vehicle (RV) later exploded around 6:30 a.m. on Friday, after they received a call about shots fired in the area. Although it's unclear whether any bullets were actually fired, the blast—which is believed to have been "intentional"—damaged more than 40 buildings. Three people were hospitalized and released following treatment.
At the press briefing Sunday, five of the six officers recounted what occurred in the minutes before and after the blast. Topping said her wife had called her after police received what she described as an "odd call." The officer then responded to the area of Second Avenue and Commerce Street, hearing a recording that warned people in the area to evacuate.
"That's a sound I'll never forget," Topping said.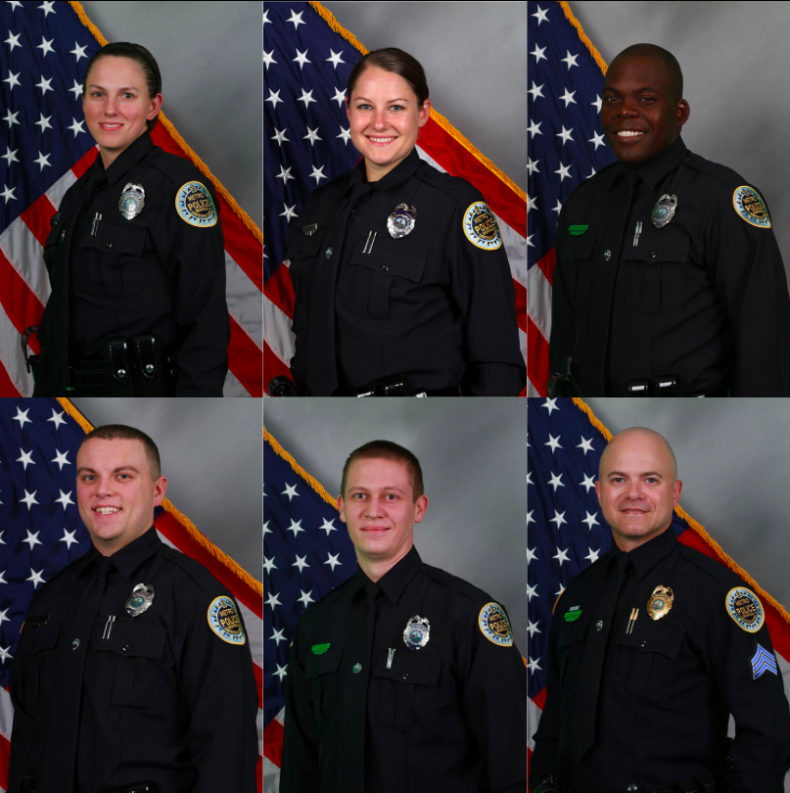 Officer Brenna Hosey, another of the first responders suggested that the recorded message was bizarre. "Is this really what we're hearing right now," Hosey said she recalled thinking.
A song played at one point alongside the recorded warning.
In addition to Topping and Hosey, Officers Tyler Luellen, Michael Sipos and James Wells and Sergeant Timothy Miller were first responders to the scene.
"Officers responded to a shots fired call. Unknowing anything else at the time, they began hearing announcements that something was about to detonate coming from an RV," Chief John Drake said at the press event.
"Immediately they didn't think about their own lives, they didn't think about protecting themselves, they thought about the citizens of Nashville that protected them. They went about knocking on doors, and had they not made their efforts, we'd be talking about the tragedy of people and lives lost," he said.
Following the press conference, Drake joined the first responders in a group hug. The police department shared an image of the hug on Twitter, describing it as "emotional."
Anthony Quinn Warner, 63, has been identified as a person of interest in the Christmas morning bombing. Officers and federal agents have investigated his home over the weekend, and sources told Newsweek that they planned to take a swab from his mother. They will test this sample against possible human tissue remains found in the blast area.
"We don't have any additional information to provide at this time," the FBI told Newsweek in an email on Sunday when asked for details about Warner and possible motivations for the bombing. The MNPD did not immediately respond to a request for additional comment.
Nashville Mayor John Cooper suggested in an interview Sunday that an AT&T building in the area was possibly the target. AT&T service was temporarily disrupted following the blast.
"To all of us locally, it feels like there has to be some connection with the AT&T facility and the site of the bombing. You know, and that's a bit of just local insight, because it's got to have something to do with the infrastructure," Cooper told CBS News' Face the Nation.