Chris Cornell, Dead at 52, Was the Seattle Scene's True Rock Star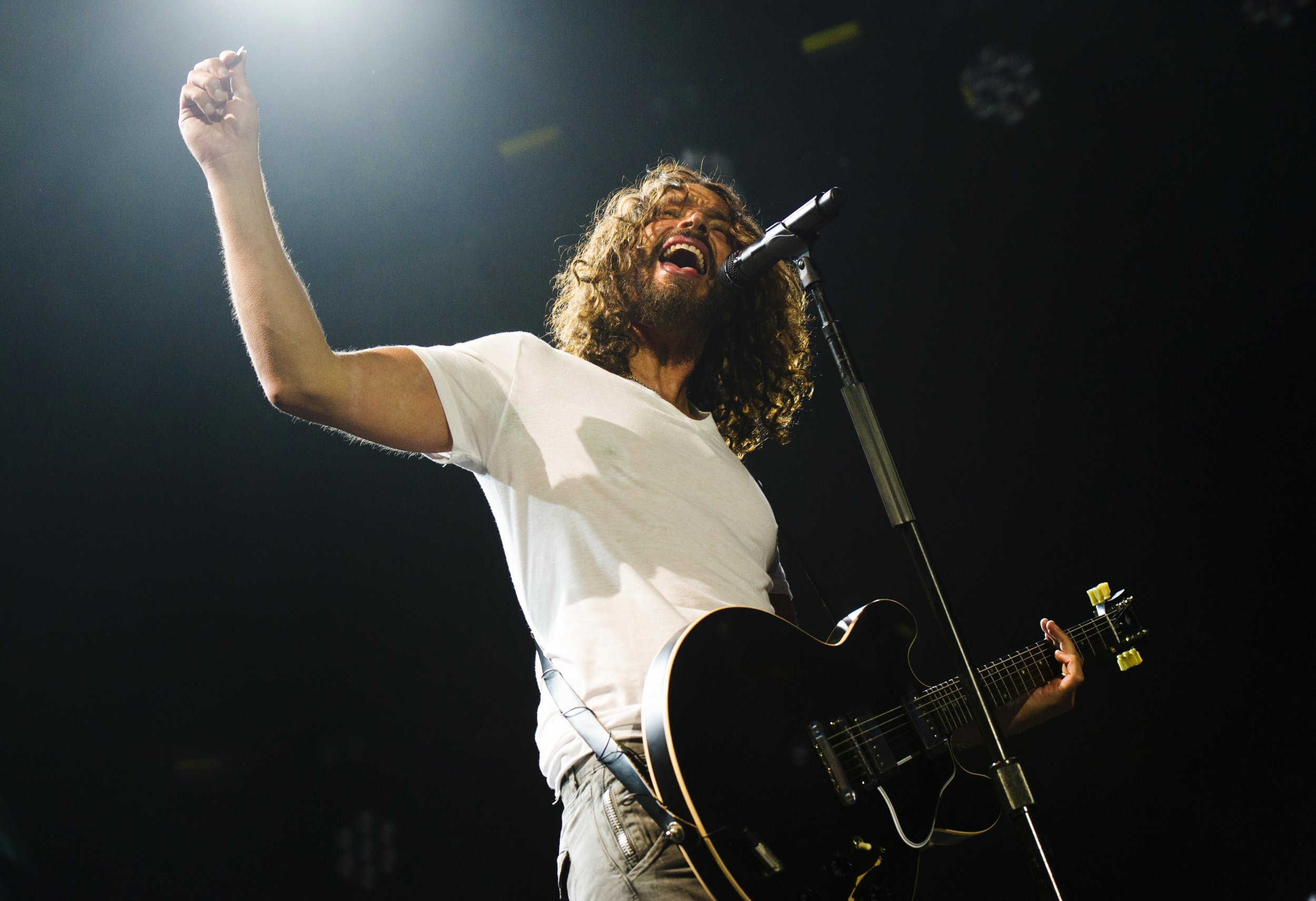 Chris Cornell, the howling voice behind grunge pioneer Soundgarden, died Wednesday night after the band performed in Detroit. The Seattle native was 52.
The body of the band's lead singer was found on a bathroom floor in the MGM Grand Detroit hotel. Hours earlier, Soundgarden had performed at the historic Fox Theatre. Police are investigating Cornell's death as a suicide, as a spokesman told the Associated Press that "there were basic things observed at the scene."
Related: Chris Cornell on split from Soundgarden and why flying solo made him even more self-conscious (1999)
Soundgarden, which was formed in 1984 by Cornell, guitarist Kim Thayil and bassist Hiro Yamamoto, was the third most prominent band to emerge from Seattle's grunge scene, behind Nirvana and Pearl Jam. Soundgarden was always the Ken Norton to Nirvana and Pearl Jam's Ali-Frazier battle for flannel supremacy. While the band never hijacked the zeitgeist in the manner its Pacific Northwest brethren did—few bands do—it was immensely successful. Its 1994 album, Superunknown, hit No. 1 on the Billboard charts, won a Grammy Award and is certified five times platinum (5 million records sold).
With his flowing mane of brown hair, his unmistakably volcanic voice and his charismatic stage presence, Cornell in many ways looked and sounded more like a rock star than either Nirvana's Kurt Cobain or Pearl Jam's Eddie Vedder. He was a truly gifted vocalist with four-octave range, closer in artistic makeup to Freddie Mercury of Queen than to anyone from the Sub Pop records scene.
Cornell's breakthrough moment occurred in 1991, when he formed a one-off band with then-unknown members of Pearl Jam called Temple of the Dog. The band was created in tribute to Cornell's late friend Andrew Wood, the lead singer of Mother Love Bone, who died of a heroin overdose. Temple of the Dog released a single, "Hunger Strike," written by Cornell, that featured himself and Vedder on vocals. The power of the song rests partly in the magnificent contrast between Vedder's murky sounds and Cornell's wailing cries, tantamount to a primal scream. It reached No. 4 on the Billboard charts, thanks to heavy airplay on MTV.
Soundgarden disbanded in 1997, and by 2001 Cornell had formed Audioslave, recruiting Rage Against the Machine guitarist Tom Morello to ride shotgun. Audioslave had moderate success, but never approached the impact either of those two bands had in the '90s.
Cornell battled depression and drug problems at an early age. In 1994, he told Rolling Stone he was "a daily drug user at age 13" but had quit by the following year. He had also been a "pioneer," as he once told The Guardian, in the use of the opiate OxyContin. Soundgarden, which disbanded in 1997 but reunited in 2010, sold more than 10 million albums.