South Africa at a Discount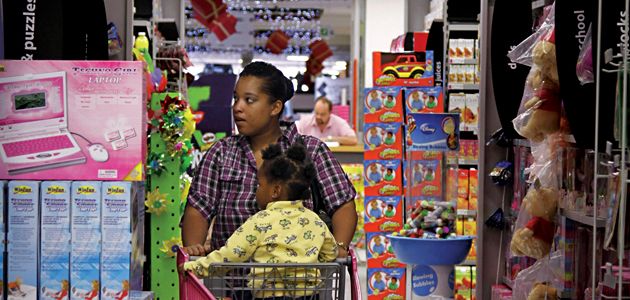 Save money, live better—in Africa? The news that Walmart was buying a $2 billion controlling stake in South African retailer Massmart sparked the usual round of threats and protests. South Africa's powerful un-ions threatened to strike, a move that's believed to have downsized the Arkansas-based company's desire to buy Massmart outright.
But some of the usual suspicions may be unfounded. While Walmart is pilloried in America for destroying mom-and-pop retailers, that isn't necessarily the case overseas. Walmart operates in at least eight developing nations, and there's little evidence it has wiped out local shopkeepers. In most of those countries the retailer actually appeals to an upscale crowd looking for the cachet of an international brand. Also, in many developing nations, customers have no choice but to shop locally—often within walking distance of their homes. Few own cars, and roads are too poor, traffic too terrible, or gasoline too expensive to make a big-box retail model effective. And trying to open many smaller outlets in crowded urban environments makes it harder for Walmart to keep costs down. That leaves plenty of opportunity for Mom and Pop to stay in business.