South Africa: President Jacob Zuma Urged to Report Corrupt Politicians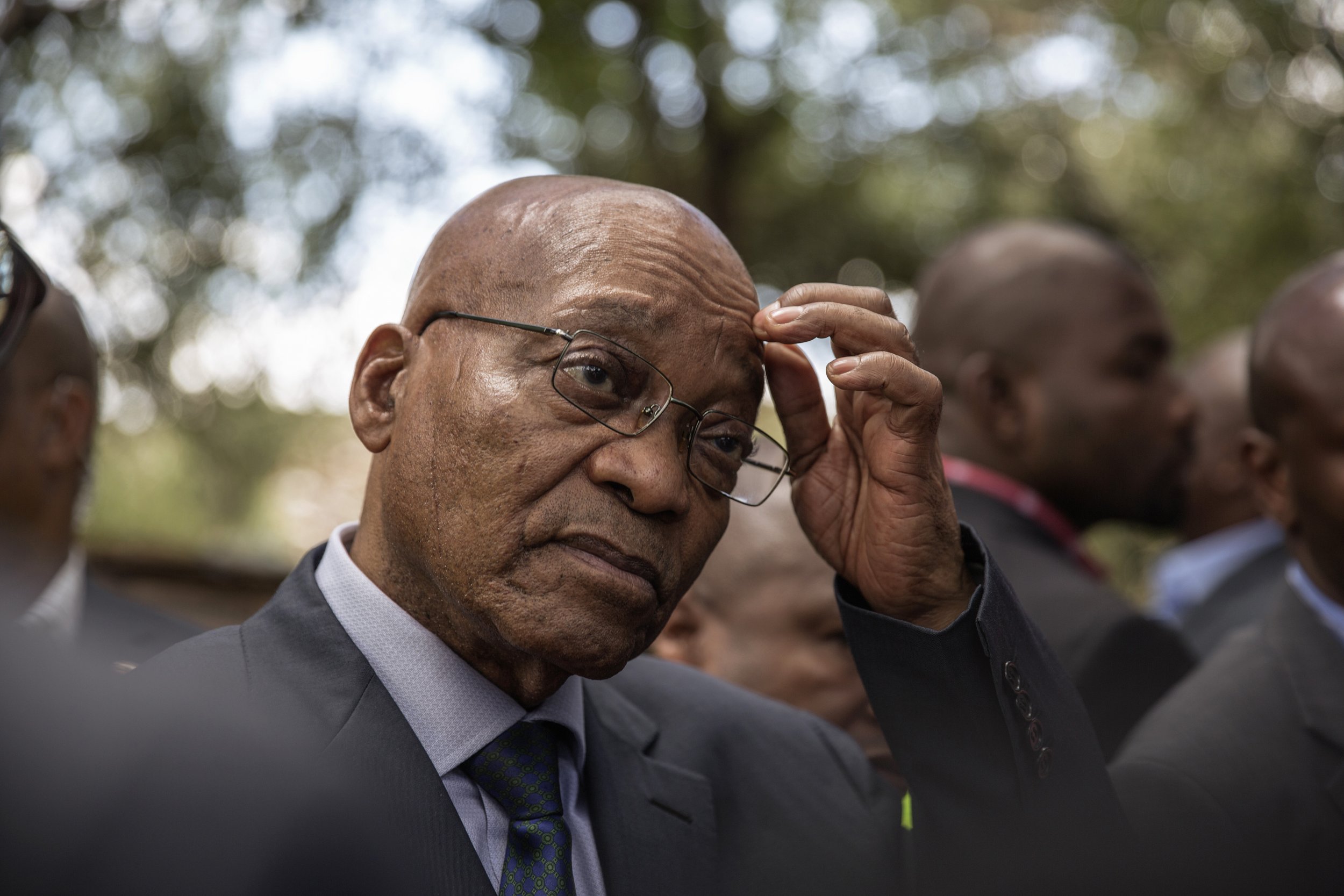 South African opposition parties have urged President Jacob Zuma to report corrupt members of his government to the police.
Zuma has been under fire from both inside and outside his own party in recent weeks. The country's former public protector released a report November 2 calling for a judicial inquiry after allegations that the Guptas, a wealthy business family, were exerting undue political influence.
Speaking to supporters in his home province of KwaZulu-Natal, eastern South Africa, on Friday, Zuma said he was aware of those who were corrupt in his government. "I know they are stealing. I'm just watching them. I know them," Zuma said in Zulu, according to local media cited by Reuters.
The main opposition Democratic Alliance issued a statement Sunday calling on Zuma to report corrupt members of government to the police, saying that his failure to do so made him an "accessory to crime."
"It is irresponsible and illegal for the president of the country to sit on information that relates to corruption and to not take this information to those empowered to investigate and prosecute," read the statement.
The Economic Freedom Fighters (EFF), the country's third-biggest political party, also called upon Zuma to report those guilty of corruption and looting state coffers. "Our law is very clear that if you are aware of crime you must report it," said the EFF statement. The party threatened to lay charges against Zuma should he fail to report the individuals in question.
The public protector report, authored by Thuli Madonsela, was the culmination of a long line of scandals involving Zuma. Madonsela investigated the ties between Zuma and the Guptas after the country's deputy finance minister, Mcebisi Jonas, alleged in March that the Guptas had offered him a promotion to the post of finance minister while the previous incumbent, Nhlanhla Nene, still held the position.
The Guptas have denied all allegations of seeking political influence, and have said they plan to divest of their South African businesses by the end of 2016.
Besides the so-called 'state capture' report, Zuma has been embroiled in other controversies. South Africa's highest court said in March that he had failed to uphold the constitution by not paying back state funds used to improve his residence at Nkandla. Zuma has since repaid 7.81 million rand ($543,000).
The president is also challenging the reinstatement of hundreds of charges of corruption against him. These charges were dropped in 2009, but the high court in the capital Pretoria ruled in June that they could be reinstated.
The scandals have led to members of the African National Congress (ANC) distancing themselves from Zuma. ANC Chief Whip Jackson Mthembu said in October that the party's entire leadership should resign, while Winnie Madikizela-Mandela—former wife of the late Nelson Mandela—said in September that the ANC required a "whole layer of fresh leadership."