South African Opposition Seeks Criminal Charges Over 94 Patient Deaths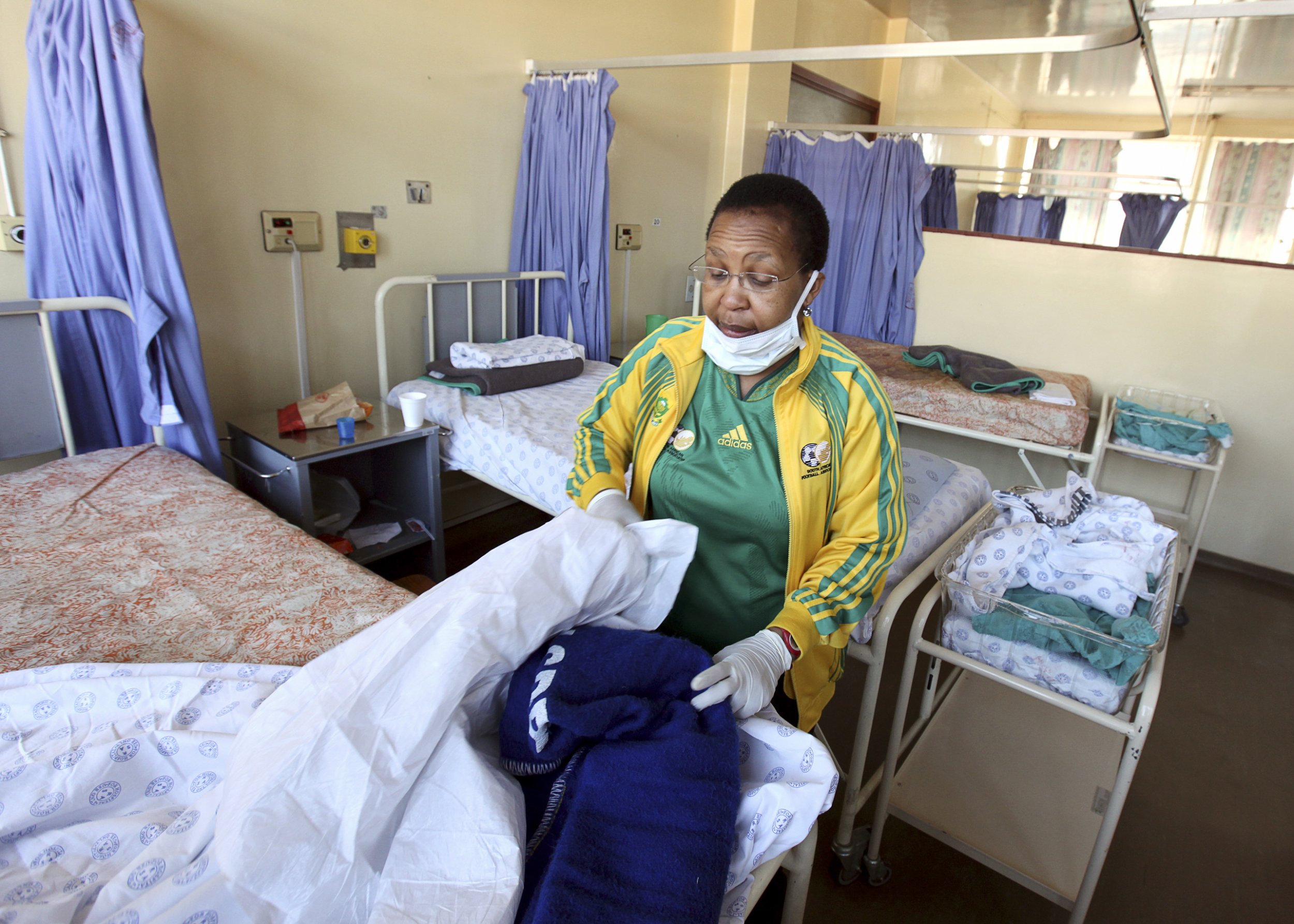 A South African political party has threatened to lay criminal charges against a provincial health minister after a report found that 94 mentally ill patients died from starvation, dehydration and diarrhea under her watch.
South Africa's health ombudsman released the report on Wednesday into the transfer of 1,900 patients from a professional care institution to unlicensed and ill-prepared NGOs in a cost-saving exercise in the northern Gauteng province.
Ombudsman Malegapuru Makgoba described the transfer of the patients as "chaotic" and a "total shamble[s]," which resulted in 94 deaths between March-December 2016. Only one of the deceased patients died due to their mental illness.
Makgoba said that all patients died in "unlawful circumstances" and blamed the Gauteng provincial government, particularly its health minister Qedani Mahlangu, for the tragedy. Mahlangu resigned from her post on Wednesday following the report's publication.
In a statement, the Economic Freedom Fighters (EFF)—South Africa's third-biggest political party—said Mahlangu should "hand herself over to the nearest police station for murder and negligence," and also called on Gauteng Premier David Makhura to step down. The report urged law enforcement authorities to follow up on the deaths.
The youth league of the governing African National Congress (ANC) has also threatened to lay charges against Mahlangu, a fellow ANC member, the BBC reported.
Mahlanga had claimed on September 13, 2016, that 36 patients had died, but the report found that 77 had already died by that time. The report found that the transfer of patients from the Life Esidimeni health institution had been done in a "rush," and that the NGOs that received the patients had "no culture of primary mental health care."
One of the worst health scandals since the ANC came to power in 1994, the incident is particularly damaging for a party that has characterized itself as the defender of the poor.
South African President Jacob Zuma has not publicly commented on the report.