South Africa: Police Arrest Four in Taxi Rape Gang Probe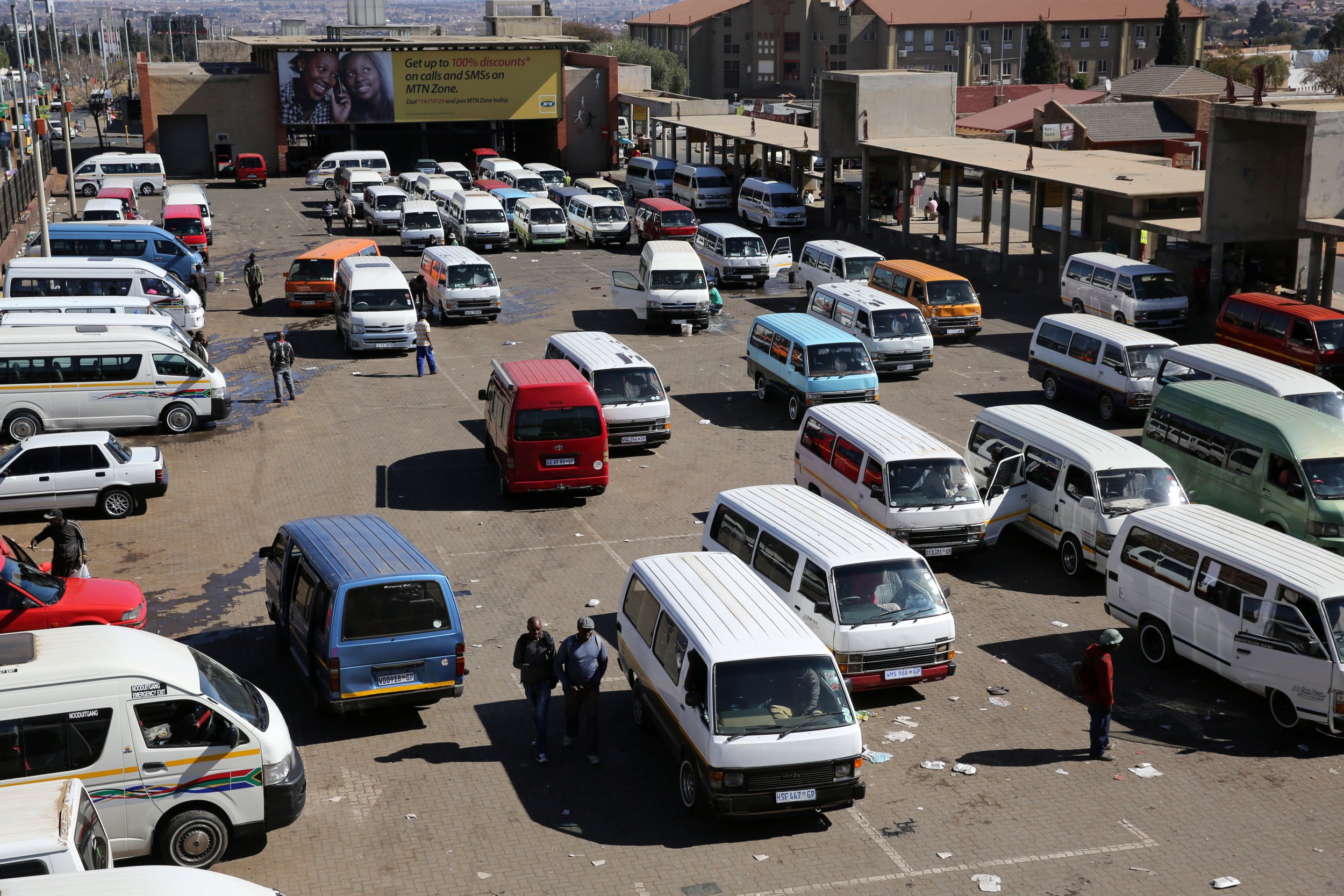 South African police have arrested four people in relation to a fake taxi ring in Johannesburg, where gang members pose as taxi drivers before robbing and raping victims.
Officials said that two of the suspects, both men, were directly linked to the case, while the other two were at the same address. "We are now waiting for an identity parade to be organized and the suspects will appear in court next week," said provincial police minister Sizakele Nkosi-Malebane, the BBC reported.
Several of the gang's victims have spoken out. One woman told South African newspaper The Sowetan on Friday that she hailed a white Toyota Quantum on the morning of March 14 in the Robertsham suburb of Johannesburg, to take her to work in Booysens, a suburb of Pretoria.
The woman said that there were two men and a driver in the vehicle. The driver took her to another part of Johannesburg and the men produced guns. The victim said that, during the 90-minute drive, she was not able to see where she was going; the gang asked for her bank card and pin code. When the car finally stopped in Soweto, a Johannesburg township, the woman said she was beaten and raped in a bush before being dumped.
Another Johannesburg woman told Eyewitness News that she boarded a taxi on Sunday morning with her 10-year-old son. The three men inside the vehicle held her at gunpoint and forced her to give up her bank card and pin number.
The woman said her son was forced to lie on the floor of the taxi while she was raped on the back seat. The incident lasted four hours. "The whole time I was there praying that they wouldn't even touch him," the woman said.
South Africa has one of the highest incidences of reported rape anywhere in the world. The South African Police Service said that 42,596 rapes were reported between April 1, 2015 and March 31, 2016, according to fact-checking site Africa Check.
Police have warned female passengers to be cautious in boarding taxis and travel in groups. But some have criticized the lack of response; the Economic Freedom Fighters, South Africa's third-largest political party, said that the African National Congress government must make it their "number one priority" to address violence against women.