South African Court Lifts Ban on Domestic Rhino Trade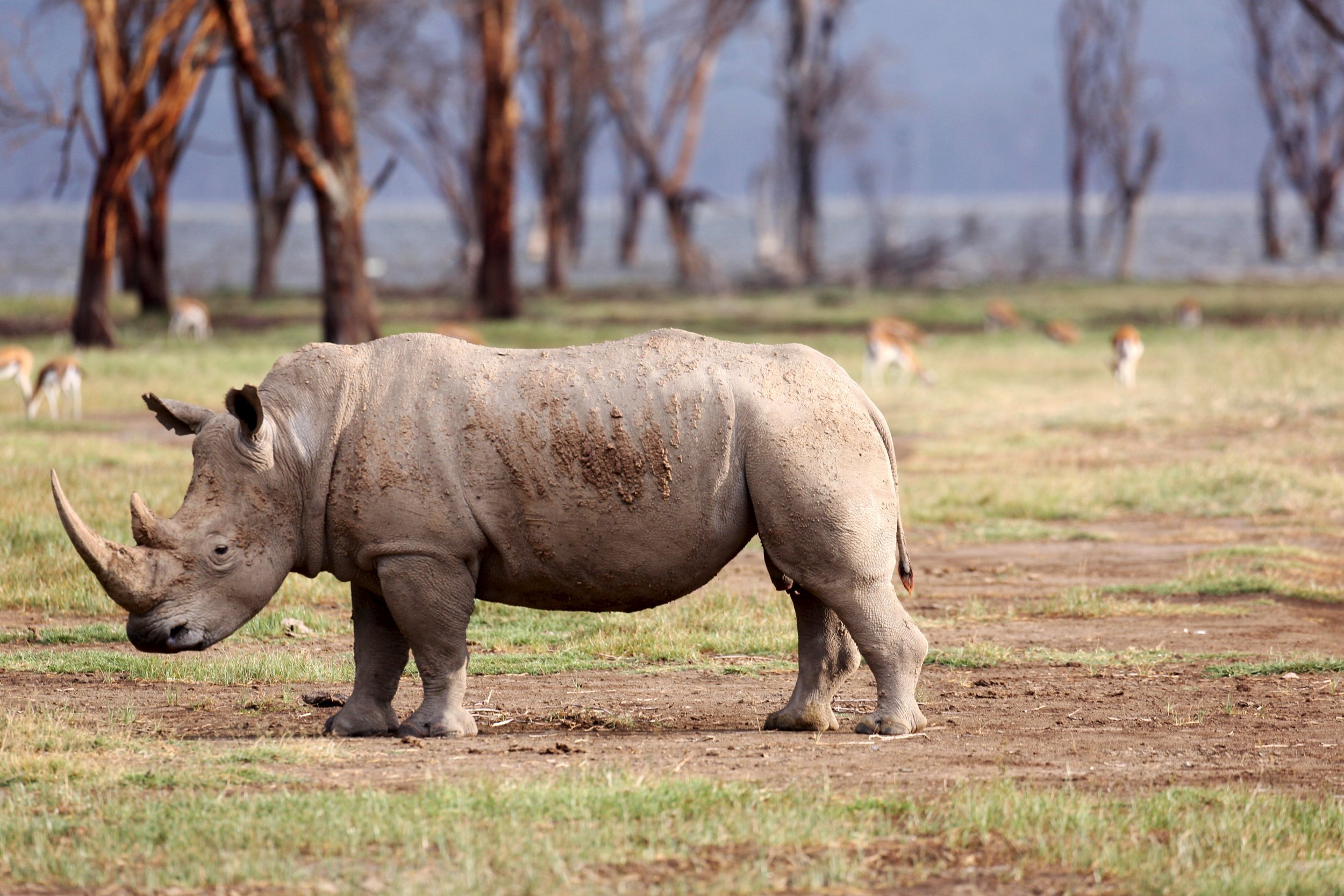 A South African court Thursday overturned a 7-year-old ban on the domestic trade of rhino horn, a move conservationists have warned might result in an uptick in illegal rhino poaching in the country, according to the Associated Press.
Judge Francis Legodi, who issued the ruling, said the ban had done little to stem poaching; in fact, it increased immediately after the ban was put in place. Indeed, in 2015, seven years after the moratorium went into place, poaching activity in South Africa reached its highest level ever, statistics released by the South African Department of Environmental Affairs show.
The department said it would appeal the ruling, but the ban will stay in place, at least for the time being. About 20,000 rhinos live in South Africa, around 80 percent of the world's remaining rhinos. Two species of rhino—black and white—live in Africa, the black the more endangered of the two.
"Lifting the domestic moratorium can only encourage poaching and illegal activity, especially as it is likely to be misconstrued as a lifting of the current international trade ban," Dr Jo Shaw, rhino program manager for the World Wildlife Fund in South Africa, said in a statement issued by the organization in response to the ruling. "Efforts should rather be focused on good regulation of existing private rhino horn stockpiles and increased capacity at ports of entry and exit to detect illegal wildlife products."
International trade in rhino horn has been banned since 1977 under the Convention for International Trade in Endangered Species. The South African government has previously proposed discussing the legalization of international rhino-horn trade at a meeting of the convention next year.
Supporters of lifting the ban say regulation will bring the illegal rhino trade into the light, which can only help conservation efforts. Most of the world's black market rhino products end up in China and Vietnam.