South Africa Says AstraZeneca Vaccine Less Effective Against Its COVID Strain
South Africa has halted rollout of the AstraZeneca vaccine after a trial showed it was less effective at protecting against mild and moderate cases of the country's dominant COVID-19 stain.
On Sunday, South African Health Minister Zweli Mkhize announced that the country will remove the AstraZeneca vaccine from its program, pending advice from scientists. The decision came after a recent study found that the vaccine provided minimal protection against the South African coronavirus variant, also known as 501Y.V2 or B.1.351, which contains the N501Y mutation that makes the disease more contagious compared to older stains.
"What does that mean for our vaccination programme which we said will start in February? The answer is it will proceed," Mkhize said during a virtual press briefing. "From next week for the next four weeks we expect that there will be J&J vaccines, there will be Pfizer vaccines."
Experts said the AstraZeneca vaccine was around 75 percent effective in protecting against COVID-19 prior to the rise of the new variant, which caused the country's second wave in December. There is no evidence to suggest that the variant causes more severe illnesses.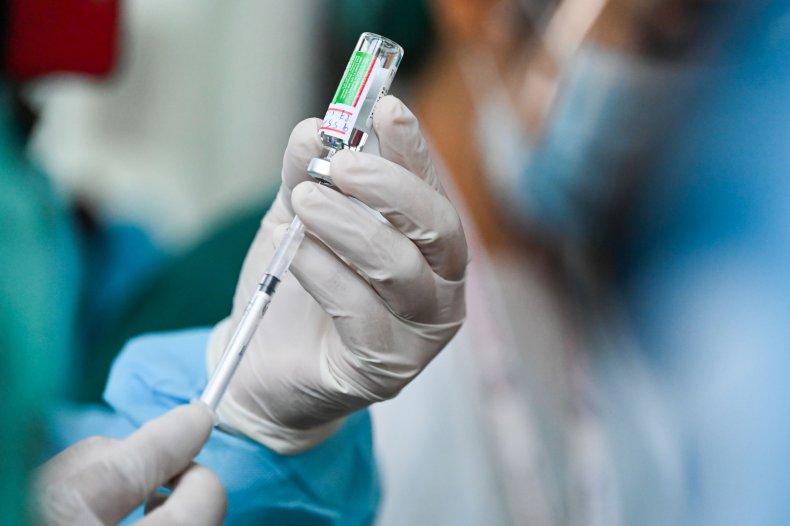 But a subsequent study showed that it failed to significantly lower the risk of mild or moderate cases caused by the new variant, with participants having only a 22 percent lower risk of catching the virus compared to those who were administered a placebo. Its efficacy fell far below the 50 percent benchmark that regulators have set for COVID-19 vaccines.
The efficacy of the AstraZeneca vaccine in severe cases of the new variant is currently unknown, as the study only assessed participants outside of the high-risk category for serious infections. On Saturday, AstraZeneca said that it's vaccine should effectively safeguard against severe cases and indicated that it was adapting the shot to the new variant.
Newsweek reached out to AstraZeneca for additional information.
Virginia became the third U.S. state to identify a case of the COVID-19 strain first seen in South Africa on Friday. South Carolina announced the first two domestic cases in January, before Maryland identified the third case. All three infected persons were not connected and had not recently traveled outside of the country, indicating possible community transmission.
South Africa has yet to start vaccinations, but will need to vaccinate around 40 million people to reach herd immunity.
According to the World Health Organization, more than 30 countries have reported cases of the new variant so far.
Newsweek, in partnership with NewsGuard, is dedicated to providing accurate and verifiable vaccine and health information. With NewsGuard's HealthGuard browser extension, users can verify if a website is a trustworthy source of health information. Visit the Newsweek VaxFacts website to learn more and to download the HealthGuard browser extension.