South Africa to Send Delegation to U.S. to Woo Moody's Amid Junk Status Downgrade Fears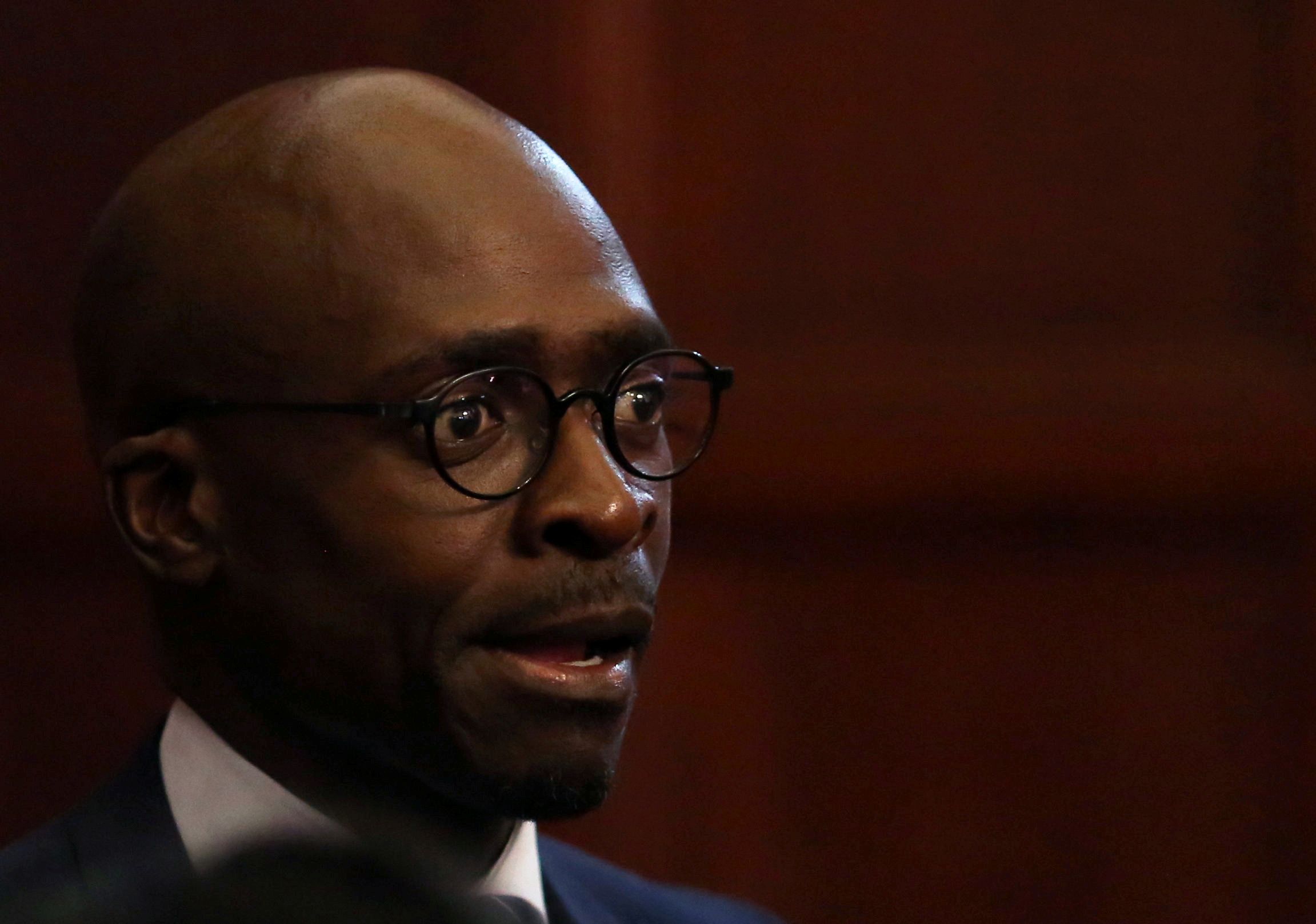 South Africa's finance minister Malusi Gigaba will try to persuade ratings agency Moody's not to downgrade the country's credit rating to junk status during a trip to the United States, as Africa's biggest economy struggles to cope with the impact of political turmoil.
The South African economy began its decline in March after President Jacob Zuma fired the popular ex-finance minister, Pravin Gordhan, in a controversial cabinet reshuffle.
Two of the so-called Big Three credit rating agencies—Standard & Poor's and Fitch Group—have since downgraded South Africa to junk status.
The downgrade effectively means that South Africa is unlikely to be able to repay borrowers and makes it more difficult for the country to borrow money on international markets.
Gigaba, who replaced Gordhan in the cabinet reshuffle, told reporters in the capital Pretoria on Wednesday that he could not guarantee that Moody's would not follow the lead set by the other major rating agencies.
"We are going to meet...with Moody's, only Moody's, to give assurance in terms of policy direction of government," said Gigaba, according to South African news site Times Live. "We need to engage with them, just to have a face-to-face interaction with them."
Gigaba and his team will travel to the U.S later this week to participate in World Bank and International Monetary Fund meetings — which take place between Friday and Sunday — but will also be meeting with Moody's, which has its headquarters in New York City.
Moody's put South Africa on alert following Zuma's reshuffle, saying on April 3: "Changes within a government do not generally signal material changes in a country's credit profile. Here, however, the timing and scope of the reshuffle raises questions over the signal they send regarding the prospects for ongoing reforms, the underlying strength of South Africa's institutional framework, and the fragile recovery in the country's economic and fiscal position.".
Zuma's reshuffled a total of 20 ministers and deputy-ministers, prompting criticism from both his own African National Congress (ANC) and opposition parties. The country's deputy-president, Cyril Ramaphosa, said Gordhan's sacking was "totally unacceptable," while the opposition Democratic Alliance filed a motion of no confidence in Zuma, which is yet to be debated.
Despite overtaking Nigeria in 2016 as the continent's biggest economy, South Africa's economy is struggling. The cabinet reshuffle also caused the value of the South African rand to plummet —though it has since recovered.
Gigaba has indicated that he will pursue an agenda of "radical socioeconomic transformation," focused on providing more economic opportunities to South Africa's black majority. South Africa endured more than four decades of apartheid—a policy of racial segregation and white-minority rule—that ended in 1994, but black South Africans still earn six times less than their white counterparts, according to 2011 census data.
But opposition critics have said that Gigaba has no economic experience and has been put in place to serve Zuma's interests. In recent weeks, thousands of protesters have taken to the streets in South Africa, demanding that Zuma step down.