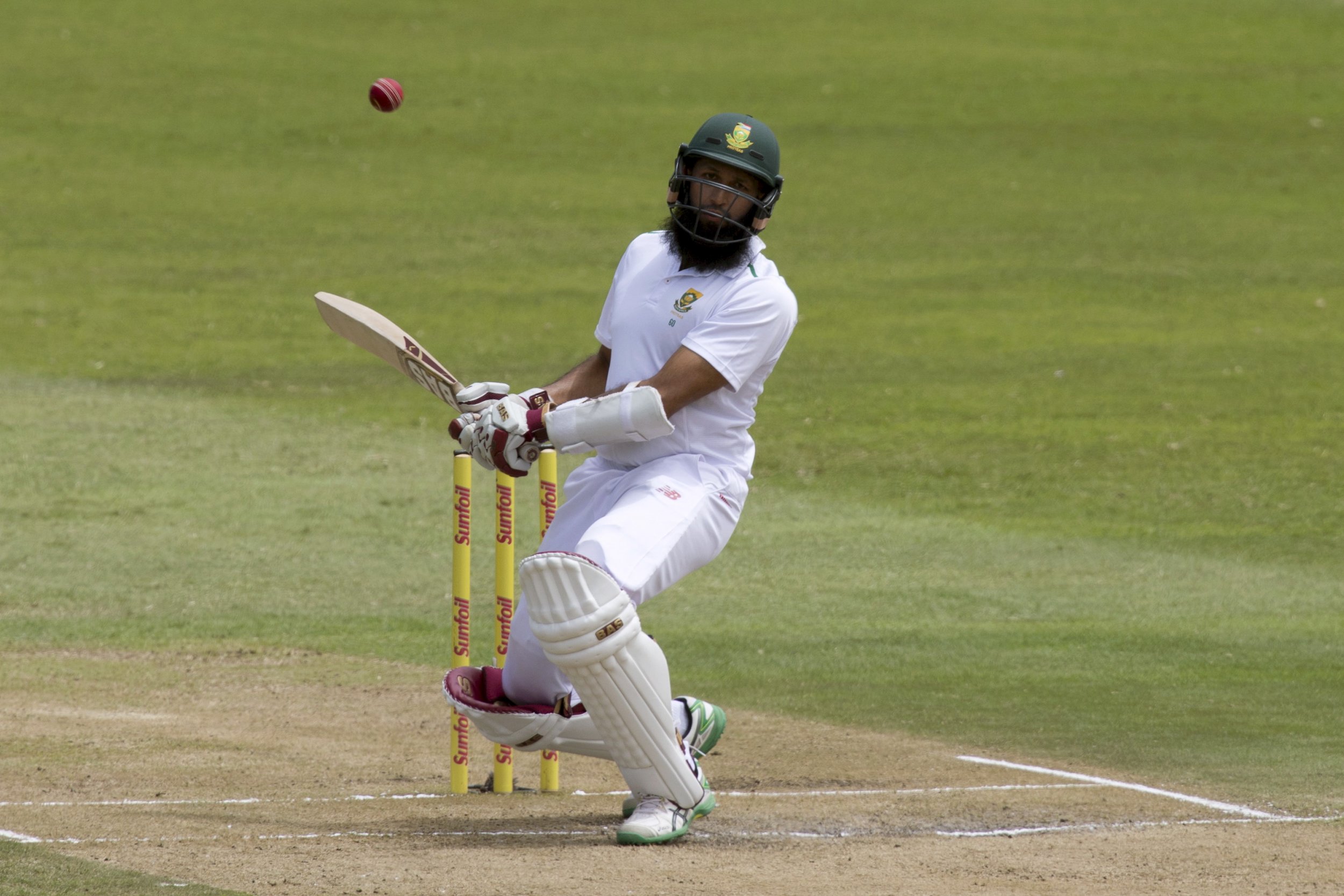 Test match victories against a side ranked first in the world rarely come as easily as England's did in Durban on Wednesday, December 30.
Alastair Cook, the England cricket captain, oversaw an England triumph by 241 runs against South Africa in the first Test at Kingsmead, putting England into a 1-0 lead in the series before the second Test in Cape Town which begins on January 2.
But what did we learn about the prospects of both teams going forward in the series? Newsweek draws five conclusions.
Recalling Nick Compton may prove invaluable to England's victory chances
Having played just nine Test matches, the batsman who was dropped by England in 2013 earned a recall for this South Africa series in place of Ian Bell, and gave England much-needed solidity from his position at No 3 in the batting order in Durban. Compton's innings of 85 in the first innings gave England solidity when they looked to be wobbling—49 runs in the second innings formed a second, solid contribution. More important than the runs, though, was the way Compton made them—calmly, with a rock-solid technique and straight bat. Those elements are crucial against the fast bowlers that South Africa possess. His recall to the England side may have been belated but Compton has surely now secured his place.
South Africa now relies almost completely on AB De Villiers
One of the world's best batsmen and a supremely talented individual, AB De Villiers cannot carry this team for much longer by himself, especially given the back injury that continues to nag away at him. That injury is not helped by having to keep wicket—and South Africa has recalled Quinton De Kock, the specialist wicketkeeper, for the Cape Town Test. De Villiers made two decent contributions with the bat in Durban but he is getting little help from South Africa's other batsmen, besides Dean Elgar, who scored a fine 118 not out in the first innings. His wicket is now so highly prized not just because he is so good but because there are few men of substance following him in the batting order. And that kind of pressure will exhaust a man.
England's opening batsman conundrum has not been solved
Alex Hales, the latest in a long line of players to partner Cook at the top of the England batting order, made 10 in the first innings in Durban and 26 in the second, getting out in that second innings to an ugly shot. He thrashed Dane Piedt, the South Africa off spinner, up in the air and not nearly far enough and was caught. Those 26 runs came off 84 balls, suggesting that Hales is caught between his natural game, which is to attack, and the demands of Test cricket where keeping your wicket is the most important factor. But England already has one defensively-minded opening batsman in Cook. Hales should be told to free his arms and hit the ball long and hard, as he does in one-day cricket, the shorter form of the game.
Hashim Amla may be on borrowed time as South Africa captain
Amla is too taciturn in the field, too introverted and perhaps not suited to being a leader of men, and it appears to be affecting his batting form—he averaged 16.86 in South Africa's 3-0 Test series defeat in India earlier this winter, and failed twice with the bat in Durban. More worryingly for Amla, according to a report published today in The Times, Graeme Smith, the man Amla replaced as South Africa's Test captain, is contemplating coming out of retirement to play again. Smith was everything that Amla is not — loud, brash and aggressive, with a penchant for winding up opponents. That is not to say that Amla's quieter approach is the wrong one — but it may not be what South Africa requires right now.
England can win heavily without its best bowler
James Anderson, England's all-time leading Test wicket-taker, withdrew from the first Test against South Africa because of tightness in his right calf . England hardly missed him, as Stuart Broad stepped up, blowing through South Africa's batting order on the first morning of the first day. That England can perform so well without its most potent bowling weapon augurs extremely well for the remainder of this series and beyond. Anderson is 33—he has perhaps two good years left at the top of the game. But England may not miss him as much as it had previously thought.
About the writer
Sportswriter at Newsweek.