South African Airways Strike Sees Hundreds of Flights Canceled, Including New York, Washington, D.C.—How to Get Refund
South African Airways, South Africa's national carrier, has canceled a number of flights, including international services from New York and Washington D.C., scheduled for Friday (November 15) and Saturday (November 16). This follows strike action on Friday by two unions representing more than half of the carrier's workforce.
Cancellations for all domestic and regional flights have been extended to Sunday (November 17) and Monday (November 18), the company said in a statement on its website.
The latest industrial action will see around 200 flights canceled over two days, SAA spokesperson Tlali Tlali told Agence France-Presse. The airline confirmed all international flights departing from South Africa's O.R. Tambo International Airport are expected to resume operation from Sunday.
"Departures from SAA's international stations, including in London, New York, Washington, Munich, Frankfurt and Hong Kong, are expected to operate from Monday, 18 November 2019. The first departure from São Paulo, is expected to operate on Sunday, 17 November 2019. The first departure from Perth, is expected to operate on Tuesday, 19 November 2019," according to the carrier's latest statement.
Only 11 international flights will be operating on Friday including for New York, London, Munich, Frankfurt, Hong Kong and Perth as well as the African capitals of Accra (in Ghana), Windhoek (in Namibia), Harare (in Zimbabwe), Lusaka (in Zambia) and Maputo (in Mozambique), the carrier announced in a post on its official Twitter account.
Only flights operated by SAA will be affected by the cancellations, while all flights operated on partner airlines, including SA Express, Mango, SA Airlink and all codeshare partners, will not be affected, the airline noted on its official Twitter account.
"Customers are requested not to travel to their departure airports unless in possession of a rebooked itinerary, as SAA will not be able to provide any assistance," Philip Saunders, SAA chief commercial officer, said in the statement.
How to get an SAA refund or rebook an SAA flight
Affected passengers can be assisted by SAA's call center (which can be reached at 0861 606 606 or 011 978 1111), the hours for which have been extended from 6am to midnight (local time). Due to high call volumes, customers are being advised to contact SAA only to be rebooked on another airline for immediate travel.
Where possible, all affected passengers will be booked onto flights operated by one of SAA's Star Alliance partners or rebooked onto another SAA flight for any flight on the same route for travel until October 31, 2020 at no extra cost, subject to availability in the same booking class, according to the airline's statement.
Customers wanting a refund or wanting to rebook their travel on a future SAA flight have until November 30 to do so, the airline confirms.
"SAA has further worked with its sister airline, Mango Airlines, to re-accommodate as many customers as possible travelling on domestic services. This may mean changes in timing and aircraft types, but aims to ensure that SAA's customers reach their intended destination with minimal disruption.
"Customers traveling to destinations in the regional market (points on the African continent) will be re-accommodated on Airlink, a partner airline of SAA, and other airlines where possible. However, it will not be possible to re-accommodate all customers," the statement advises.
Passengers are being urged to check the SAA website for the latest information and to follow the airline's official "re-accommodation travel policy to exercise their rights if they are affected by cancelled flights," the company said in a post on its official Twitter account.
"In the event of a flight cancellation, we will re-accommodate you on the next available SAA flight or reroute you to your final destination in the same cabin class at no additional charge. If the alternate travel options provided do not meet your requirements, you may elect to receive a full refund for the value of the unused portion of your SAA ticket," the airline policy states.
"If you have already commenced with your journey and are then subjected to a flight cancellation, SAA will cover all reasonable accommodation, meals and transportation costs for the first 24 hours. We are unable to offer compensation for delays or cancellations caused by factors outside SAA's control, such as; inclement weather and air traffic delays," SAA policy notes.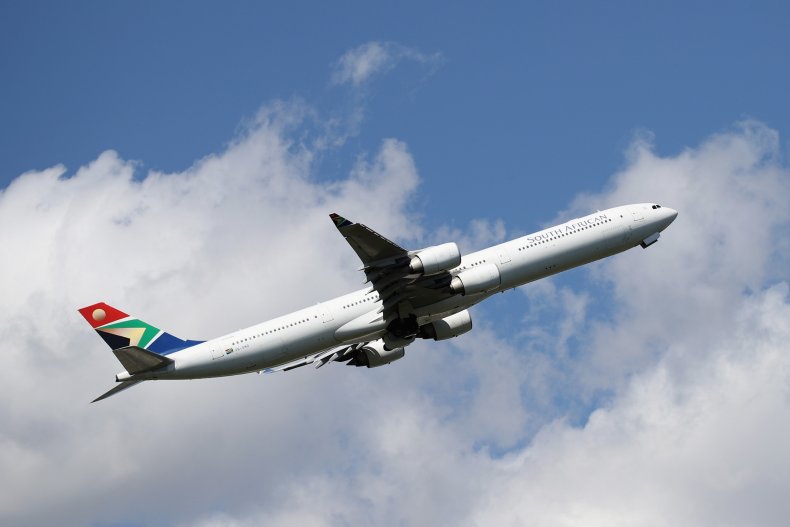 Troubled South African Airways
SAA, one of Africa's largest carriers employing more than 5,000 workers and operating a fleet of more than 50 aircraft, has reportedly not seen any profit since 2011, according to eNCA.
The latest flight cancellations follow industrial action by the South African Cabin Crew Association (SACCA) and the National Union of Metalworkers of South Africa (NUMSA), which began just after the airline confirmed the company would be undergoing a restructure due to challenges including the lack of revenue, an ageing fleet and the absence of a permanent chief executive officer, the Associated Press (AP) reported.
The shuffle may affect nearly 950 employees in a country where unemployment has been at its highest level in a decade at just above 29 percent. SAA is reported to have lost more than 28 billion rand ($1.8 billion) over the past 13 years, according to AP.
The South African government was reported to have subsidized the flights of the "middle class and wealthy" instead of those who "got stuck in old trains and were late for work," the country's finance minister Tito Mboweni said in parliament last month, noting the inequality in South Africa nearly 25 years since the end of apartheid, AP reports.