South African Ax Murderer Who Killed Family Sentenced To Life In Prison
A South African man who murdered three members of his family with an ax was sentenced to three life sentences in prison on Thursday.
Henri van Breda, 23, brutally killed his wealthy parents and brother in 2015. He also turned his ax on his 16-year-old sister, but she managed to survive the attack, which took place in a gated housing estate in Stellenbosch, the country's wine region.
"These attacks display a high level of innate cruelty and an almost unprecedented disregard for the welfare of one's own family, one's parents and siblings. Each murderous attack upon a family member constitutes a very serious crime, warranting the severest penalty possible," Judge Siraj Desai said, according to news site News24. South Africa officially abolished death penalty in 1995, making life in prison the nation's most severe sentence.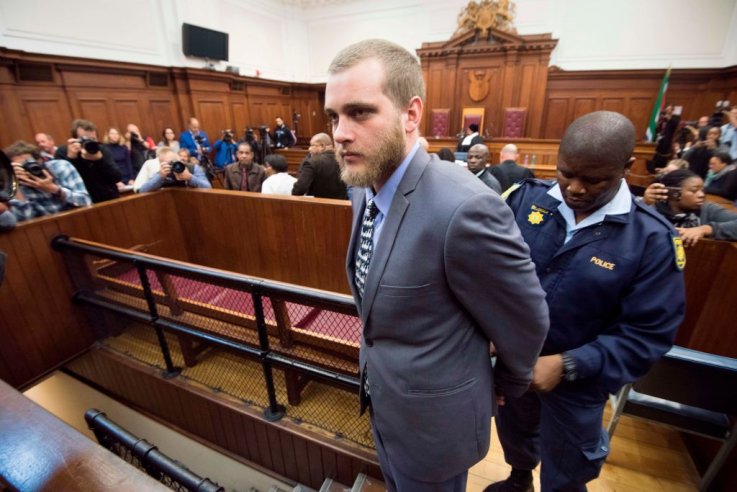 Van Breda pleaded not guilty to the murders and the attack, claiming an intruder wearing a balaclava committed the crime before fleeing. The convicted man indicated that he plans to appeal the verdict and the sentence.
The brutality of the crime shocked South Africans, family members and emergency responders.
"Blood ran like a waterfall down the stairs," now-retired paramedic Christiaan Koegelenberg, who was one of the first responders, testified in court, the BBC reported. He said it was the worst thing he had seen in his 39-year career.
An uncle of the accused, Cornelius Andries van Breda, said in court that the parents had no known enemies and they were a "close-knit" family.
When police arrived, after van Breda called to say his family had been attacked, they noted the accused had lacerations. He claimed he had struggled with the attacker and had been stabbed. Initially, investigators believed his version of the story, but eventually, they concluded he was the only possible suspect, the BBC indicated. Throughout the 67-day trial, Van Breda maintained his innocence.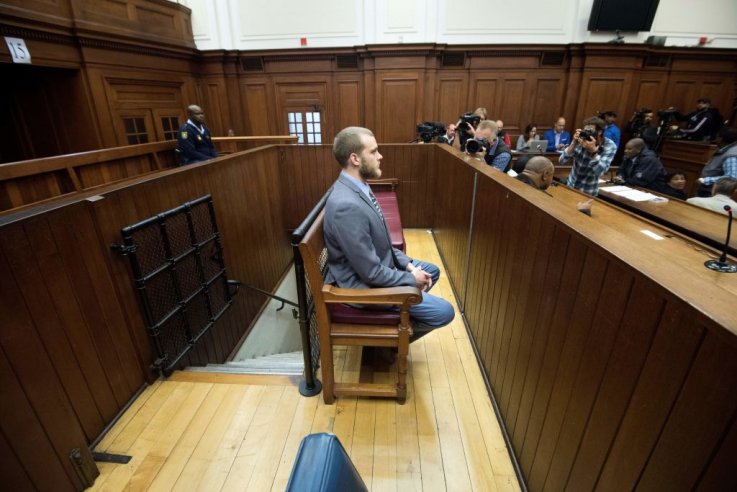 Judge Desai reportedly had been considering being merciful with the sentence, and said he was searching for some "human factor" that could diminish the gruesome reality of the crime. In the end, Desai decided to hand down the harshest sentence possible.
"Viewing all these acts cumulatively, it must rank extremely high on the ladder of serious crime," Desai said. "The violence was excessive and gratuitous." The convicted man's appeal is set for June 27.
South Africa has one of the world's highest murder rates, ranked among the top 10 countries for homicide. The country's murder rate is about nine times higher than that of the U.S.
South African Ax Murderer Who Killed Family Sentenced To Life In Prison | World