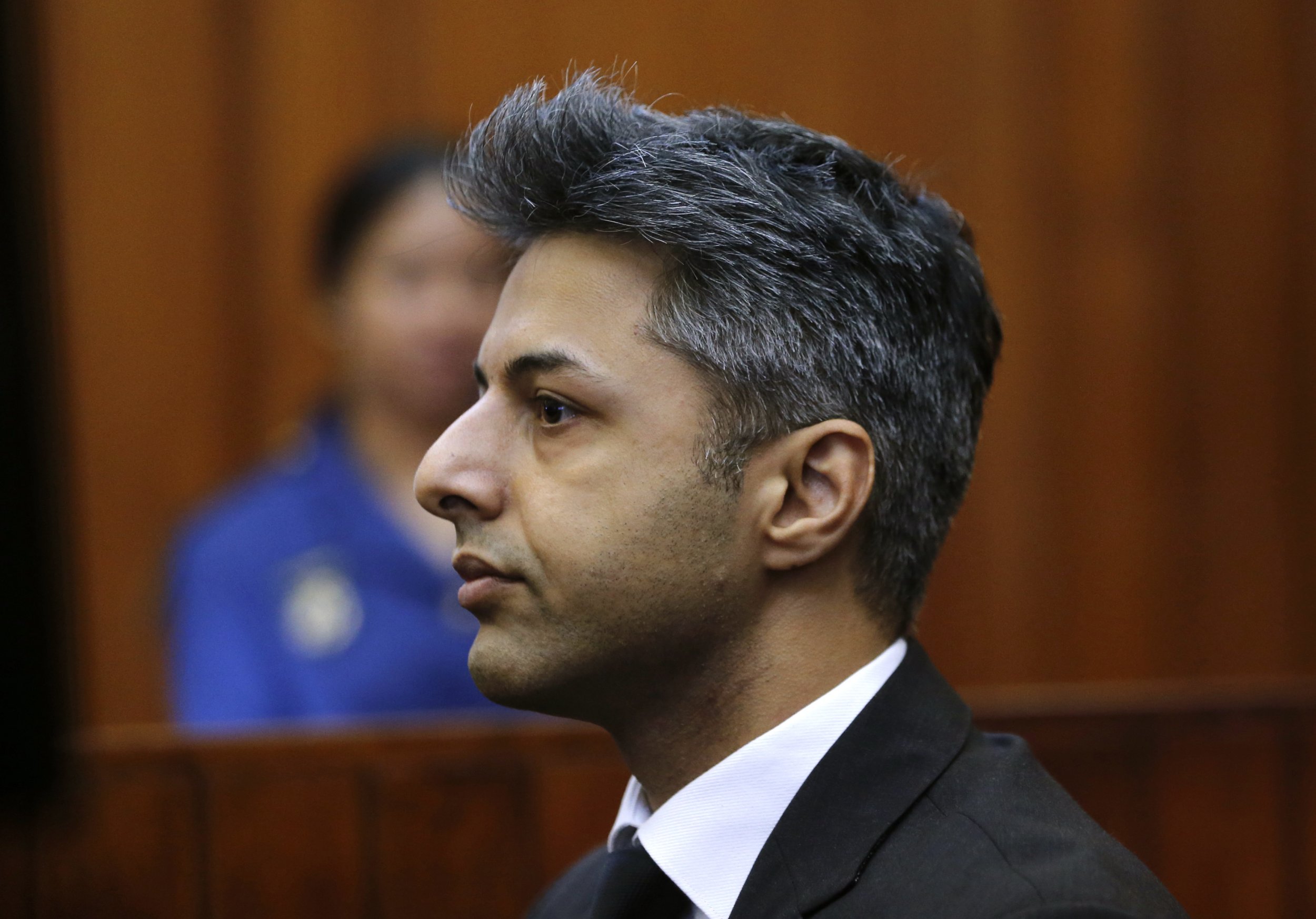 A South African court cleared British businessman Shrien Dewani on Monday of charges that he paid hitmen to kill his wife while they were on honeymoon in Cape Town four years ago.
State prosecutors had argued that Dewani paid 15,000 rand ($1,300) in a plot with taxi driver Zola Tongo and others to kidnap and murder his wife, Anni, in November 2010, charges he has consistently denied.
Three South Africans, who had implicated Dewani as part of plea bargains for reduced sentences, are serving lengthy jail terms for her murder.
"The application is granted. The accused is found not guilty on this charge," Judge Jeanette Traverso told a packed courtroom. Dewani is expected to be released and could fly home to Britain later on Monday.
Anni Dewani's family said they were "deeply disappointed" with the judge's decision, especially because Shrien never had to take the stand to give his version of events.
"Today we feel as a family that the justice system has failed us," Anni's sister, Ami Denborg, told reporters outside the courtroom as family members wept nearby.
Traverso earlier said Tongo, the prosecution's chief witness, gave testimony "riddled with contradictions" and it was difficult to know where "the lies end and the truth begins".
She added that the evidence provided by two hitmen also convicted of Anni Dewani's murder "contradict Mr Tongo on about every aspect of their interaction".
Prosecutors had argued that Dewani agreed to pay for a staged hijacking in Gugulethu township on the edge of Cape Town.
Mziwamadoda Qwabe, a South African serving 25 years in jail for murdering Anni Dewani, told the court he commandeered the car in which the Dewanis were traveling. Police later found her body in the back seat with a single gunshot wound to the neck.
Dewani lost a three-year legal battle in Britain to avoid being extradited to and tried in South Africa.
His trial is the second high-profile case this year to turn the spotlight on South Africa's judicial system and high murder rate.
A Pretoria high court in October sentenced Olympic and Paralympic runner Oscar Pistorius to five years in jail for shooting dead his girlfriend Reeva Steenkamp.
More than 17,000 people were murdered in South Africa between April 2013 and March 2014, an increase of about 800 over the previous year, according to police figures.