South African Minister David Mahlobo Denies Allegations of Links to Rhino Horn Trade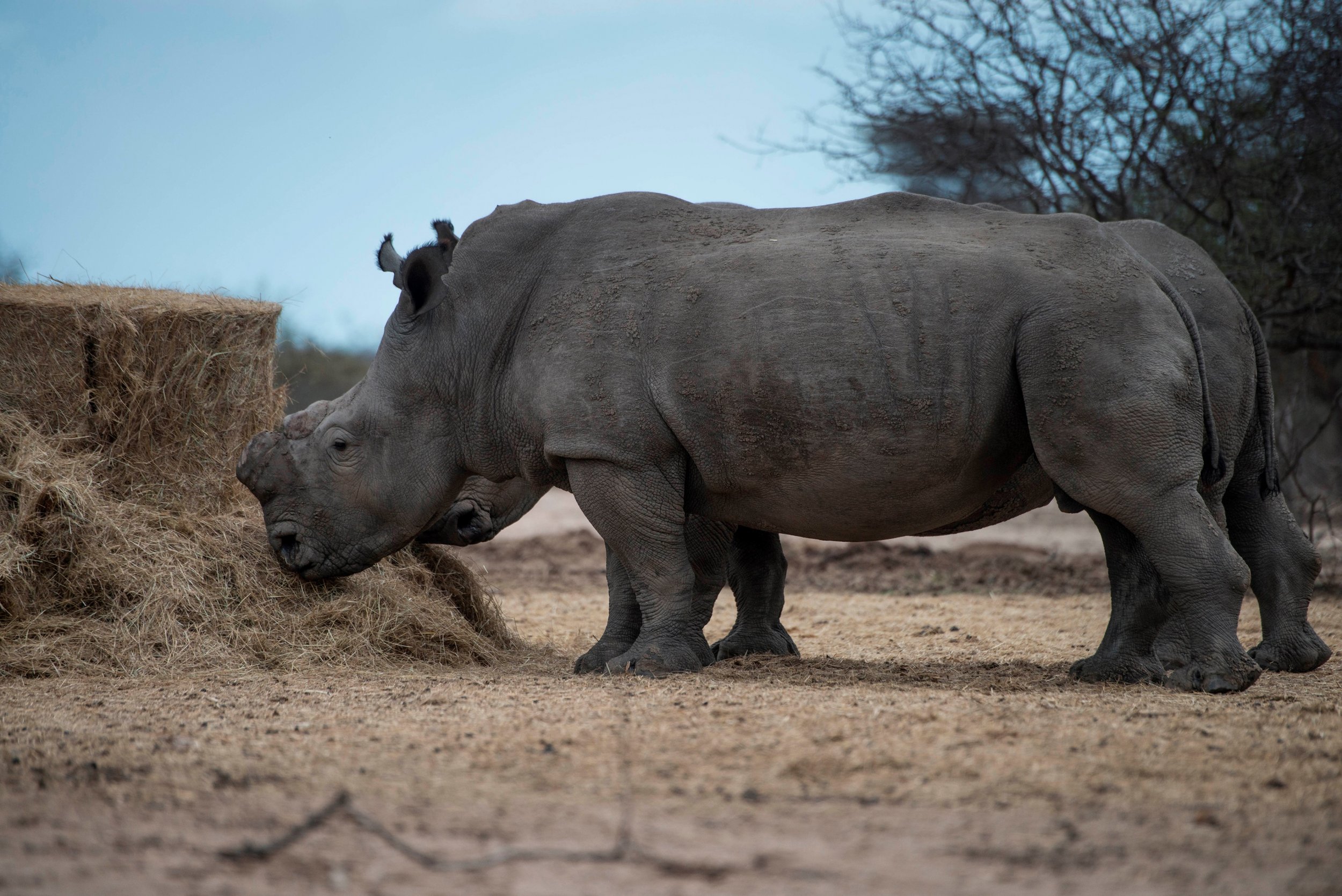 The head of South Africa's intelligence agencies has denied any links with the illegal rhino horn trade following a documentary in which a Chinese trafficker claimed he was a close friend.
In the Al Jazeera documentary titled Al Jazeera Investigates—The Poachers Pipeline and broadcast Sunday, self-confessed rhino horn trafficker Guan Jiang Guang claimed that South Africa's state security minister David Mahlobo visited his spa in Mpumalanga, an eastern province in South Africa.
Guang, a Chinese businessman in South Africa, claimed that he knew Mahlobo "very well," although he did not state whether Mahlobo was aware of his involvement in the rhino horn trade.
South Africa is party to a global convention known as CITES that proscribes international trade in rhino horn.
"I am not a friend of the guy [Guang], nor have I ever been to his home or have received any of his employees into my home," said Mahlobo in a statement issued Sunday.
"They [Al Jazeera] are basically linking the fact that I used to visit a spa in Mpumalanga solely for the services that they render, to the illegal poaching of rhino horns by its owner—which I have also just been made aware of now through the aired broadcast," added the minister.
Mahlobo said that he was considering defamation action against Al Jazeera and has asked the Mpumalanga police commissioner to prosecute Guang for his involvement in illegal rhino poaching.
The documentary also included an interview with a Chinese restaurant manager in South Africa's capital Pretoria, who owned a collection of rhino horn trinkets and ivory chopsticks. The manager said that when Chinese President Xi Jinping visited South Africa in December 2015 members of the presidential delegation asked him to take them shopping for ivory and rhino horn.
In a public statement Sunday, a spokeswoman for the Chinese Embassy in South Africa said that the government in Beijing "adopts a consistent and firm position on the protection of endangered wildlife, such as elephant and rhino." The spokeswoman said that China had banned its overseas diplomats or officials traveling abroad from "purchasing or taking part in the purchase of any endangered wild species or wildlife product."
The spokeswoman added that foreign media frequently attempted to "smear the image of China" or undercut China-South Africa relations, a tactic that it found "ill-motivated."
While international trade in rhino horn is banned, the legality of domestic trade within South Africa is currently being contested in the courts. Domestic trade in rhino horn was banned in 2009, but a South African court lifted a ban on the domestic trade in November 2015 after a case brought by a rhino farmer, which was upheld by the Supreme Court of Appeal in May.
The South African government has applied for leave to appeal the lifting of the ban in the country's highest court, and the moratorium on domestic trade in rhino horn remains in place while the court decides on the matter.
In 2015, at least 1,338 rhinos were killed by poachers across Africa, the highest number since 2008. Rhino horn is one of the world's most expensive commodities, with demand particularly high in southeast Asia, where it can reportedly sell for $60,000 per kilo.