South African President Jacob Zuma to Halt University Fee Hikes After Protests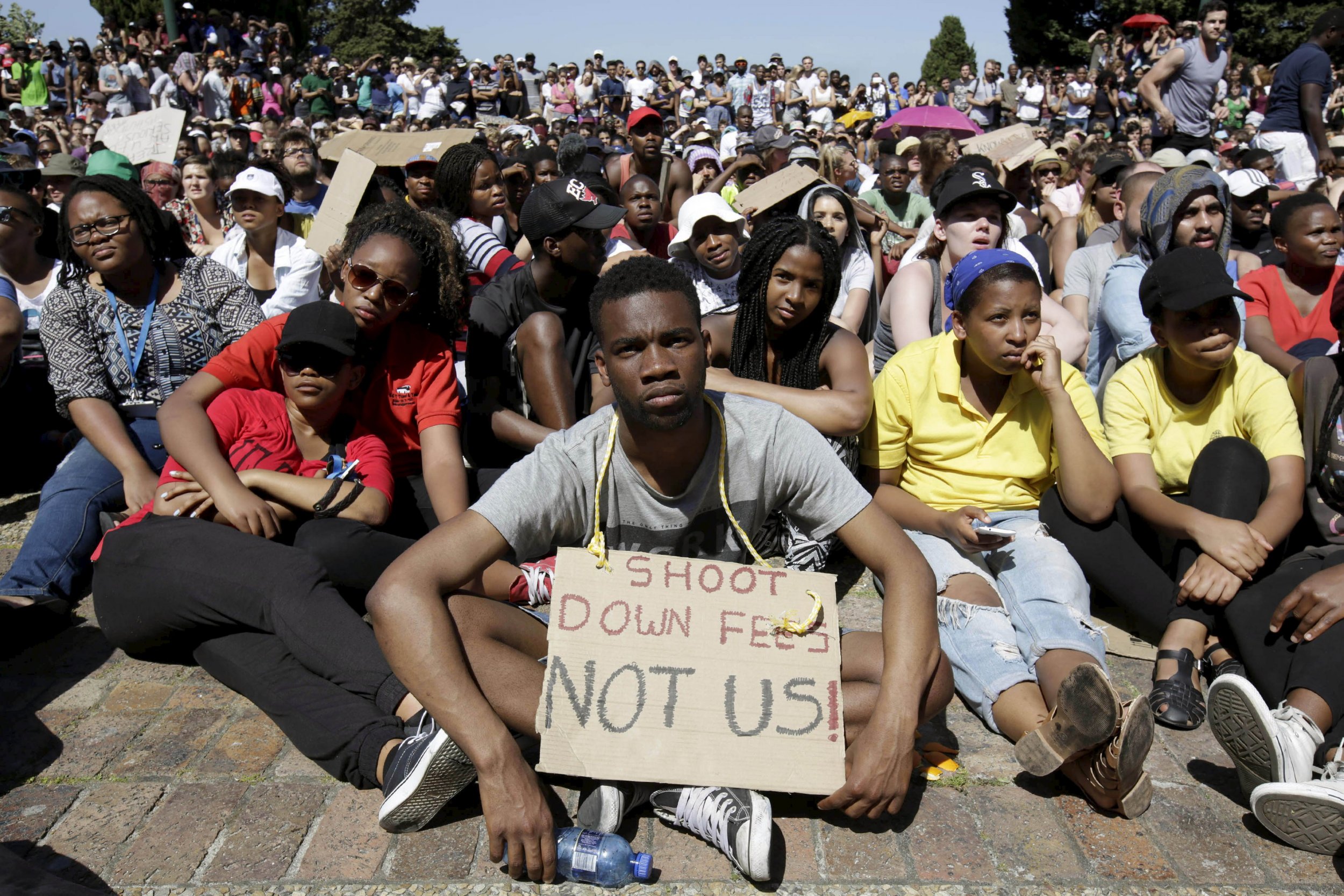 South African President Jacob Zuma announced Friday that university fees won't increase next year after days of protests by students against proposed hikes.
Police have used stun grenades, rubber bullets and tear gas on protesters campaigning against the proposed 10 to 12 percent hike in university tuition fees over the past week. Nationwide protests, which have mobilized using the hashtag #FeesMustFall, began at the University of the Witwatersrand in Johannesburg last week before spreading to 15 other universities in South Africa. In addition to its announcement that it would increase fees by 10 percent next year, the University of the Witwatersrand also wanted each student to pay an up-front fee of 10,000 rand ($752) at the start of the school year.
Zuma met student leaders on Friday in an effort to resolve the crisis. In a speech broadcast across South Africa from the Union Buildings in Pretoria, the country's main government complex, where thousands of students gathered on Friday, Zuma said he had "received a briefing from student leaders on matters of concern to them, on fees, transformation, as well as matters relating to the living conditions of students."
"I have also listened to the views of vice chancellors and chairpersons of university councils. The meeting agreed that government needs to lead a process that goes beyond fees," said Zuma.
International #FeesMustFall and #NationalShutDown campaigns have also taken place this week, with videos and photos of a protest outside the South African Embassy in London posted to social media on Friday. Protesters said the tuition-fee hikes would disproportionately harm poor and black students, who are already underserved. Earlier this week, South African Higher Education Minister Blade Nzimande said the government would cap fees at a 6 percent increase, but that was still seen as too high.
According to the BBC, the protests were the largest held by university students in South Africa since the end of apartheid in 1994. More than 30 students have been arrested in the protests, Reuters reported.