South African Prosecutors Drop Fraud Charges Against Finance Minister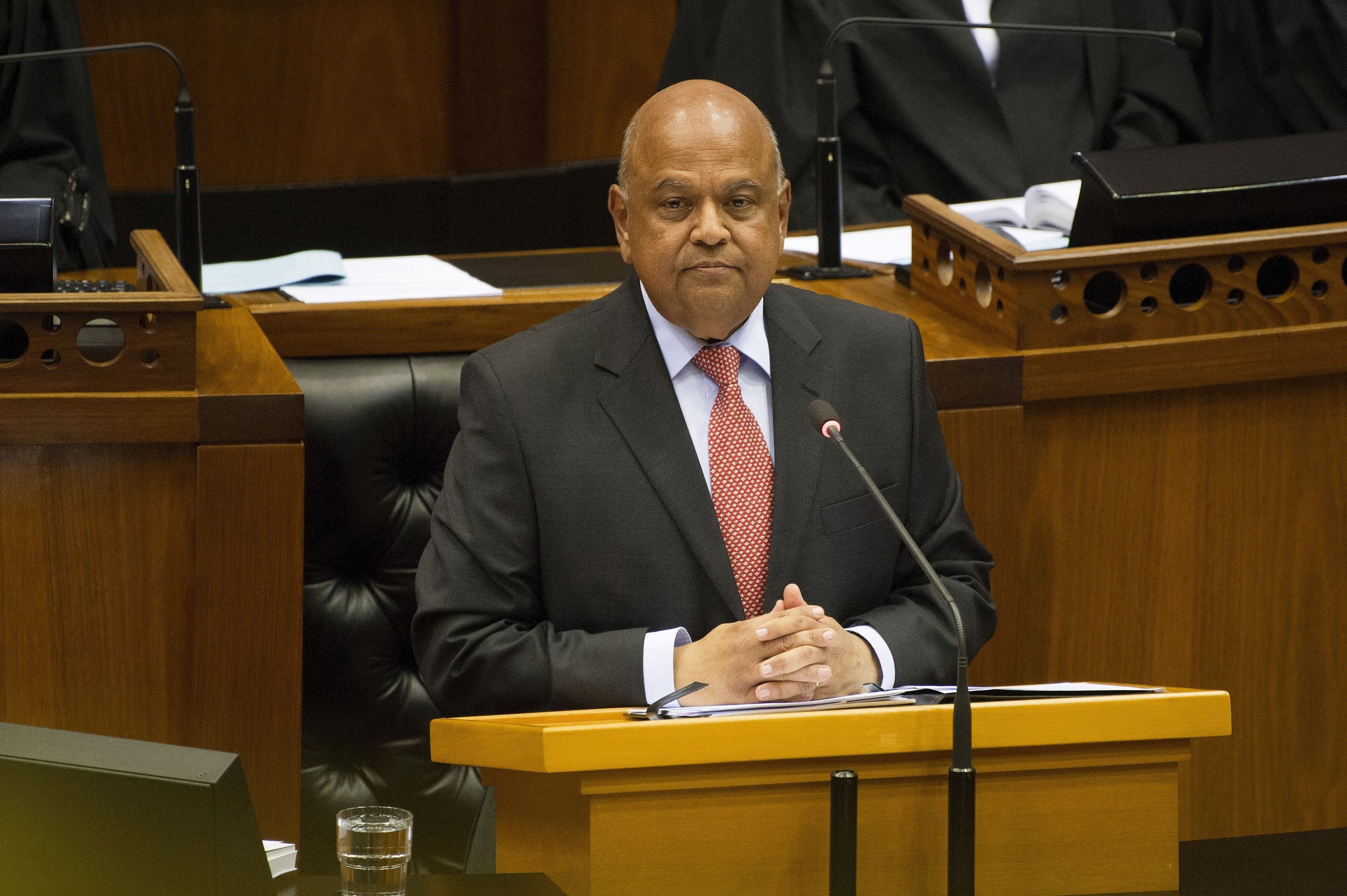 South African prosecutors have dropped fraud charges against the country's finance minister, Pravin Gordhan.
The head of the country's National Prosecuting Authority (NPA), Shaun Abrahams, announced that he had decided to "overrule" the decision to prosecute Gordhan, who was due to appear in court Wednesday. The decision would take immediate effect, Abrahams said, according to South African news site Times Live.
The NPA had charged Gordhan with two counts of fraud in relation to his time as head of the South African Revenue Service (SARS), the country's tax agency, between 1999 and 2009. The charges related to Gordhan overseeing the early retirement of a SARS official and then reappointing the same official on a contract basis, approving an early pension payment of around $80,000 and then rehiring the same official on a contract basis. Abrahams also announced that charges would be dropped against two other officials who worked at SARS at the time.
Gordhan had rejected the charges as politically motivated, and government critics said they were evidence of a power struggle between South African President Jacob Zuma and the Treasury, headed by Gordhan. The finance minister, who was appointed in December 2015 after Zuma dismissed two previous incumbents in the space of a week, has distanced himself from Zuma's business allies.
High-ranking officials in the governing African National Congress (ANC)—including Deputy President Cyril Ramaphosa—have come out in support of Gordhan. The ANC's chief whip, Jackson Mthembu, recently called upon the entire ANC leadership, including Zuma, to quit over the pursuit of Gordhan, saying the affair had shown the current government to be worse than the apartheid regime, which governed South Africa under a system of white minority rule until 1994.
Opposition parties had also criticized the pursuit of Gordhan. The leader of the main opposition, Mmusi Maimane, told Newsweek in August that President Zuma was "playing Russian roulette" with South Africa's economy. The left-wing Economic Freedom Fighters, the country's third-biggest political party, said that it would back Gordhan despite his support of big business.
The South African rand strengthened against the U.S. dollar by 1.6 percent after news broke that the charges against Gordhan had been dropped, according to Times Live.