South Africans Blast Trump After Report U.S. President Disparaged Nelson Mandela: 'He Was No Leader'
Reports that President Donald Trump allegedly made insulting comments about former South African President Nelson Mandela have drawn angry responses in Mandela's homeland.
In Michael Cohen's latest book, Disloyal, Trump's former personal lawyer reveals that the president said Mandela was "no leader."
After the Nobel Peace Prize-winning leader's death in 2013, Trump said, "Mandela f****d the whole country up. Now it's a s***hole. F**k Mandela. He was no leader," according to Cohen.
Mandela has been widely hailed across South Africa as a symbol of peace who led the country out of apartheid in the early 1990s. Often described as the "Father of the Nation," Mandela won the Nobel Peace Prize alongside former leader Frederik Wilem de Klerk in 1993 for their work in creating a new democratic South Africa.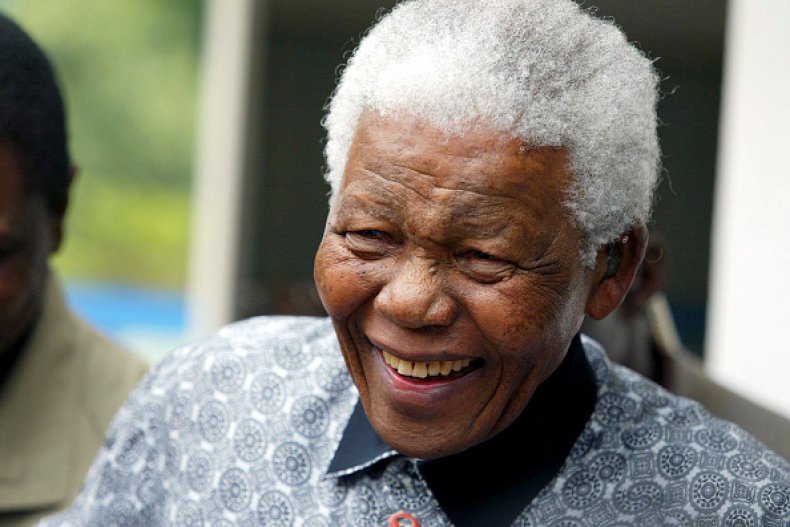 The governing political party in the Republic of South Africa, the African National Congress (ANC), released a statement on Tuesday saying that Trump—who the party called the most "divisive, misogynistic and disrespectful person" to govern the U.S.—is in no position to criticize Mandela's leadership.
"All freedom-loving people of the world are appalled by these insults, which come from a person who himself is not a model of competent leadership," the statement read.
"The mark of a true leader is not how many enemies you create but how many friendships you cultivate, even where strong differences of opinion exist," the ANC added.
The party said that even though Trump's policies stand in "stark contrast" with what Mandela fought for, he would have reached out to Trump over the countries' international relations if he were still alive today.
The Nelson Mandela Foundation, a non-profit foundation the South African icon established, reiterated these sentiments.
"We do not believe that leaders who conduct themselves in the way Mr. Trump does are in a position to offer authoritative commentary on the life and work of Madiba (Mandela's clan name)," the foundation said in a statement.
The White House disputes Cohen's claims that Trump made any disparaging comments about Mandela.
In an emailed statement to Newsweek, White House Press Secretary Kayleigh McEnany said: "Michael Cohen is a disgraced felon and disbarred lawyer, who lied to Congress. He has lost all credibility, and it's unsurprising to see his latest attempt to profit off of lies."
The U.S. ambassador to South Africa, Lana Marks, who was appointed by Trump said that the president "has only ever spoken positively about the country" over their "many" discussions about the country.
"The U.S. remains committed to working together with South Africa to realize the promise of a more peaceful, more productive, more prosperous 21st century Africa," Marks said in a statement released Sunday.