South Africa's Jacob Zuma Survives ANC Revolt: Reports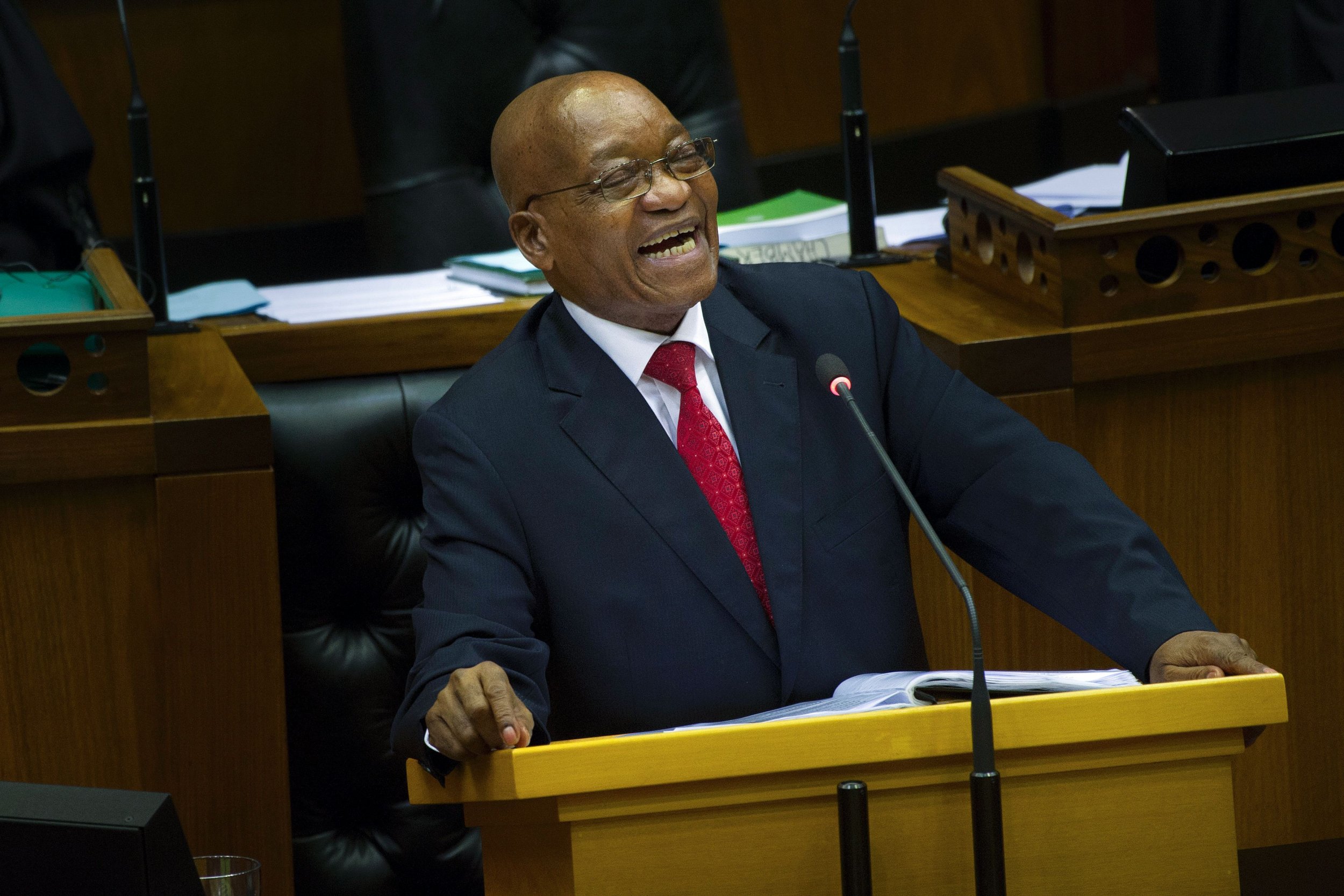 South Africa's scandal-plagued President Jacob Zuma has survived a move by some members of his party to hold a no-confidence motion against him, local media reported on Tuesday without naming sources.
Tourism Minister Derek Hanekom had proposed holding the vote to effectively oust Zuma at a meeting of the African National Congress's (ANC's) governing committee over the weekend, Beeld, an Afrikaans-language daily had reported.
But the national executive committee (NEC) meeting ended without a formal vote, Beeld reported on Tuesday.
It was not immediately clear if the committee had actively decided to keep Zuma through a less formal decision-making process, or if it had just dropped the matter all together.
The ANC said it will hold a media briefing at 1200 GMT on Tuesday to give details about the NEC meeting.
The president's office said Zuma was scheduled to travel to Cuba to attend Fidel Castro's funeral.
Zuma's presidency has been plagued by accusations of corruption and the nation's anti-graft watchdog earlier in November asked for a judge to investigate alleged influence-peddling by a wealthy family Zuma has called his friends.
The report by the Public Protector watchdog, released on November 2, focused on allegations that businessman brothers Ajay, Atul and Rajesh Gupta had influenced the appointment of ministers. Zuma and the Gupta brothers have denied any wrongdoing.
The rand fell about 1 percent on Tuesday, reversing Monday's rally to near three-week highs.
The currency had gained in the previous session largely after rating agencies Fitch and Moody's affirmed the country's investment-grade credit ratings on Friday and partly due to the no-confidence vote against Zuma.
Analysts said Zuma's hand would be weakened by the challenge even though he had survived the vote - other media reports said at least three ministers had turned against him.
"The rand has been strengthened by the pressure on the President to go, outperforming strongly yesterday. Some reversal is likely today but expect some of the gains to hold," Rand Merchant Bank analyst John Cairns said in a note.
Finance Minister Pravin Gordhan, who is also a member of the NEC, declined to answer questions about the no-confidence debate on Zuma while speaking to media in Johannesburg.
He said the affirmation of South Africa's investment grade by Fitch and Moody's showed that the country was doing well despite "political noise...there are good things that are happening," he told media after meeting business leaders.
With the economy expected to grow by only half a percent this year, South Africa has been racing to avert a downgrade of its sovereign debt to sub-investment status, which would raise its borrowing costs and deter investment.
Separately, the Gupta family asked a court to force a financial regulator to give the family details concerning the closure of its business accounts, which were terminated by four major banks earlier this year.
The banks refused to make public their reasons for closing the accounts. Analysts have said the banks were likely prompted by concerns about reputational risk.