South Africa's Music: Five Artists You Really Should Be Listening To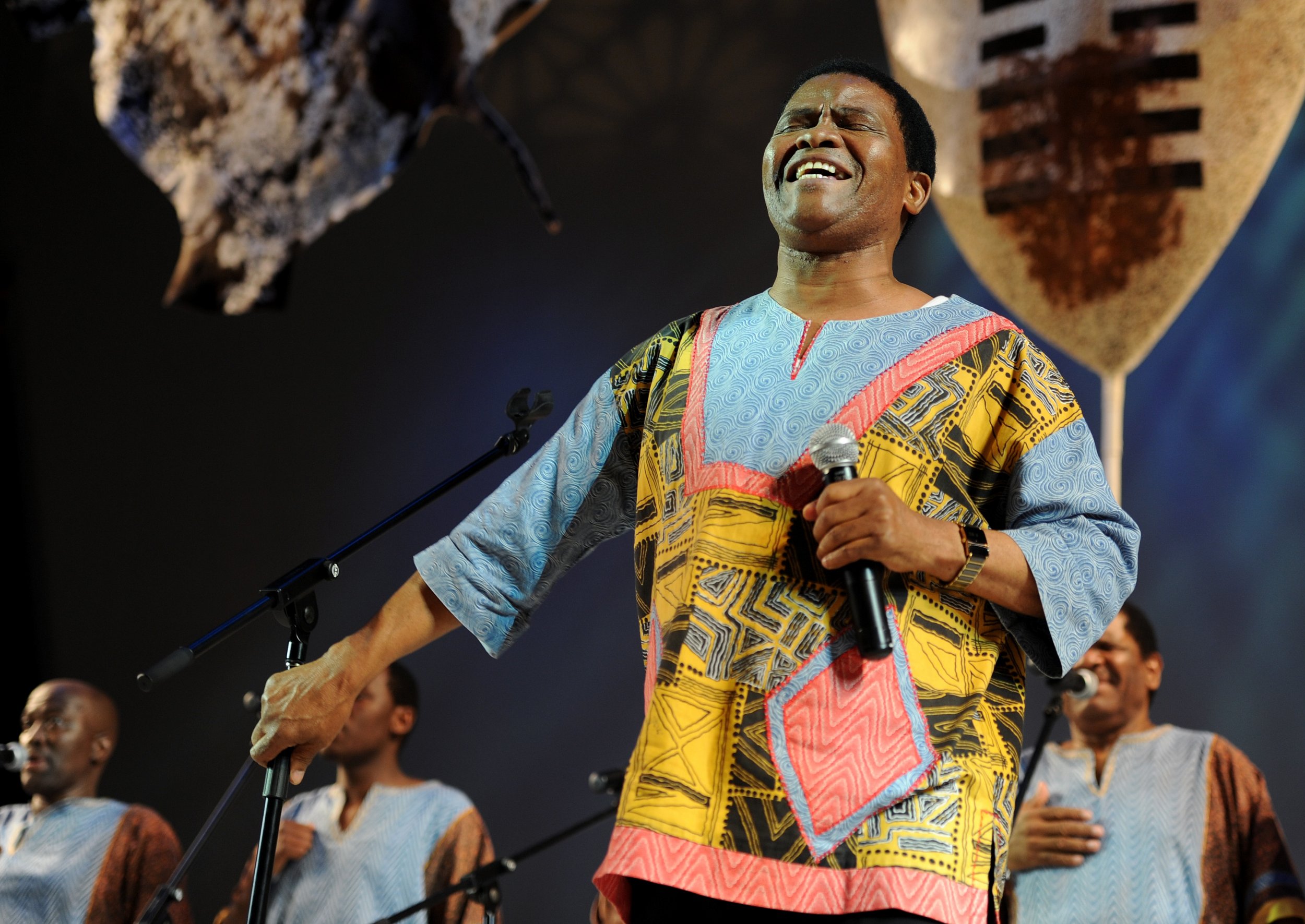 South African musicians are celebrating a decision by one of the country's largest broadcasters to introduce a quota in favor of local music on its radio stations.
The South African Broadcasting Corporation (SABC) announced Thursday that it will now play 90 percent local music on its 18 radio stations. SABC chief operations officer Hlaudi Motsoeneng said the decision was taken as part of the corporation's mandate "is to reflect the South African story and music is an important part in ensuring that the SABC fulfils this mandate."
The decision means that South Africans will be able to hear more of the music produced in the country. In order that the rest of the world doesn't miss out, Newsweek recommends five South African musicians worth listening to.
1. Ladysmith Black Mambazo
The undisputed kings of South African a cappella, Ladysmith Black Mambazo have released more than 50 albums and accumulated four Grammy awards in their illustrious history. The all-male group has pioneered several styles of music, including isicathamiya—a singing style that originated among black Zulu workers who left their homes and traveled far away to work in the mines of South Africa.
2. Oskido
Oscar Bonginkosi Mdlongwa—commonly known by his stage name Oskido—was another local musician who paid tribute to the SABC's decision, saying on his Instagram account that it marked a "transformation" in the country's music industry. A DJ and the co-founder of South African record label Kalawa Jazmee Records, Oskido is known for popularizing the Kwaito genre, which emerged in Johannesburg during the 1990s as an Africanized version of house music.
3. Hugh Masekela
A world-famous trumpeter whose music protested against the evils of apartheid and slavery, Hugh Masekela brought South African jazz to a global audience. Masekela plied his trade in New York alongside contemporaries including Miles Davis and was trained by Louis Armstrong. He even scored a U.S. No. 1 with his instrumental, Grazin' in the Grass.
4. Slikour
A pioneer in South Africa's popular brand of hip-hop, Slikour—real name Siyabonga Metane—runs a blog, Slikour onLife, in response to the lack of support for local music by the country's media. The artist told South African radio station 702 that he could never have envisaged the quota being implemented. "In the music industry, it's like [Nelson] Mandela coming out of jail, to keep it real," he said.
5. Don Laka
Another advocate of kwaita and Afro-jazz, Don Laka was a leading figure of the movement to have local music quotas implemented. Laka, who also co-founded Kalawa Jazmee Records with Oskido, has described the SABC's decision as the "death of cultural imperialism."