How South African Music Is Reversing Cultural Apartheid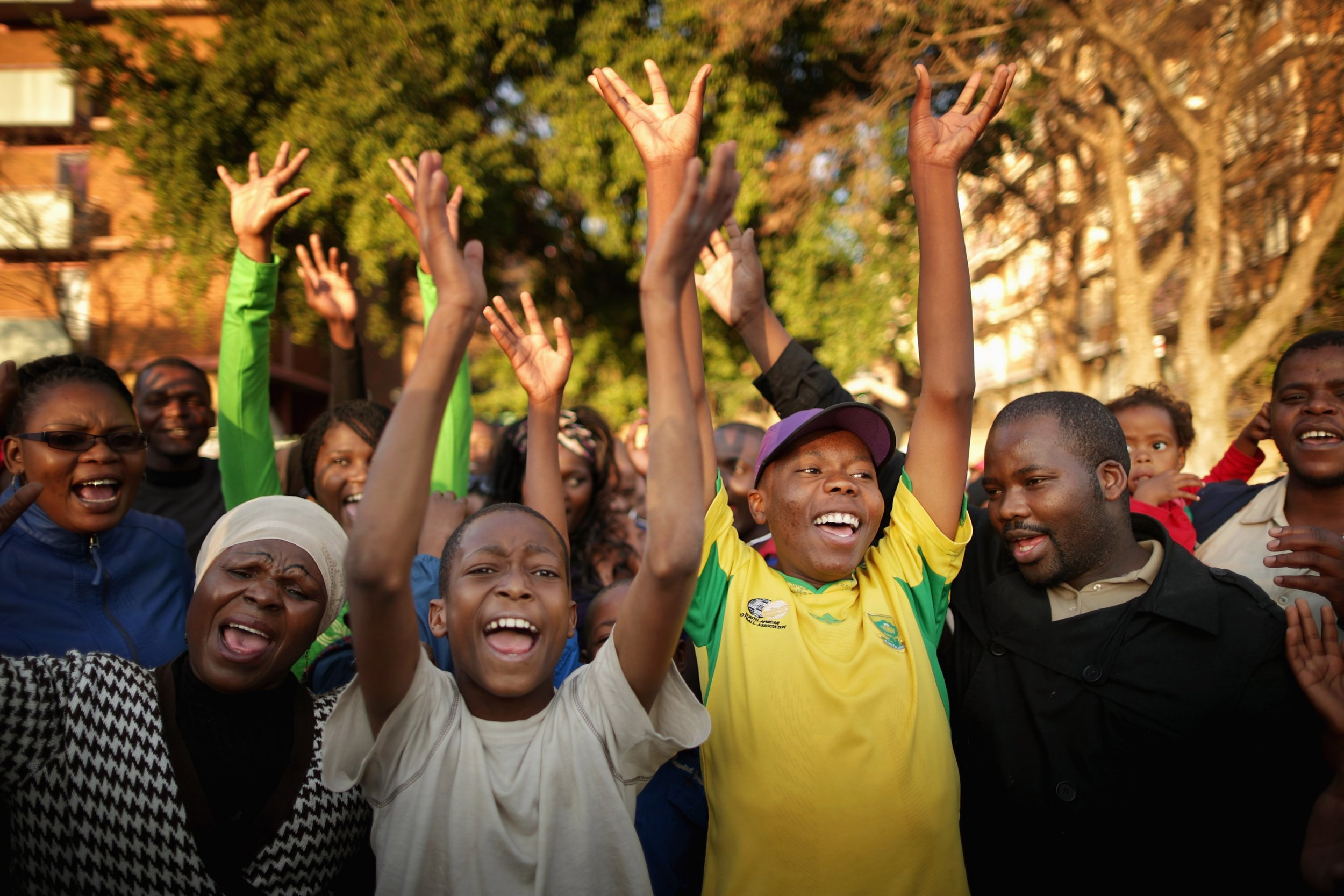 South African musicians rejoiced on Thursday when, after years of campaigning, the South African Broadcasting Corporation (SABC) announced it was bringing in a quota to play 90 percent local music on its 18 stations.
In the past 100 years, the journey of black South Africans has included migrating from their rural homelands to find opportunity in Johannesburg. In this metropolis, they've had to unlearn their cultural upbringing to survive. As a result, the cultures of various tribes like amaZulu, amaXhosa and Basotho were watered down to just languages when they arrived in the city.
As black South Africans consciously or unconsciously started integrating, they became a hybrid community that swallowed the pill of racism which reminded them that they are worthless. Their involuntary detachment from tribal learnings, adapting to Western standards and believing that blacks were inferior to another race was the beginning of their vulnerability. This was further perpetuated by the country's media platforms, which segregated content into white and black channels and ran shows with all-white casts, perpetuating this myth in black minds.
The quota should be unnecessary, since South African music clearly has the merits to warrant airtime. Artists like Hugh Masekela and Miriam Makeba brought Afro-inspired beats to a global audience, while the influence of African music can also be seen in subtler ways. The choreography displayed in the video for Beyoncé's single Run the World (Girls) , for example, drew heavily from pantsula, a vibrant and energetic form of dance born in the black townships of South Africa during Apartheid.
When South Africa celebrated the end of Apartheid in 1994, the racist institution was so strong and black people's tribal learnings so distant that it became difficult for black South Africans to define themselves. They unconsciously accepted another master on media platforms called international content, which is automatically considered superior to locally-produced music. At the same time, a group of young, street-smart musicians were bubbling under, defining their urban story through a musical genre called Kwaito, which can be considered as South Africa's alternative to rap in black American culture. Pioneers of this African-inspired house music, such as Arthur Mafokate and Oskido, were among the first to raise their voices and demand more coverage in the country's media.
This generation of independent young musicians are the first to spark the call for more local music on our stations. It's been 22 years since then and every genre in South Africa has asked for more local music. In a country where the masses have been made to believe they are inferior for over 100 years, it's hard to change a system that requires them to see themselves as superior because music or culture is a reflection of who they are, those that consume it are embracing what they are.
Black South Africans have been embracing American content because they come from a history that told us that everything else besides us is better. The new music quota in South Africa is a progressive step to embracing their own culture, unlearning what history has made them to believe about themselves and will allow the tribal hybrid to create a new culture in a new world.
Siya "Slikour" Metane is a South African musician, entrepreneur and founder of www.slikouronlife.co.za . He tweets @slikouron .