U.S. South Hit with Rare Winter Snow Storm, Sleet, Frigid Temps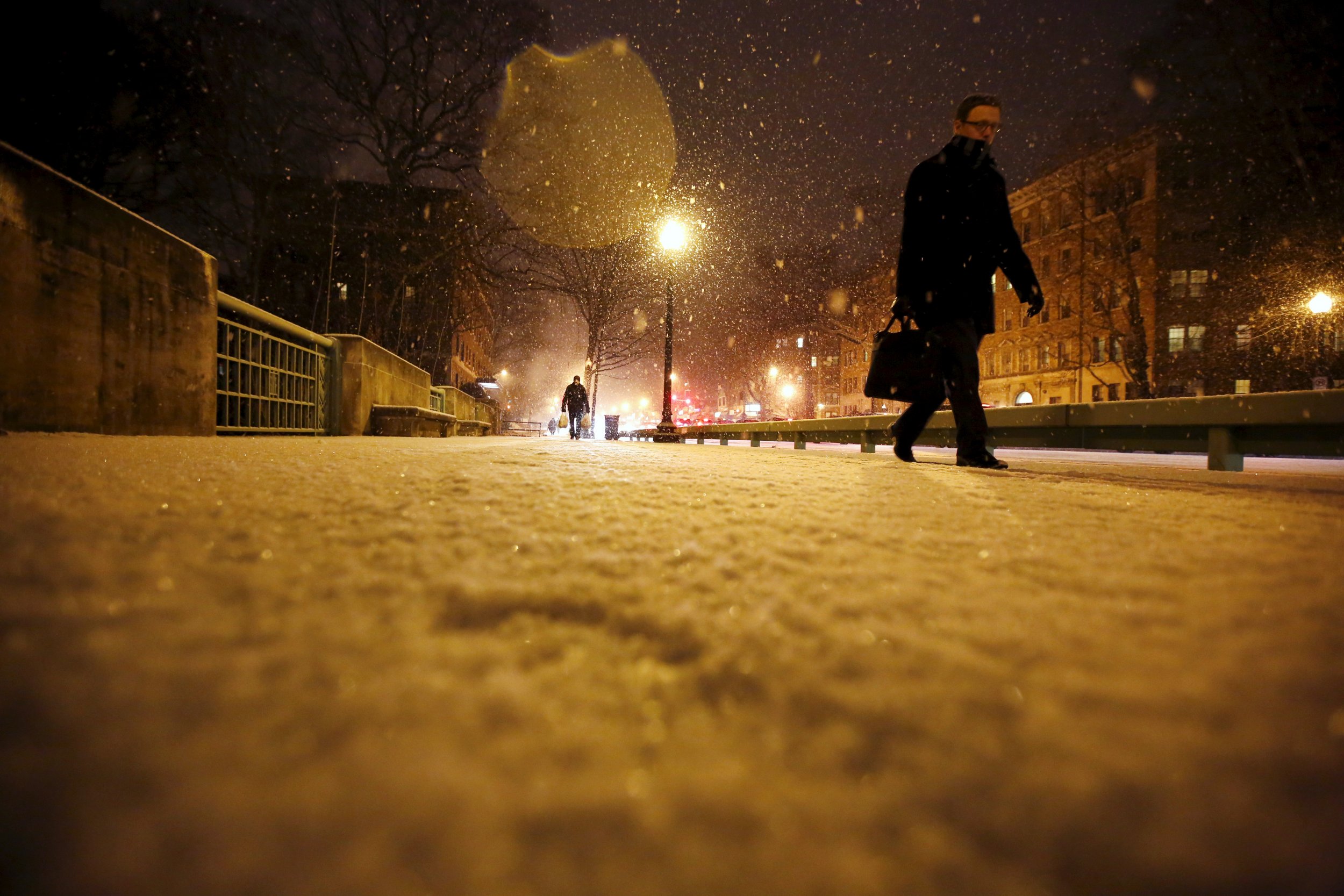 A storm packing heavy snow, sleet and freezing rain hit the U.S. South on Friday, bringing winter weather to a region unaccustomed to it and leading to traffic snarls and widespread school closures.
As much as 8 inches of snow and 1 inch of sleet was expected to fall on a large swath of the United States from northeast Louisiana to southern Pennsylvania, according to the National Weather Service.
The service issued winter storm warnings stretching from New Mexico, across the South and into the East Coast. Police from Oklahoma and Arkansas reported scores of accidents on roads where a few inches of snow had fallen.
"If you don't have to travel, don't travel," said Matthew Grantham, a National Weather Service meteorologist in Alabama. Conditions will worsen after dusk on Friday, he added.
With snow on the way, Atlanta residents packed into stores to stock up on essentials.
"I shouldn't have waited to the last minute," said Showanda Torres, 29, of the East Atlanta Village neighborhood, as she pushed her 3-year-old son in a shopping cart at a grocery store.
"The shelves are getting picked clean," she said.
The storm also affected U.S. air travel. As of noon, there were about 350 flight cancellations at Atlanta's Hartsfield-Jackson Atlanta International Airport, one of the nation's busiest, according to tracking service FlightAware.com.
City officials called for staggered departures to avoid Friday evening traffic congestion. Schools were asked to release students at lunchtime.
The move followed a disastrous response to winter weather in January 2014, when thousands of commuters sat in gridlock for hours on frozen highways around Atlanta and many children were stuck at schools.
States of emergency were declared for 79 counties in Georgia and all of Alabama. Arkansas Governor Asa Hutchinson shut state offices for non-essential personnel.
The hazardous weather has also forced the postponement of inauguration events scheduled this weekend for North Carolina Governor Roy Cooper, who also declared a state of emergency. The storm is expected to bring significant snowfall to his state, particularly in the central region.
"The number one thing is making sure the people of North Carolina are safe," Cooper told a news conference on Friday morning. "You can do that by staying home."