South Carolina Epidemiologist 'More Concerned' Than Ever About Coronavirus as Cases Rise
Dr. Linda Bell, the epidemiologist for South Carolina, said she's "more concerned about COVID-19 than she has ever been before" after the state reported 409 newly confirmed coronavirus cases on June 8, its highest ever daily toll of new cases.
"Your community might not be a hot spot today," Bell said at a briefing on Tuesday, according to coverage by ABC Columbia journalist Tim Scott. "But COVID-19 transmission is still high and widespread in South Carolina and remains a threat to all of us."
Bell called it "absolutely necessary" for state residents to continue to wear masks and practice social distancing. Governor Henry McMaster echoed her comments.
"It's just a question of being respectful to your fellow citizens," McMaster said about prevention measures at Tuesday's briefing. "That's the only way we can stop this virus short of a vaccine."
However, during the briefing McMaster said he wouldn't require citizens or employees to wear face masks because of questions over the constitutionality of such an order. He added that it's up to people and employers to "exercise social responsibility."
Newsweek reached out to McMaster's office for further information. This story will be updated with any response.
The state began reopening on April 20 after McMaster's mid-March issuance of a statewide shutdown order. McMaster allowed nonessential businesses to start reopening on April 20 and for beaches to reopen the following day.
McMaster's reopening of state businesses required stores to operate at a 20 percent occupancy limit or limit patrons to five customers per 1,000 square feet of retail space. Patrons are also required to remain six feet apart unless they are family members, and stores must implement reasonable sanitation steps as recommended by the U.S. Centers for Disease Control and Prevention (CDC).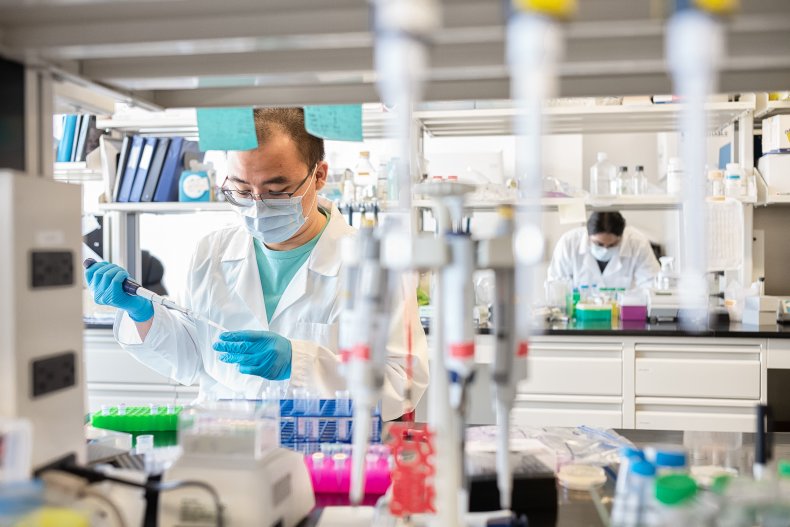 "To keep an economy locked down is simply not the answer," McMaster said at Tuesday's briefing. "We have to let people work... you can't stop that indefinitely. We slowed [the virus] down enough to arm ourselves with the knowledge to be safe... We need to practice what we have learned."
On May 13, McMaster announced his signing of an emergency bill allowing all state residents to cast absentee ballots in the upcoming elections amid the continuing epidemic.
During Tuesday's briefing, Bell noted that 31 percent of new COVID-19 cases in Greenville County, the county with the second-highest incidence of new cases, have occurred amongst the county's Latino community.
A Clemson University "Palmetto Poll" released in May 2020 found that the state's black residents were two-and-a-half times more likely to fear contracting coronavirus than white residents.
In a statement released in early April, Democratic presidential nominee Joe Biden blamed structural racism for the disproportionate impact of the coronavirus epidemic on the black community.
He joined Democratic colleagues in asking the CDC and other agencies to release detailed data on how the epidemic has affected communities of different ages, races and incomes.
As of June 10, South Carolina state has had a total of 15,759 coronavirus cases and 575 related deaths. The state ranks 27th amongst the states with the highest number of cases.
The graphic below, provided by Statista, illustrates the states with the most COVID-19 cases, as of June 10 at 1:30 a.m. EDT.