South Carolina Extends State of Emergency After Seeing Largest Spike in Coronavirus Cases Since Outbreak Began
South Carolina is experiencing a concerning spike in new coronavirus cases. While Governor Henry McMaster extended the state of emergency, he has no intention of closing businesses.
Over the past two weeks, South Carolina's seen higher daily increases in new cases than ever before, including the largest spike in new cases since the pandemic began. Percent positive rates have also risen, reaching a 28-day high of 14.7 percent on Sunday.
"Today, I am more concerned about COVID-19 in South Carolina than I have ever been before," State Epidemiologist Dr. Linda Bell said at a Wednesday briefing.
South Carolina reported a total of 15,579 cases, including 528 new cases on Wednesday and 575 deaths. Of the new cases, 145 were in Greenville County, a "hot spot" for the virus, according to Bell. The Department of Health and Environment will target resources to that area, where 31 percent of recent cases are happening in predominantly Latino communities.
Given the current situation of the outbreak, McMaster said he would extend the state of emergency that was set to expire on Thursday. However, the increase in new cases wouldn't impact plans to reopen businesses or prompt the governor to close businesses down.
"Closing a business is essentially the taking of that property for a short period of time. If that time is extended for too long that business can't survive and that government has taken that property," McMaster said on Wednesday. "That's not allowed without compensation. It's a constitutional question."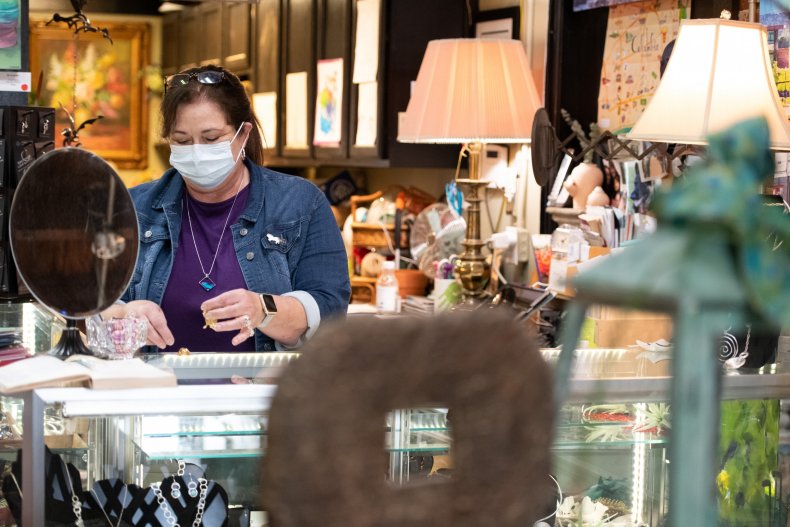 Newsweek reached out to McMaster's office for comment, but did not receive a response in time for publication.
Certain retail stores started reopening on April 20, followed by outdoor dining at restaurants on May 4. Restaurants reopened for indoor dining about a week later, and gyms and fitness centers were allowed to welcome customers back to the facility on May 18.
Despite facing a "deadly virus," McMaster said South Carolina has to accelerate the economy. People have to work to have money to feed their children, pay their mortgages and bills, and "pursue their life's plans" -- so instead of imposing restrictions, the governor put the responsibility on individuals.
He compared wearing masks and social distancing to the Smokey the Bear campaign in which everyone has a role to play in the prevention of forest fires.
Officials were discouraged with people not wearing masks, and with "a lot of stupid" floating around, McMaster told residents "the ultimate price for this lack of care is death."
Governors across the country mandated people wear face coverings in areas where social distancing can't be maintained, such as a grocery store or business. When asked if such a measure could be imposed in South Carolina, McMaster said he wouldn't entertain the idea. "We cannot keep mandating things on people," he asserted, and there are "limits to what we can do and what we can enforce."
The best path forward, McMaster said, is for individuals to be careful, understand and comply with what they have to do to slow the spread and show "consideration and respect for others."