South Carolina GOP Floats Canceling Its 2020 Primary So Donald Trump Definitely Wins
The leader of the South Carolina Republican Party indicated this week that it could cancel the state's 2020 presidential primary should President Donald Trump face a primary challenger. It would be a move aimed at making sure Trump wins the state, even at the expense of letting the voters decide.
In an interview with the Washington Examiner, Drew McKissick—chairman of the South Carolina GOP—said he didn't expect Trump to face an opponent in the primary but added that he would not rule out canceling the primary to help Trump.
"We have complete autonomy and flexibility in either direction," McKissick told the Examiner on Tuesday. "Considering the fact that the entire party supports the president, we'll end up doing what's in the president's best interest."
The move would not be unprecedented. The South Carolina GOP canceled its 2004 primary when President George W. Bush ran for re-election.
Canceling the state's primary, dubbed "the first in the South," would make things even tougher for a primary challenger who would probably face an uphill battle against Trump. As CNN's Harry Enten wrote, Trump remains popular among Republicans, and his support levels are currently well above where a primary challenge could get interesting.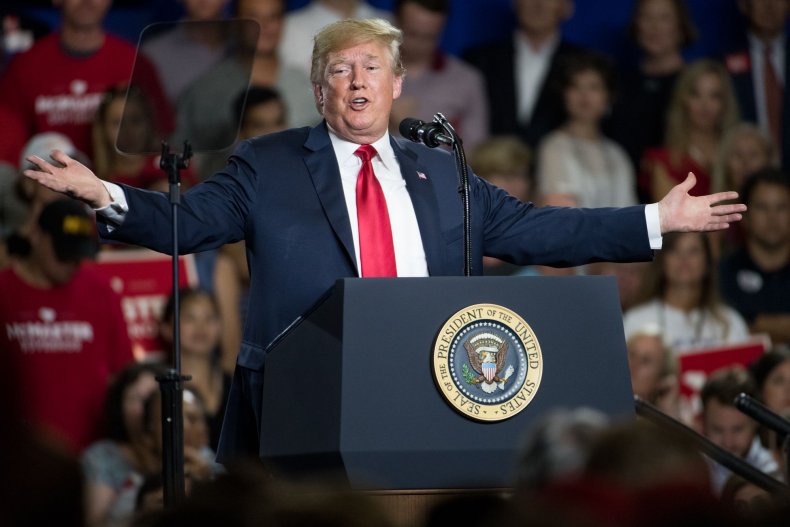 Outgoing Ohio Governor John Kasich has been floated as a potential moderate Republican challenger to Trump. He told ABC's George Stephanopoulos in November that he was seriously considering it.
"Look, we need different leadership―there isn't any question about it," Kasich said. "I'm worried about our country―and not just in the short-term, but I'm worried about the country in the long-term."
But reports have suggested he might make that run as an independent, since Trump still has strong support among GOP voters. Kasich told Stephanopoulos that he would have to think about the best way to counter Trump.
"The question for me is, what do I do about this?" he said. "Do I run because I've determined that I can win? Or is it important for me to make such a good showing that I can send a message that can disrupt the political system in this country? So yeah, I have to think about it."