There's No Constitutional Right For A Woman To Have An Abortion, South Carolina Governor Claims
South Carolina Governor Henry McMaster, who is currently locked in a legal battle with Planned Parenthood, claimed that there is "no constitutional right" for a woman to have an abortion.
McMaster made the remarks this week during an interview with CBS News chief Washington correspondent Major Garrett. The two discussed a recent court decision overruling McMaster's 2017 executive order that kicked Planned Parenthood and other abortion providers off the state's Medicaid network.
"Most taxpayers in this state do not favor their money being spent on abortions," McMaster said. The governor added that he intends to challenge the judge's ruling and "follow up and go to the Supreme Court."
McMaster also confirmed to Garrett that he wants to directly challenge Roe v. Wade and that, in his opinion, the landmark 1973 Supreme Court decision recognizing a woman's constitutional right to an abortion was "wrongly decided."
"If I hear you correctly, there is no constitutional right to an abortion?" Garrett asked McMaster.
He responded: "Correct."
McMaster is just one of several Republican state lawmakers who wish to challenge Roe v. Wade. Nearly a dozen states have passed legislation restricting access to abortion so far in 2019, most of which are being challenged in court. Many state lawmakers have acknowledged that these laws were passed with the goal of being argued before the Supreme Court.
The Supreme Court agreed to take on a major abortion case this term, its first since President Donald Trump's appointee Justice Brett Kavanaugh was confirmed to the bench. The case, June Medical Services v. Gee, deals with a 2014 Louisiana law that requires abortion clinics to have hospital admitting privileges within 30 miles of the facility. The law could result in the closure of nearly all of the abortion clinics in the state.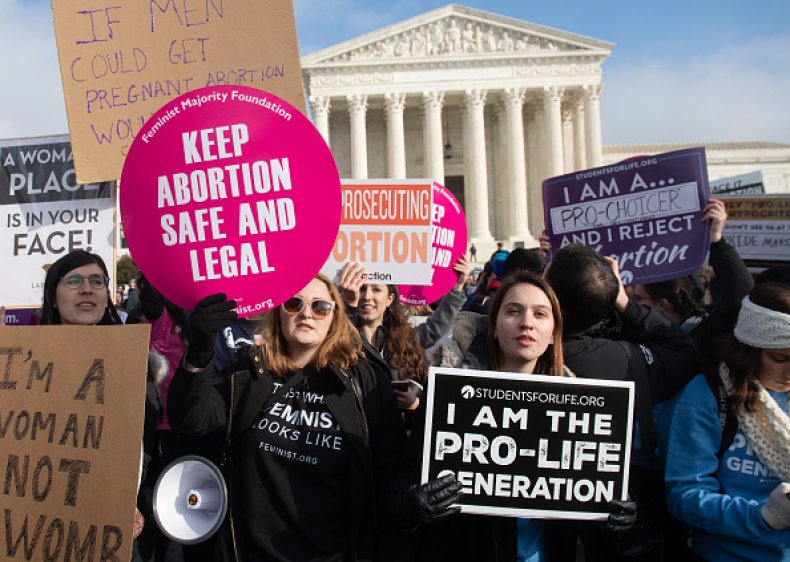 Federal judges in Virginia blocked McMaster's executive order earlier this week, upholding a lower court decision that had temporarily struck down the law. The court said that states cannot exclude health care providers from Medicaid programs unless they are unable to provide services or are providing subpar service to patients.
Planned Parenthood reacted to the ruling by stating that McMaster should "take heed of the court's decision and focus on improving health outcomes for women in South Carolina rather than attempting to create more barriers to accessing health care."
McMaster told CBS that if the state is able to win in court and enforce the executive order, it would essentially "eliminate Planned Parenthood" in South Carolina. The governor added that the reproductive rights organization doesn't just perform the procedure for women but that they actively "promote abortion."
"The whole thing is not the kind of thing we like in South Carolina," McMaster concluded.