South Carolina Governor Nikki Haley: Charleston Shooter 'Absolutely' Should Get Death Penalty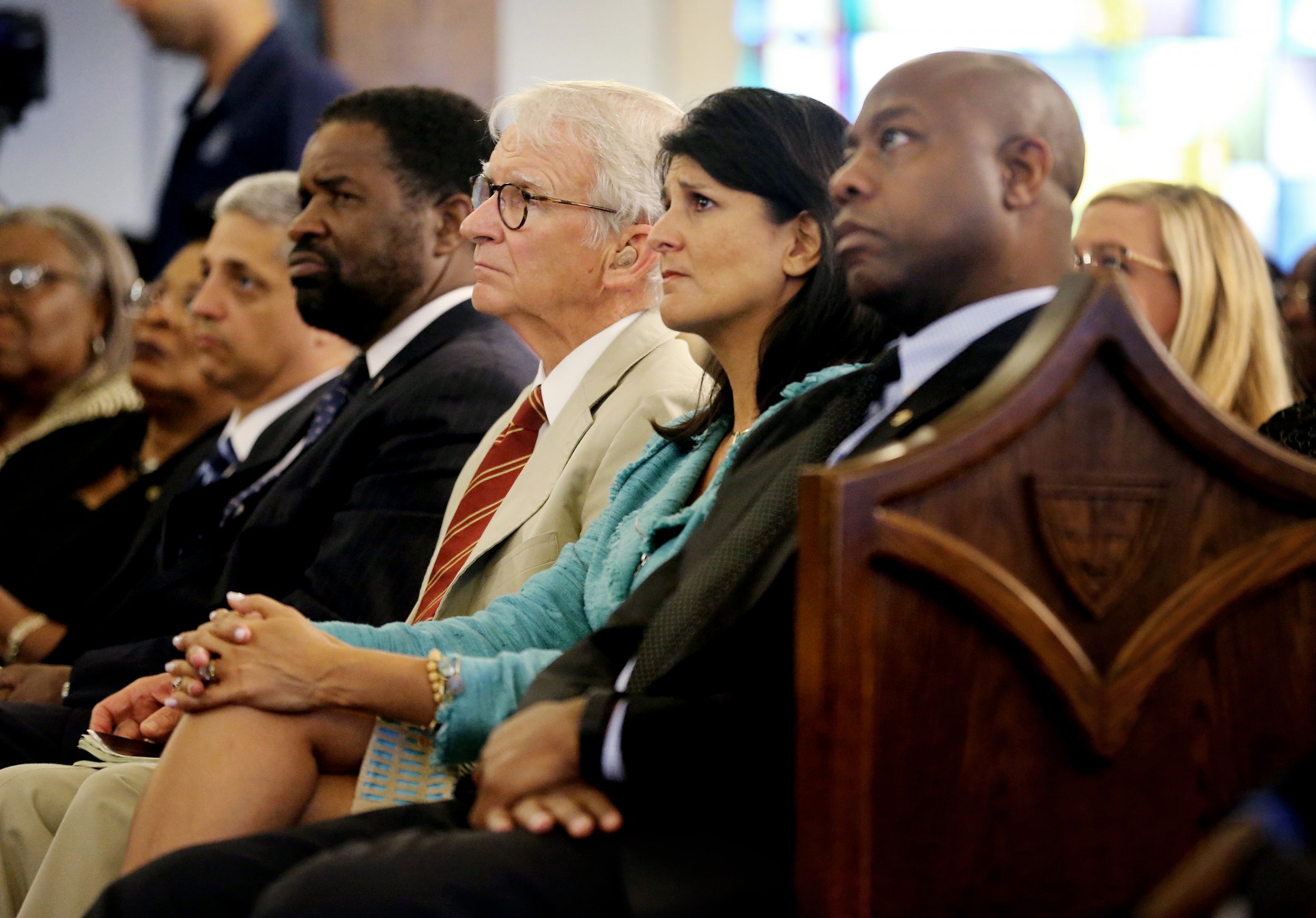 South Carolina Governor Nikki Haley said the gunman who killed nine people at a historic black church in Charleston on Wednesday night "absolutely" should get the death penalty.
"This is an absolute hate crime," the Republican governor told NBC's Today show Friday morning in Charleston. "We absolutely will want him to have the death penalty. This is the worst hate that I've seen and the country has seen in a long time."
Police arrested the alleged suspect in Shelby, North Carolina, after almost 14 hours of searching for him Wednesday night into Thursday morning. Before he opened fire, he had sat with the eventual victims for more than an hour at the Emanuel African Methodist Episcopal Church.
South Carolina is one of 31 states where the death penalty is legal. There are currently 45 people on death row in the Palmetto State, according to the Death Penalty Information Center. Inmates have the choice of death by injection or electrocution.
The accused gunman, 21-year-old Dylann Roof, was placed in protective custody ahead of his bail hearing Friday at the Al Cannon Detention Center in North Charleston.