South Carolina Governor Restricts Alcohol Sales, Bars After Young People Drive Coronavirus Spike
South Carolina Governor Henry McMaster announced Friday that new restrictions on alcohol sales in bars and restaurants will go into effect this weekend after recent spikes in cases of the novel coronavirus.
The changes go into effect on Saturday, July 12, and will prohibit the sale of alcohol in past 11 p.m., according to a report from The State.
McMaster's announcement follows similar action from governors in Florida, Texas and California, all where spikes in new coronavirus cases have been seen in recent weeks.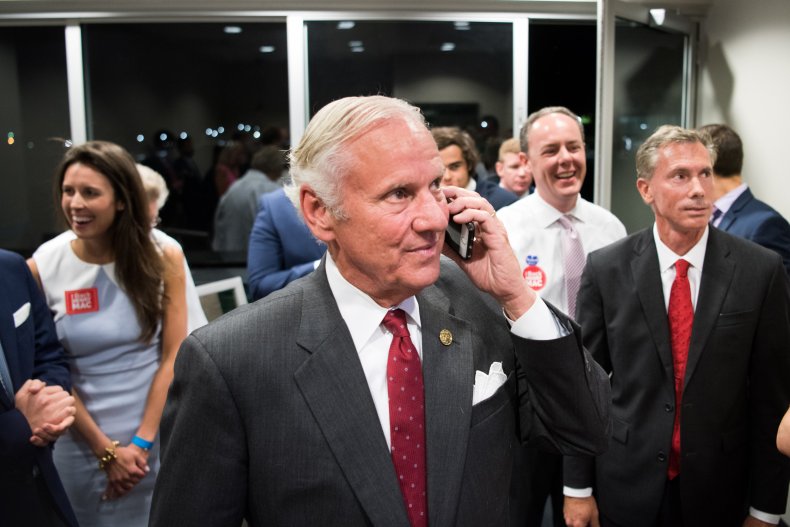 McMaster, who has been critical of mask mandates, said the change in alcohol sales would be easily enforceable.
"We know that young adults who are rapidly contracting the virus and spreading it into our communities frequently congregate in late-night atmospheres which simply are not conducive to stopping its continued transmission," McMaster said. "This measured, carefully tailored approach will lessen the opportunity for South Carolinians to put themselves and their loved ones in harm's way."
On June 25, Texas Governor Greg Abbott and Florida Governor Ron DeSantis closed bars in their respective sates, after seeing significant increases in COVID-19 cases in a span of several weeks.
"As I said from the start, if the positivity rate rose above 10 percent the State of Texas would take further action to mitigate the spread of COVID-19," Abbott said in a statement. "At this time, it is clear that the rise in cases is largely driven by certain types of activities, including Texans congregating in bars."
Abbott's announcement came the day after he announced a halt to expanding capacity for restaurant dining to 75 percent.
Since the start of the pandemic, more than 500,000 cases of the new coronavirus reported in the state, according to the South Carolina Department of Health and Environmental Control, with 1,723 new cases reported on July 9.
Many of the newest cases have been reported among people who are 35 and younger, with 22 percent of the new coronavirus cases in patients between the ages of 21 and 30 years old, data from the DHEC shows.
"In these settings people get close; they tend to talk louder over the music. We know this virus is spread quickly and efficiently by people who are close to one another talking," Joan Duwve, DHEC's Director of Public Health, said.
McMaster's order will impact at least 8,000 restaurants and bars that have state licenses allowing alcohol consumption on-premises, W. Hartley Powell, South Carolina's revenue department director, said.
"If it gets down to the point where we need to actually revoke the license or temporarily suspend the license, we'll do that," Powell said.