South Carolina High School Student Charged After Threatening to 'Shoot Up the School'
A South Carolina high school student was charged after threatening to "shoot up the school" through a post shared on a social media app.
The FBI learned of the social media statement from a Lexington High School student early Friday morning after getting a community tip, said the Lexington County Sheriff's Office said in a news release.
"Agents alerted us and we followed up with an investigation based on our standard procedure when these come in," said Lexington County Sheriff Jay Koon in a statement, according to The State.
This is the third student in Lexington County charged with making threats against their school in the past two weeks, The State reported.
The first was a Gilbert High School student arrested on Dec. 6 after being accused of making threats to shoot at another Lexington County School, according to The Post and Courier. On Dec. 2, while riding a bus, another student overheard the charged student, a 14-year-old boy, saying he planned to wear a trench coat the next day, go to an elementary and middle school, and "shoot them up," Koon said.
The latest charge came as schools heightened security protocols and some parents kept children home Friday as viral TikTok posts have come out alluding to unconfirmed threats of violence.
"The safety and security of all who learn and work at our county's schools is one of our top priorities," Koon said, according to The State. "We're committed to investigate such threats and we'll always take them seriously."
Students nationwide are being arrested for making violent threats toward schools. The "trend" appears to have been spurred by the Oxford High School shooting. Just in Michigan, 38 individuals have been arrested, 30 in Macomb County, and 17 in Oakland County regarding threats to schools, the Detroit Free Press reported. Newsweek reported on a student in Corona, California over a series of threats to a middle school Thursday. Another student was also arrested Friday for making alleged threats of violence during class at Wyoming Middle School, according to Fox 19.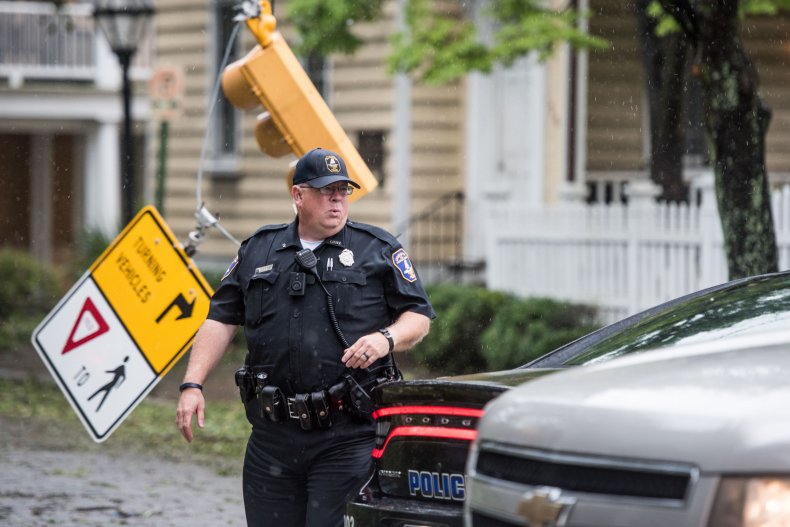 Police proceeded to interview the Lexington High School student and his family. Deputies say the student was motivated by a social media trend to disrupt classes on the final day before winter break.
The student will appear in family court later on the charge of making a direct threat against students at the school.
Authorities say the student never set foot on school campus Friday and was released into his parents' custody after he was charged.
The sheriff's office said it was not releasing the student's name because he is under 18.
The Associated Press contributed to this report.